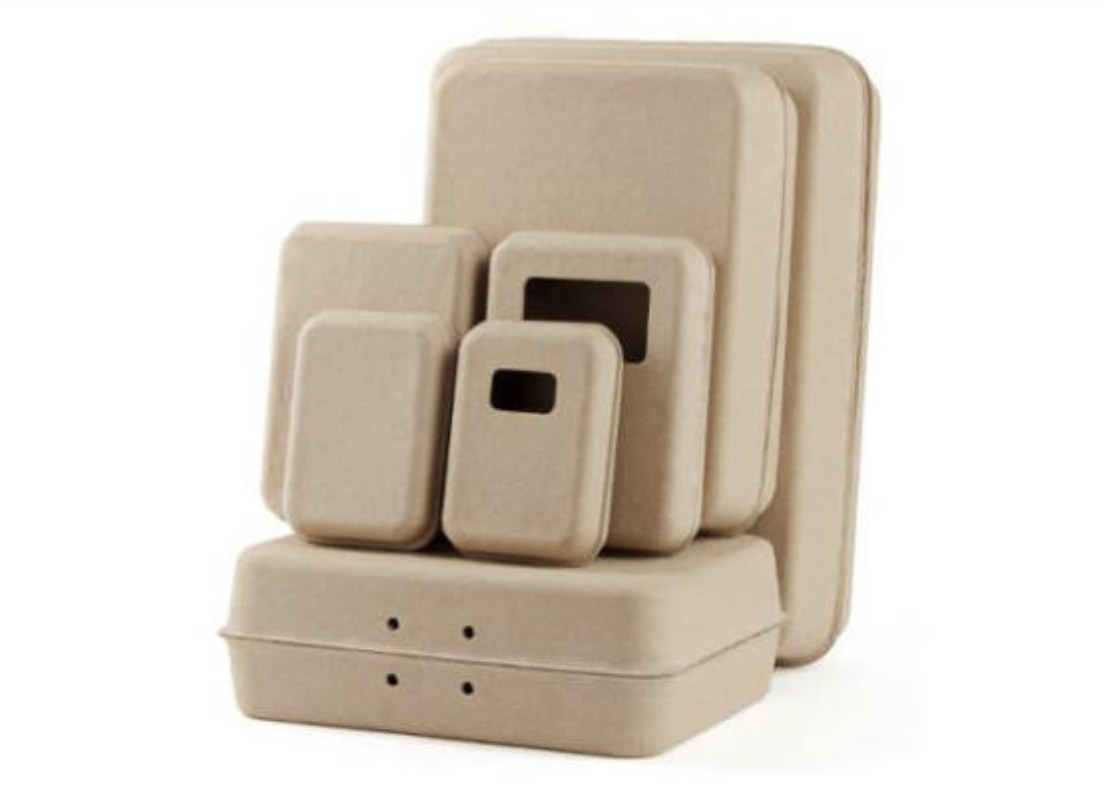 Wonder Paper: Protective, Three-dimensional, Recyclable
Paper pulp, or cellulose pulp, has always been used in the packaging sector, from egg packaging to protective corner pieces for heavy and bulky products. And yet we have recently witnessed a remarkable growth in interest in this material, apparently so traditional. How come?
The first reason concerns its sustainability characteristics: today paper pulp is presented as a material capable of replacing disposable plastic in many sectors, starting from the food sector (cups and trays), where plastic materials have been banned following the SUPD (Single-Use Plastic Directive).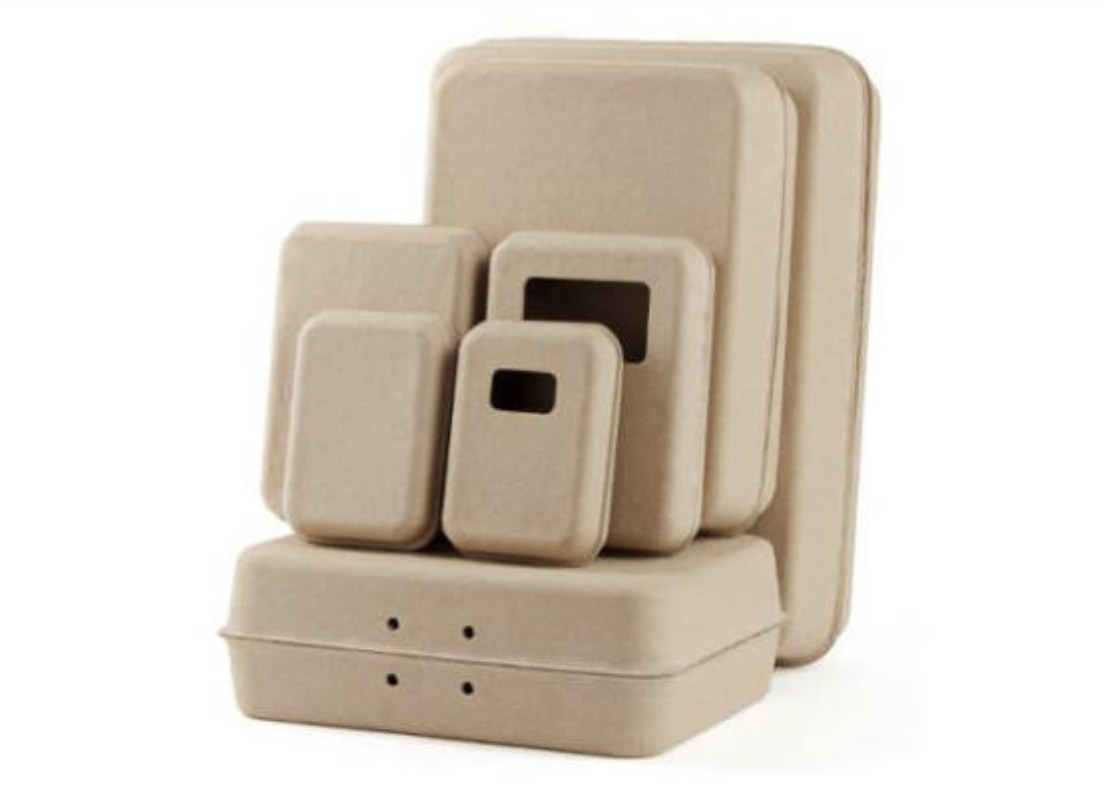 In the photo: packaging by Eredi Caimi
In fact, paper is a very competitive material in terms of end-of-life management: it is recyclable and highly recycled (unlike plastic which, despite being recyclable, unfortunately still has very low percentages of actual recycling); it is biodegradable in the medium term and can be laminated with compostable plastic for applications in contact with food.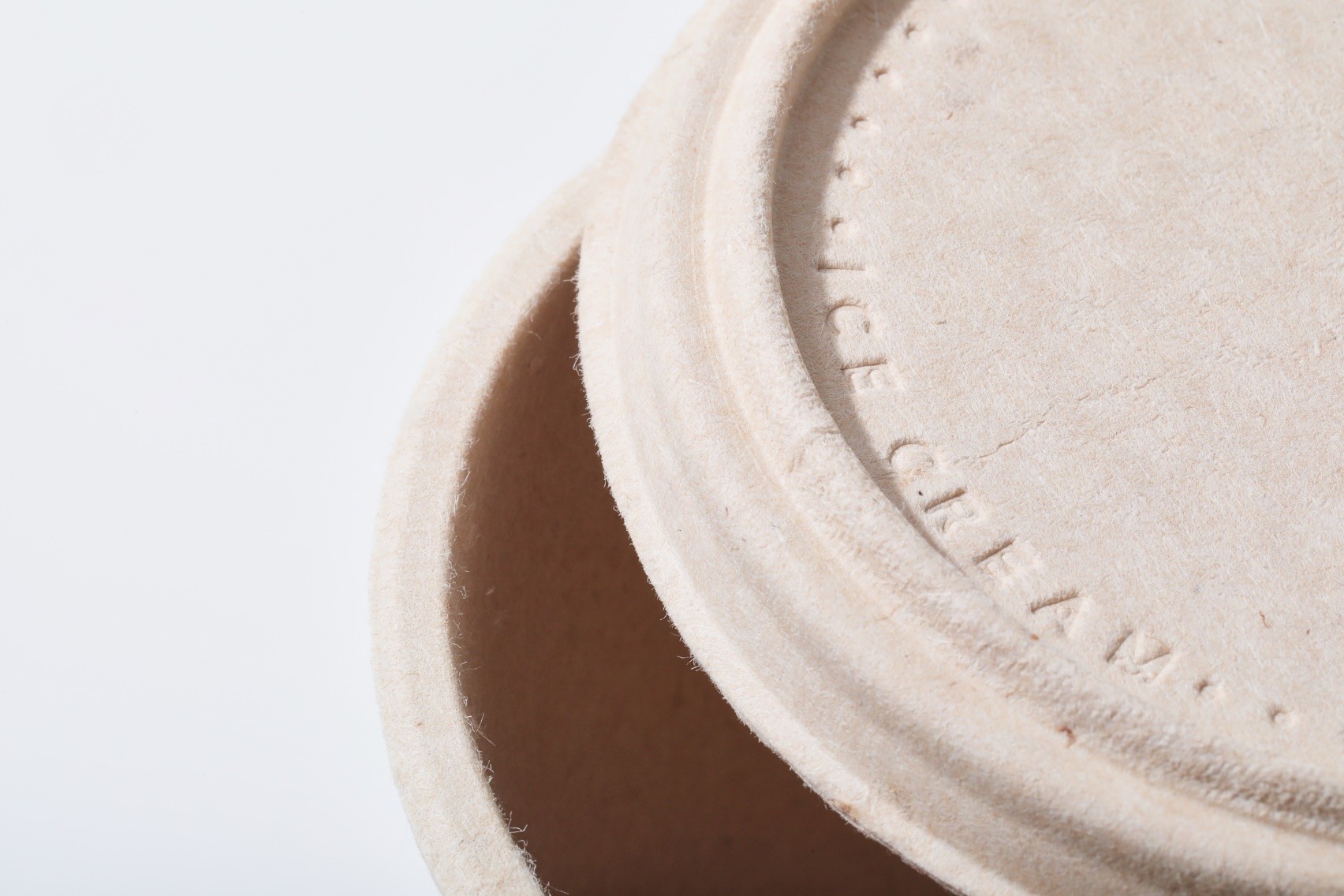 Cellulose pulp packaging as seen at Interpack
Formed paper packaging has also by now reached such a level of formal perfection that it is increasingly used for premium, luxury and cosmetic packaging, but also for protective and functional applications in the medical, electronics, fragile products such as glass. This is also thanks to a series of notable technical and production developments, which have involved both aesthetic and application aspects.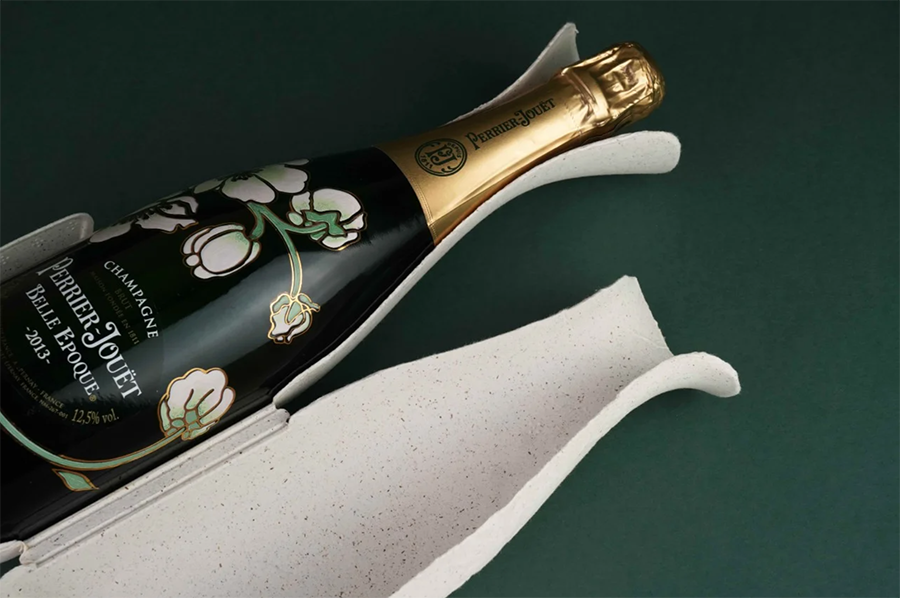 Belle Epoque packaging – Perrier-Jouet bottle protector packaging – Ph: James Cropp
For example, in reducing the impact of the process: the manufacturing plants for the production of paper pulp shells start from waste paper and process it in various steps that typically use high quantities of water and energy. In response to this problem new dry forming technologies are developed, through clean production lines with minimal water and energy consumption and consequent reduction of CO2 emissions.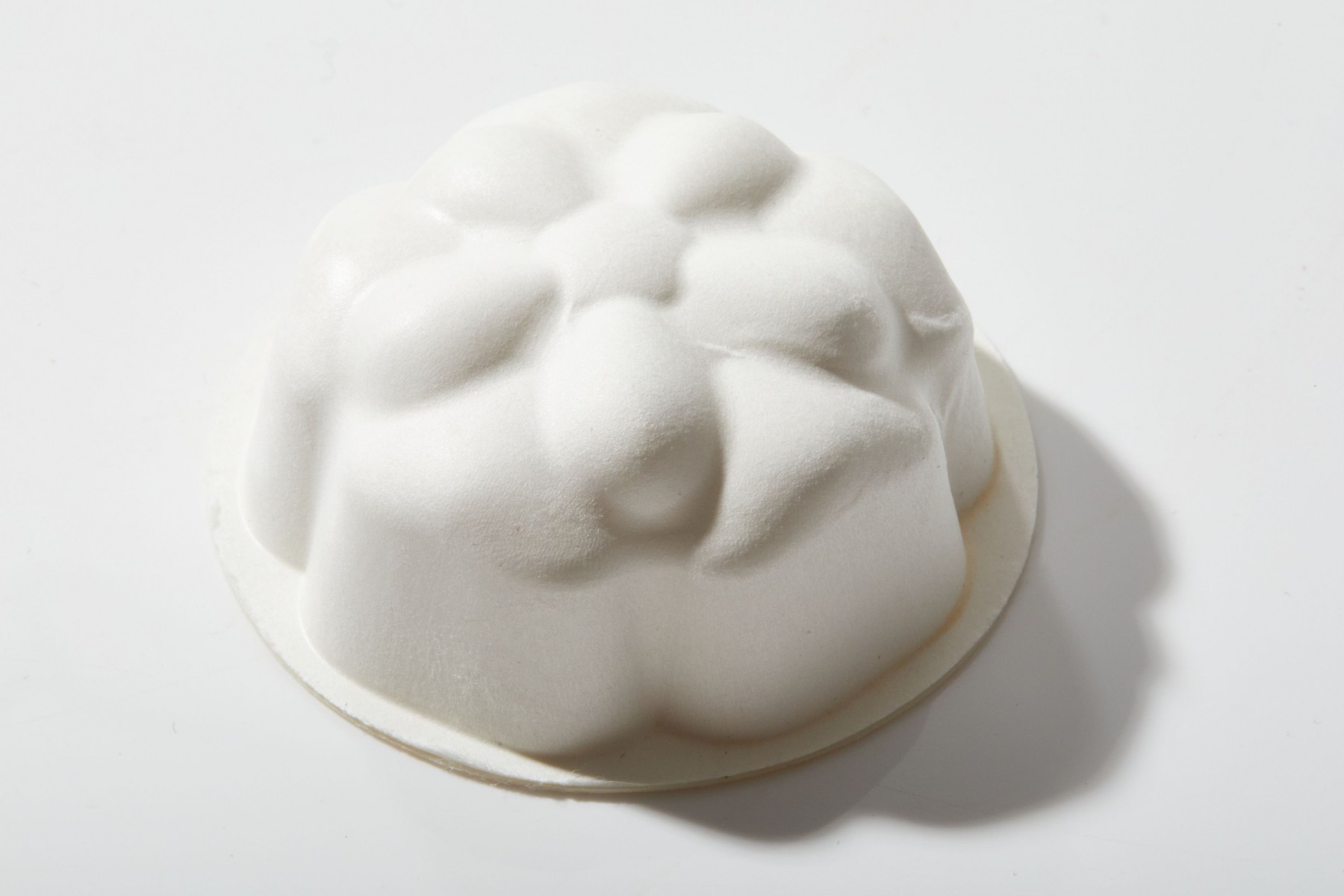 Courtesy: Material ConneXion LLC
Dry formed packaging offers excellent results in terms of shape capability, flexibility and aesthetic appearance, even with particularly deep and complex geometries. Once formed, the surface is also smooth and its texture can be adjusted in order to obtain a more or less soft hand.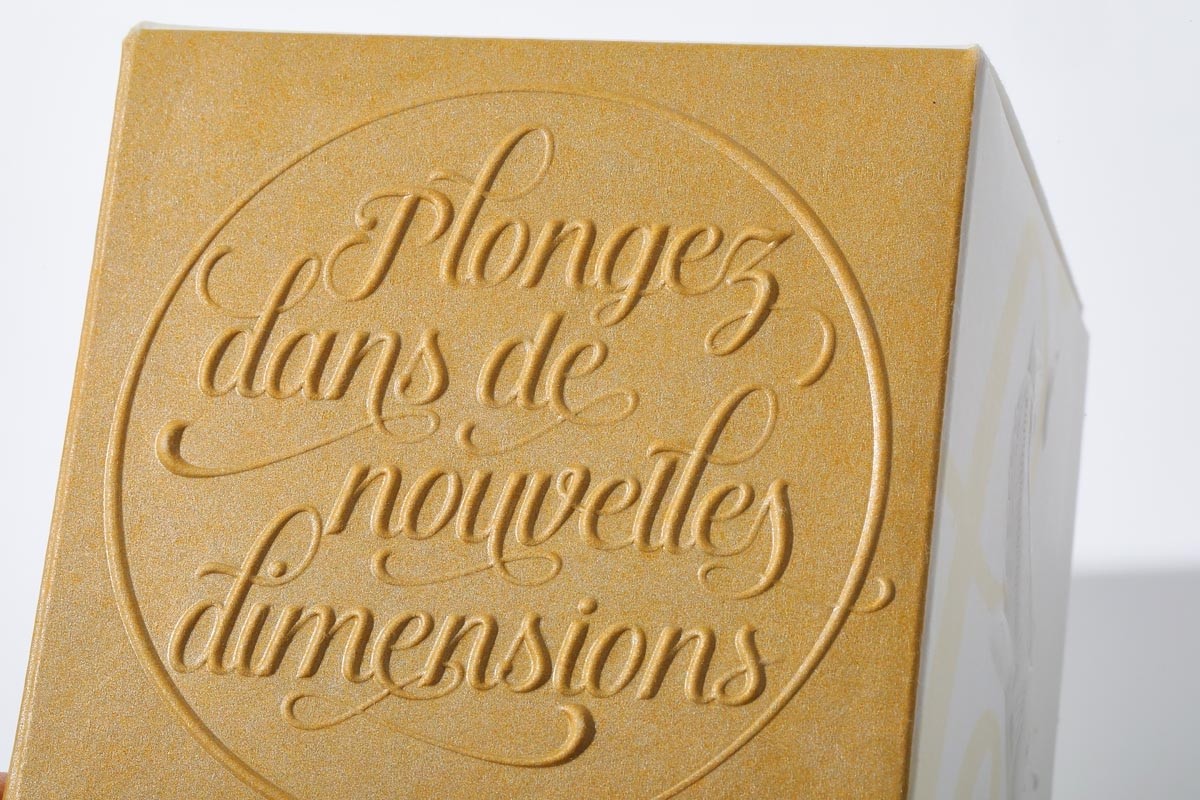 Courtesy: Material ConneXion LLC
Another interesting technology concerns the creation of particularly deep reliefs and embossing on cardboard surfaces. It starts from a material composed of 100% FSC certified wood pulp, with a high tensile and tear strength, and therefore also suitable for relatively long-lasting performance. To produce this formable carton, layers of paper are laminated together which the converter will subsequently transform into fully recyclable trays, packaging or other industrial products and components.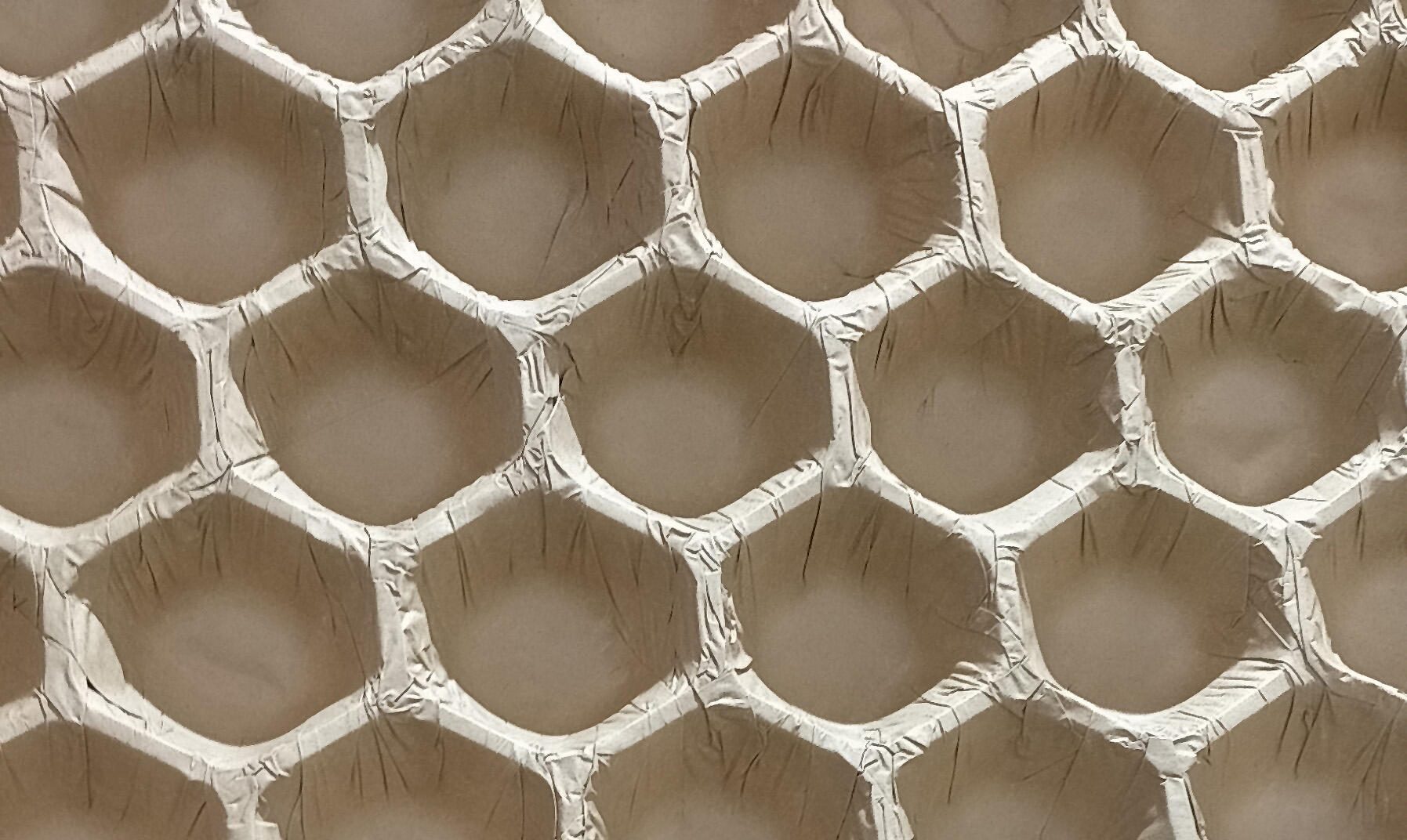 Finally, the traditional fold forming: sheets of paper are pressed and folded to obtain even deep shapes, used for example for the packaging and transport of fruit. Simple and effective solutions that help reduce the use of plastic.
These are just some of the solutions you may find in our Materials Library, a daily curated selection of 10,000 materials and innovative solutions.
Write to info@materially.eu, we will be happy to provide you with all the information you need!