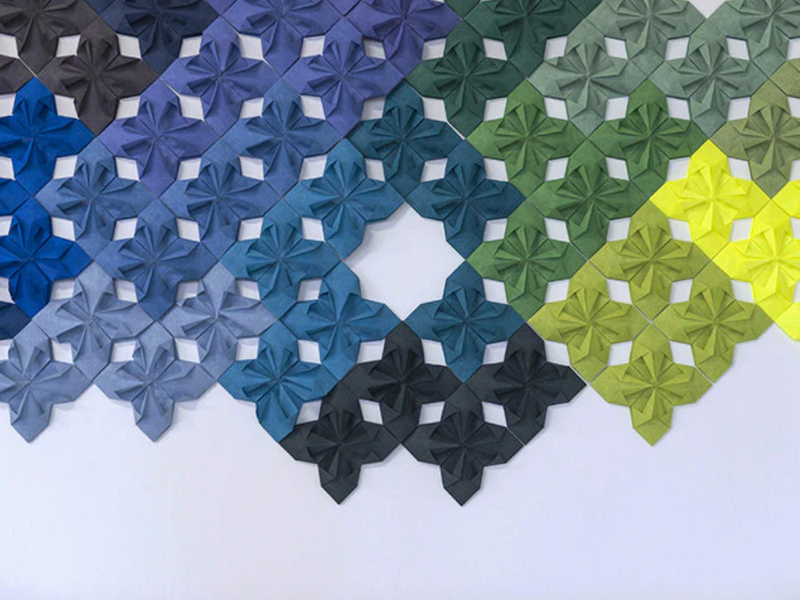 CupCake: a sustainable and playful design for improved, responsible comfort and well being
Marine Peyre, a well-known Fench designer, has invented CupCake, an ottoman manufactured in collaboration with Procédés Chénel, showcased in Paris at Maison&Object on 19th – 23rd January 2023.
Thanks to the use of bright colors and playful shapes inspired by the experiences and vision in childhood, this design work not only provides a sense of comfort through its function, but also responds to the rising need for self-care and contentment enhancing products via aesthetics.
Its realization has been also characterized by a commitment towards environmental protection, as most of the material used for its production has been recycled.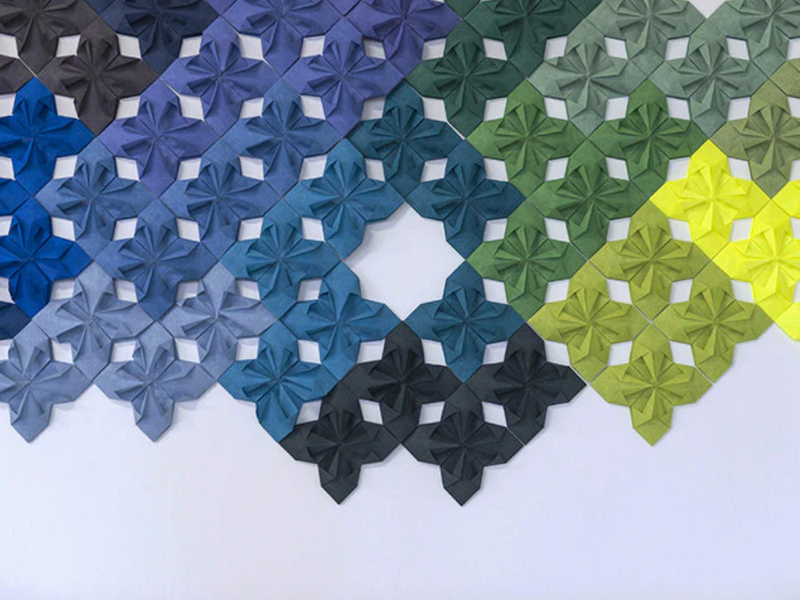 DropPaper® material by Procédés Chénel
As the name may suggest, the object's structure was creatively inspired by that of a cupcake, in an attempt to recreate a fun and pop universe, defined by a mixture of expressive and colorful shapes. The upper foam cushioning, recalling the softness and comfort of a cupcake's frosting, is made of recycled fabrics.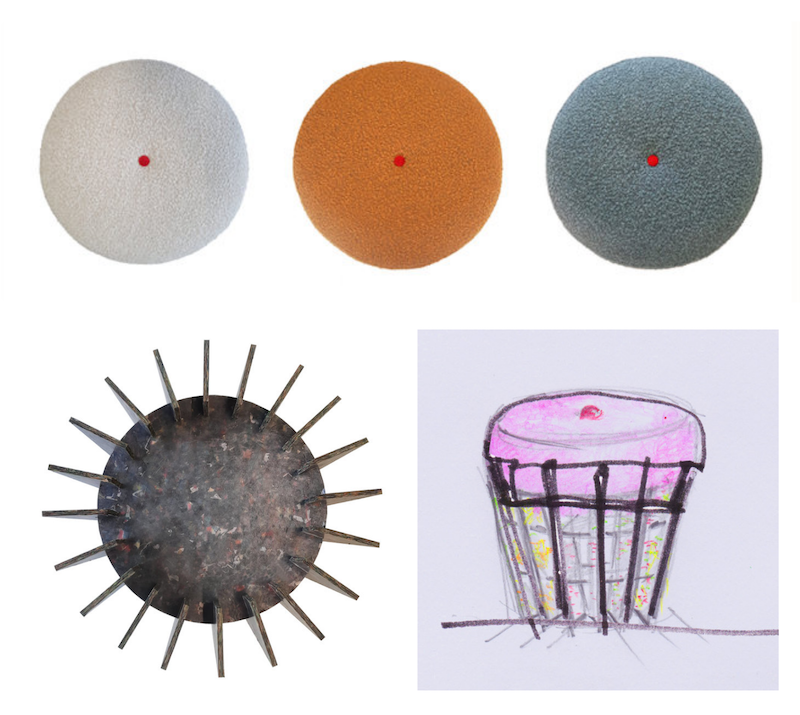 CupCake by Marine Peyre
CupCake's base is made of Procédés Chénel's DropCake panels, an innovative material made of 60% in-house recycled Drop® Paper waste and 40% polyethylene waste. These rigid panels, produced in thicknesses of 8-9 mm and in 1,20×2 m format, are ideal for furniture, lighting, interior or visual design.
The original Drop® Paper material itself is a very interesting fibrous material composed of cellulose, polyester and fiberglass, with fire resistant properties and fascinating visual effects that resemble those of paper.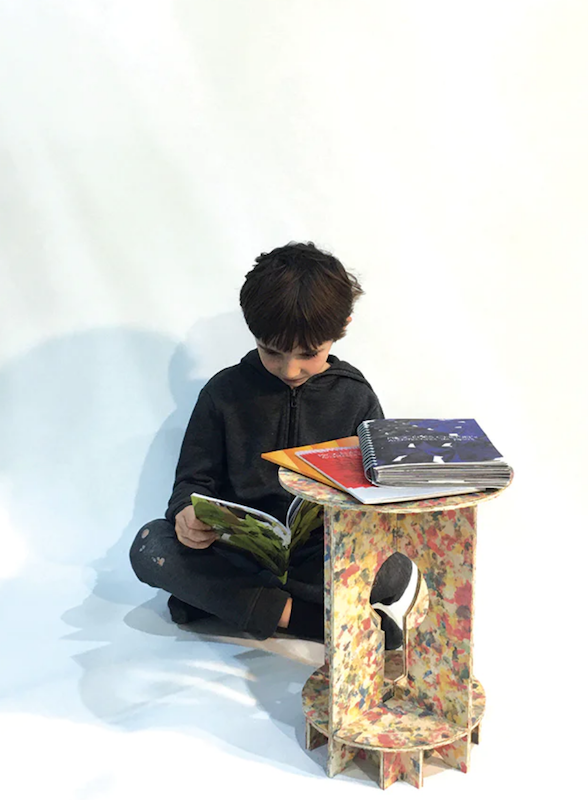 DropCake panels by Procédés Chénel
Beyond being manufactured only via hot pressing, thus without the use of solvents or further chemicals, the DropCake panels are also theoretically endlessly recyclable. The material is classified M3 for fire resistance according to the French standard, and every single panel allows recycling of almost 270 sqm of Drop® Paper.
The DropCake and DropPaper materials are part of the Material ConneXion Database, one of the largest material libraries available with more than 10000 material innovations from more than 7000 manufacturers all over the world.
Contact us for more information about access to the Material ConneXion Database.