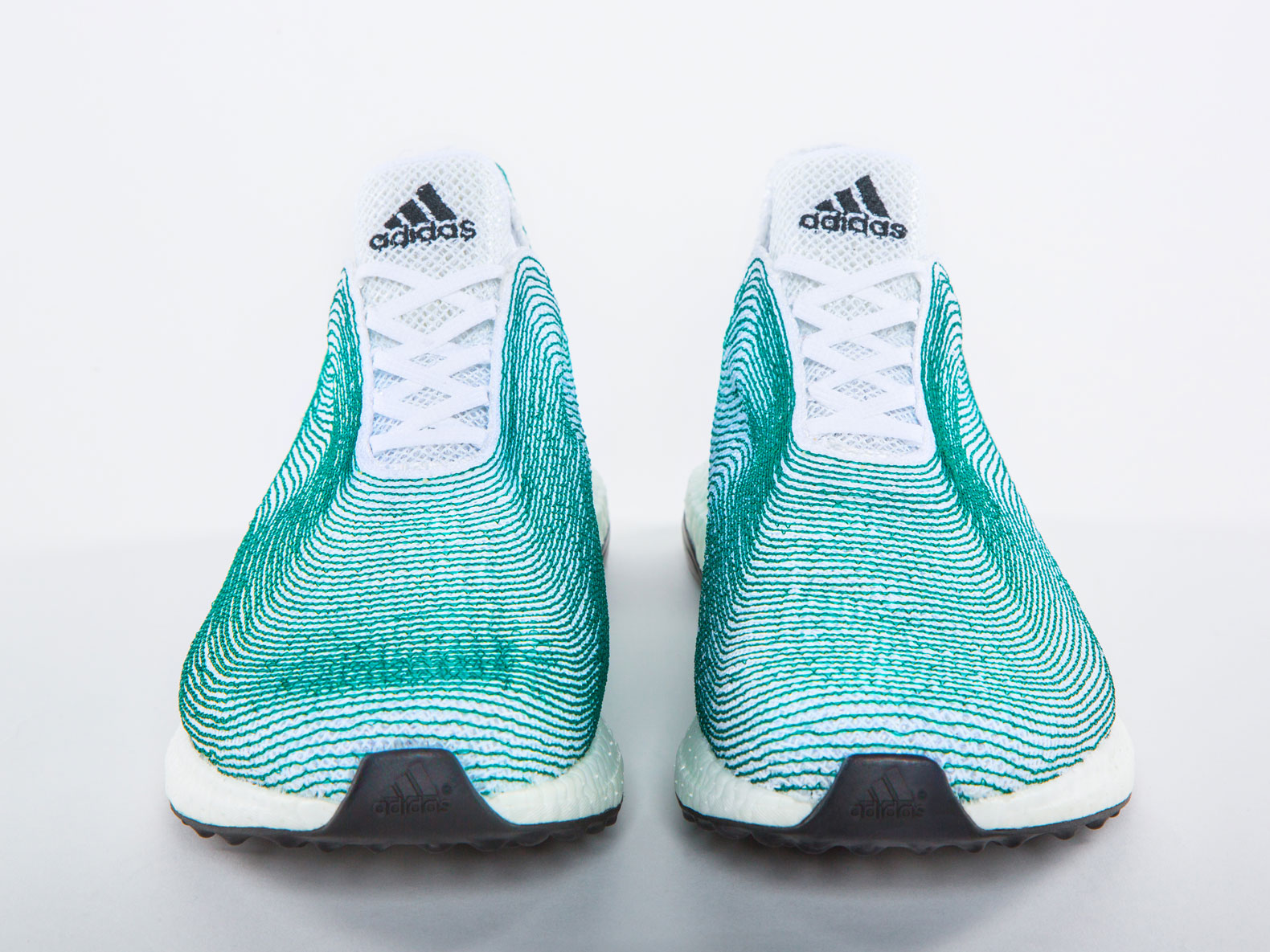 Adidas Trainers from recycled plastic from the oceans
Adidas, in collaboration with Parley for the Oceans, has presented the "Ocean Plastic Trainer" a model of sneakers made with a filament derived from plastics recycled from waste in the oceans.
This running shoe was made for Adidas by the British designer Alexander Taylor, and was presented for the first time during a Parley for the Oceans event, an initiative that aims to encourage creatives to reuse ocean waste for raise awareness of a constantly growing environmental problem.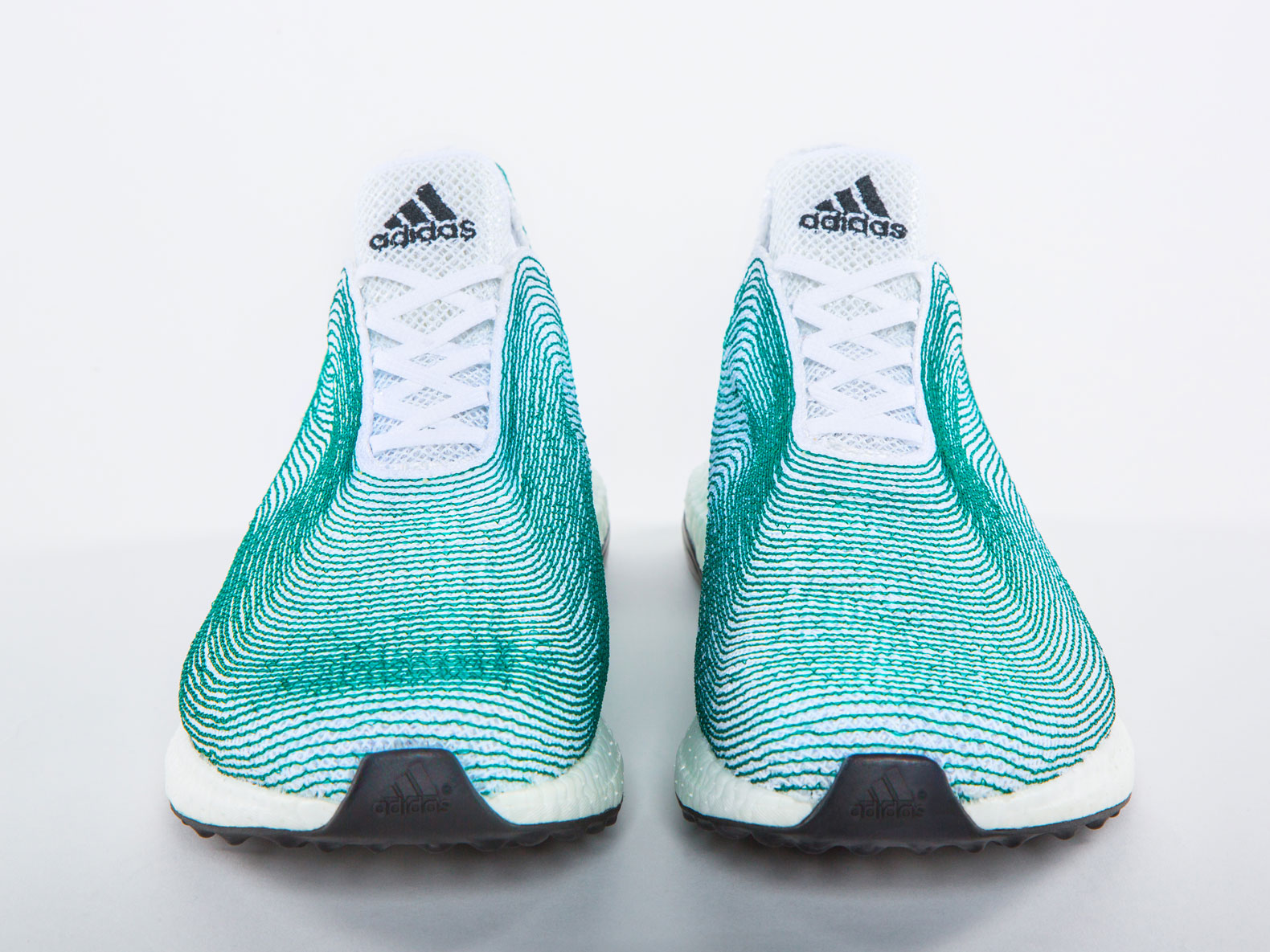 Taylor, in collaboration with Parley and Adidas, decided to make the shoes through the standard production process used by the brand, replacing, however, the yarns with fibers based on plastic nets obtained from waste and fishing nets thrown into the oceans. "In this way – says Taylor – there is no reason why materials with characteristics similar to those we use every day with conventional production processes, cannot simply be replaced by plastic materials deriving from the ocean".
The company prototyped this idea last summer, but it wasn't exactly "ready-to-wear". However, Adidas is now releasing a limited edition; 50 pairs of a new "improved" version able to meet all standards. The only virgin material in the shoe is thermoplastic polyurethane; the upper, on the other hand, is entirely made of recycled plastic, made up of about 16.5 old bottles and 13 grams of plastic recovered from fishing nets.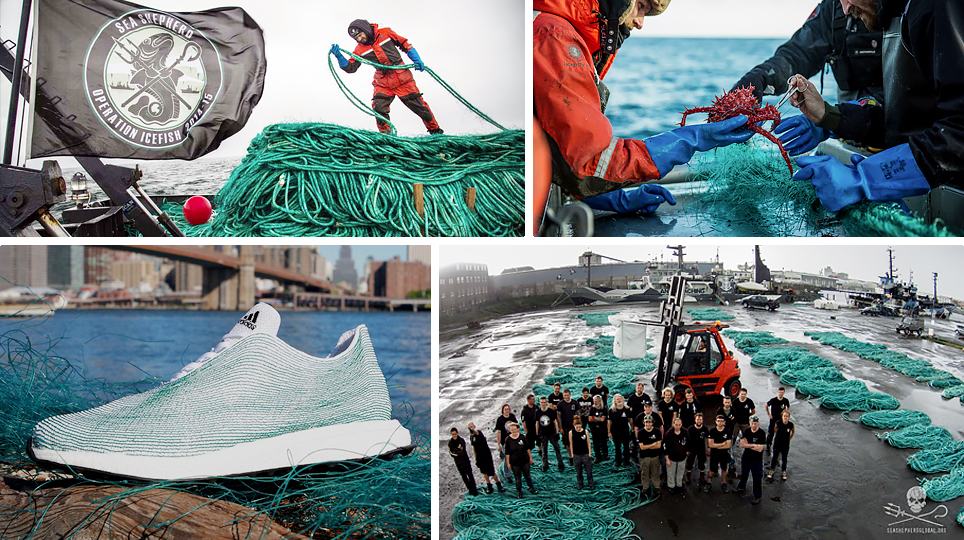 The shoe consists of two types of recycled plastic: PET, most commonly used for water bottles, and nylon of fishing nets. PET is relatively soft, easier to dissolve and able to reincarnate in fibers, while fishing nets have been hard to handle.
Adidas revealed the designs during a conference entitled "Oceans. Climate. Life", hosted at the United Nations headquarters in New York, planning to launch this concept as part of a wider range of sportswear. The brand also announced its intention to raise awareness of the state of the seas through a sustainable collection, made with reclaimed wastei.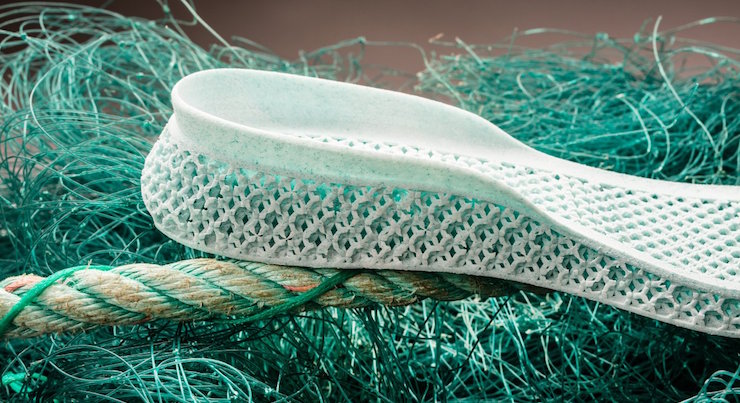 On the other hand, the plan of Cyrill Gutsch, founder of Parley, is to collect plastic from beaches and oceans and recycle it in new materials and then sell them to creative companies. The goal is to find an effective way to communicate the urgency that surrounds the world's oceans to consumers. Gutsch therefore decided that his company needed an ambassador: plastic. Plastic is tangible, visual and easier to quantify than, for example, carbon emissions.