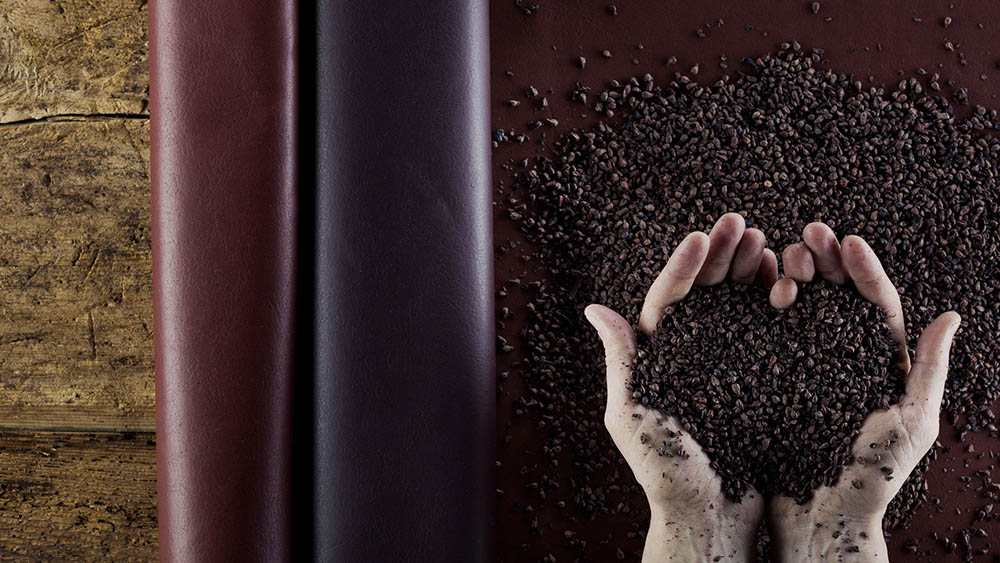 Wineleather®, 100% vegetable leather created by wine
Wineleather® is entirely Italian, the first innovative project by Vegea srl, a manufacturer of new vegetable leathers that was born in Milan in January 2016, founded on the principles of sustainability, ethics, health of workers and consumers in total respect for the environment.
The company is currently based in the Progetto Manifattura incubator, the Italian clean tech and circular economy hub of Trentino Sviluppo. Its founder is Gianpiero Tessitore, architect from Milan that in 2014 began an in-depth study in collaboration with specialized research centers, to analyze the physical and mechanical characteristics of different vegetable fibers and their ability to be transformed into ecological materials. This study led to the identification of the fibers contained in the grape skins and seeds, ideal for the creation of a 100% plant-friendly ecological skin that can be used in different fields of application.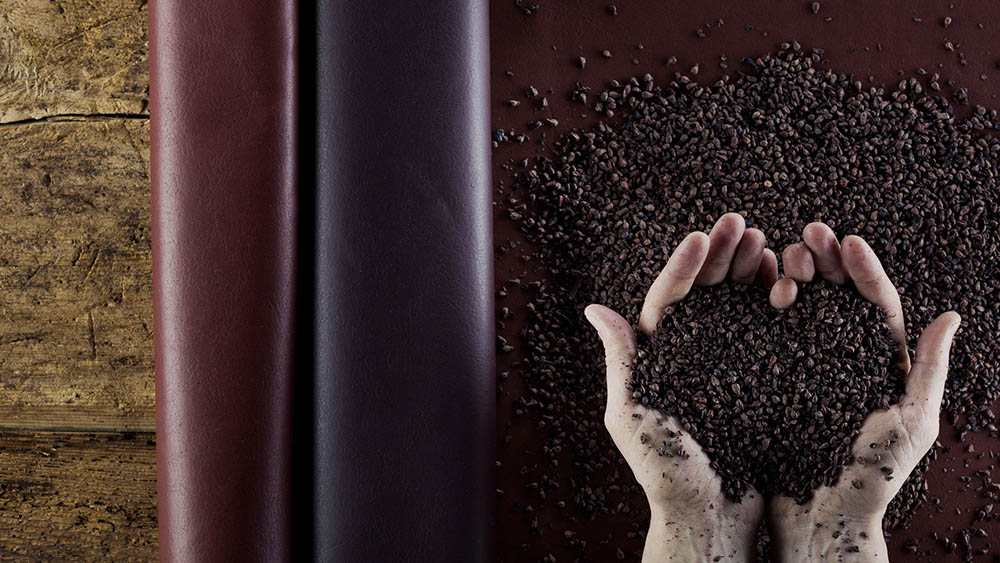 Furthermore, this project has recently received a prestigious award (on April 5, 2017), winning the first prize of the Global Change Award, an initiative of the H&M Foundation created to reward each year the most innovative projects with a sustainable cut. Within the impressive architecture of the City Hall in Stockholm, where the award ceremony took place, a group of international experts selected Wineleather from 2,885 proposals from 130 countries. Its potential as a virtuous material, in fact, makes it capable of reinventing the world of design in the sign of the circular economy.
Wineleather® is the first 100% Made in Italy vegetable leather, obtained from marc, the raw material deriving from the production of wine. It is based on a cutting-edge production process that transforms the fibers and vegetable oils present in the marc into ecological material with the same mechanical, aesthetic and sensorial characteristics of a skin. "The marc in Italy – comments Gianpiero Tessitore – is a material that abounds and of quality, and soon we will create real specialized soils and special selections of leather, from large wine production".
Worldwide, 26 billion liters of wine are produced every year. From this production process it is possible to obtain almost 7 million tons of marc to be transformed into a raw material with great added value. Calculations in hand could produce three billion m2 per year of Wineleather. Today, Italy is the largest wine producer with around 18% of world production, an ideal territory for production but which can also be of interest to all the major wine regions of the world.
A project with a 360 degree sustainable imprinting, which favors the establishment of an efficient circular system capable of transforming waste into a resource. Thanks to the use of grape skins and stalks, this new product aims to replace the use of synthetic hides produced from oil with the use of polluting chemicals and a waste of water with a huge environmental impact. Wineleather represents a valid alternative to animal skin. A product ambassador of a green revolution, which makes the quality of the material coincide with the principles of environmental sustainability and ethical commitment.