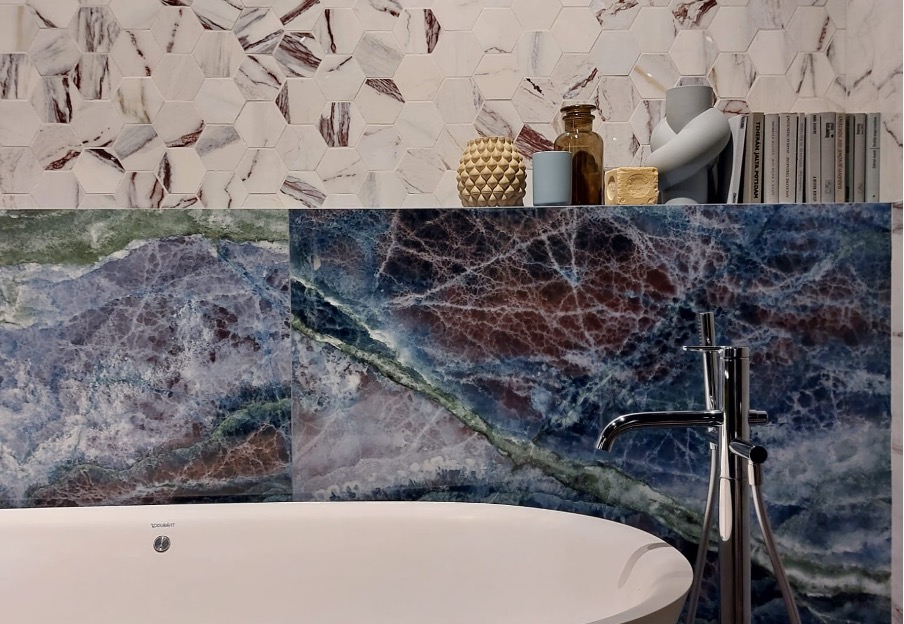 Cersaie 2023 seen by Materially
The fortieth edition of Cersaie, the International Exhibition of Ceramics for Architecture and Bathroom Furnishings, took place in Bologna from 25 to 29 September. With more than 600 exhibitors, 15 pavilions and 145 thousand square meters of exhibition space, the fair showcased the most important innovations in the ceramic sector. If the reproduction of natural stones remains a protagonist, other themes emerged at Cersaie 2023.


Three-dimensional surfaces
Ceramic becomes 3D. Whether it is slabs with a striped three-dimensional structure, relief decorations applied to a base surface or grooves and incisions made with chisels, tips and drills on the surface of the tiles, the common element is three-dimensionality. Ceramic claddings become alive, dynamic, in movement. They are no longer just to be observed from afar, but explored through touch.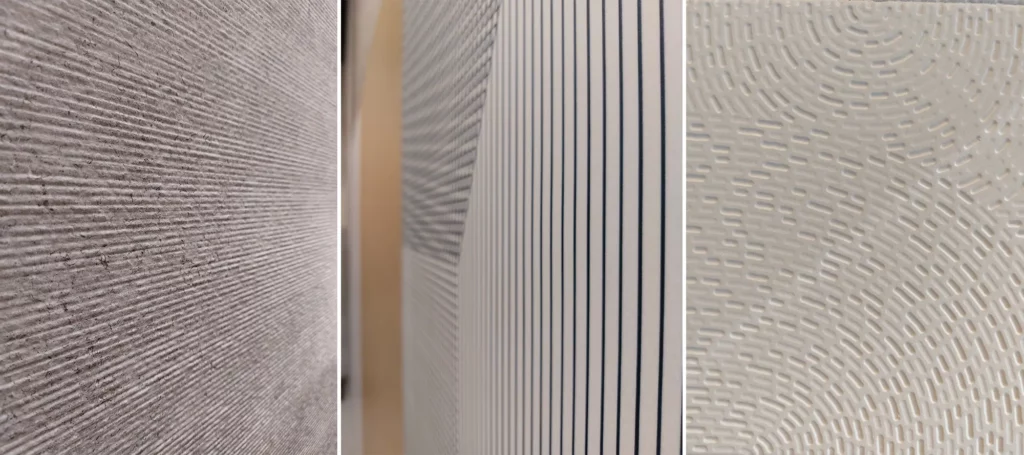 Small format wet look
Small format tiles, mostly rectangular in shape, find their place back among maxi slabs. We saw bricks featuring a wet effect, watercolor and glossy shades, or lively and brilliant hues:  materials suitable for vertical cladding in showers, kitchen splashbacks, and domestic or hospitality decorative surfaces.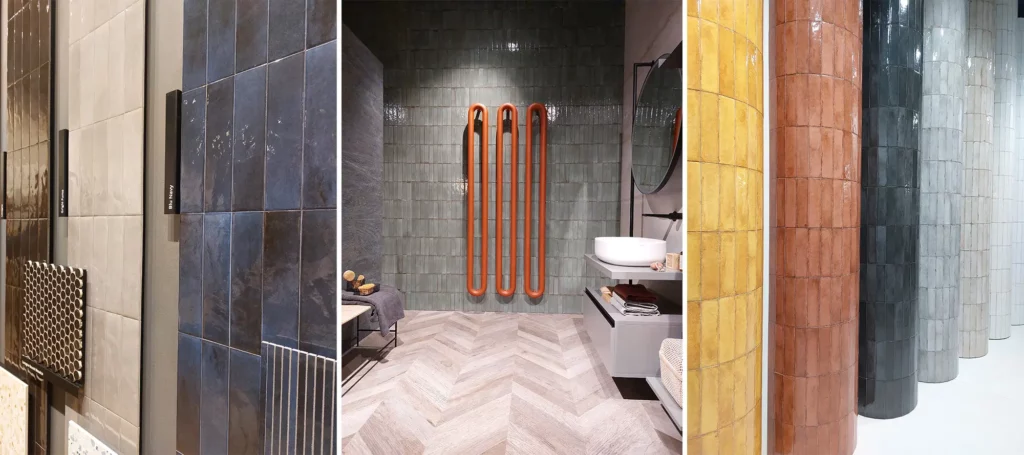 Earthy-inspired material surfaces
In line with interior and furnishing trends, ceramic surfaces also become material. The main inspiration is the earth, in all its forms. Colors are warm and neutral, from brown to beige, from écru to camel; and the finishes are soft and velvety, for a multi-sensory experience transmitting warmth and comfort.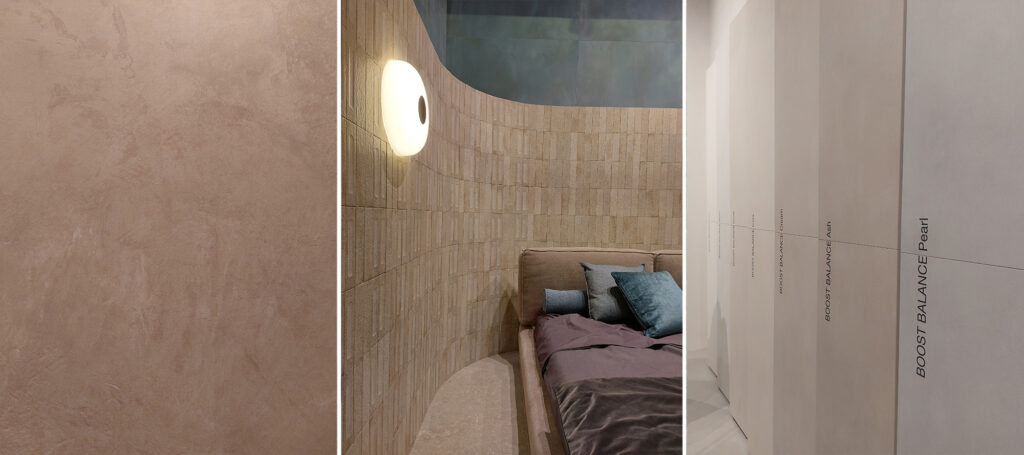 Antiqued effect
Ceramic is also suitable to express the new aesthetic that aims to enhance imperfection. In this regard, companies proposed collections that highlight the passage of time and the consequent transformation of the material. Slabs with an oxidized metal effect, time-worn stone-effect porcelain stoneware, and rust-effect finishes contribute to making the ceramic claddings alive and dynamic.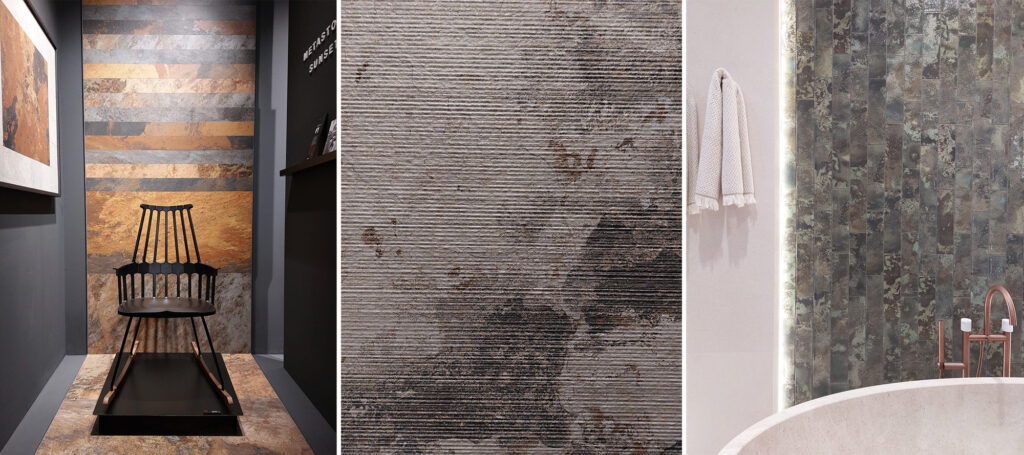 Do you want to be up-to-date on the latest trends and news about your industry?
Subscribe to Material ConneXion Materials Insights. Browse contents and reports on innovative materials in The Stacks platform, and access the Materials Library database with its 10,000+ innovative materials from manufacturers around the world.