Sophistication equals satisfaction: how luxury brands -highlight their products through packaging
Luxury brands are well known for their high-quality products, whose great value is also communicated by distinctive and elegant solutions designed for their packaging. Packaging itself is an essential part of the luxury brand experience, as it is designed to convey not only the value of each single product, but also the whole brand identity to the public; it plays a key role in attracting and retaining customers by creating a memorable and positive impression.
However, packaging for luxury brands also poses some challenges and opportunities in the current market context, flooded by the wide concepts of sustainability and innovation. We report here some of our thoughts together with some examples showcased at Packaging Premiére international exhibition,
Concerning sustainability, customers are becoming more aware and focused on the environmental impact of packaging, especially in terms of waste generation, resource consumption and carbon footprint. Luxury brands need to find a balance between their aesthetic (but also functional) requirements and their social and environmental responsibilities,

Generally, this can be achieved with the use of biodegradable and compostable materials: These materials are made from natural or renewable sources, such as plant fibers, starch or cellulose, and can decompose naturally without harming the environment. They can be used to create packaging that is eco-friendly, lightweight and durable, and that can also have different textures, colors and finishes.

Examples of sustainable packaging created from upcycled textile waste: embedded leather, cotton or other natural fibers convey different colors, texture and appeal to each package while addressing the huge issue of human-generated textile waste.



Hempack is a new self-assembly packaging material made of hemp paper. Its production is simply based on cold pressing of hemp fibers sheets, under the addition of rainwaters and without the use of glueing agents or any chemicals.
As for innovation, we can generally note that customers are attracted by new and exciting experiences when they interact with luxury brands, and packaging can be a powerful tool to create such good interactions. A key step for brands here is to innovate and differentiate themselves from their competitors by offering packaging that is unique, creative and interactive.
Personalization and security seem also to be key factors for this market: customers are seeking more personalized and customized products and services that actually reflect their preferences, needs and lifestyles, and thus a packaging that is adaptable and flexible in color, shape and size is much appreciated. This approach can typically lead to a design where the materials involved can be reused or repurposed for other functions.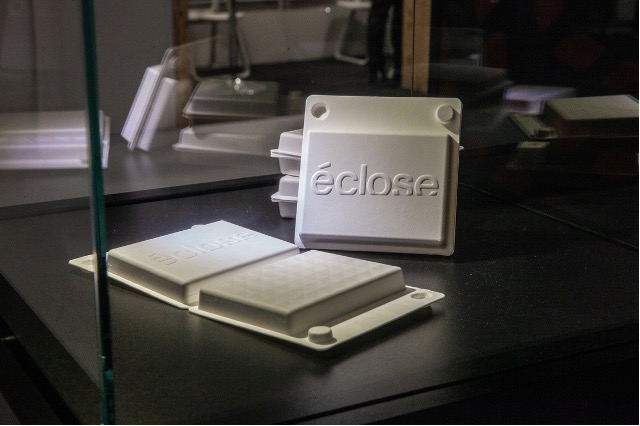 èclose is an innovative cellulose-based material that can be thermoformed. It offers the same advantages of plastics, such as lightweightness and mouldability that allow various designs.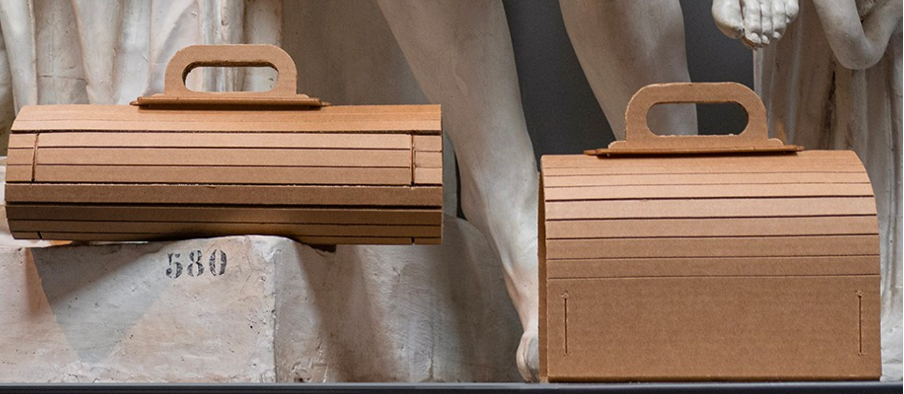 Packaging made of a combination of multilayer cardboard and wood, customizable with proprietary logo or other laser engravings and / or digitally printed graphics. An innovative, reusable and multifunctional design, ideal for fashion, gift and luxury products.
Regarding the security aspect, especially with the increase of online sales, solutions that provide protection against theft and fraud are very well perceived by the end user. This can be achieved by implementing anti-counterfeit and anti-theft measures within packaging via the implementation of holograms, watermarks, seals or newly designed locks. Not only that, brands can also investigate the way of using technologies such as RFID tags, QR codes, NFC chips* to add functionality and interactivity to the packaging. These systems can be used to communicate key information about the product or the brand, such as origin, ingredients, its history or story until the product's in the customer's hands.

Packaging for luxury brands is not only a container for the product, but also a medium for communication, expression and connection between the brand and the customers. By finding solutions that are sustainable, innovative, personalized and secure, luxury brands can enhance their packaging performance and create a lasting impression of their value.
Are you a developer of innovative packaging materials?
Be a speaker at our next Innovation Day in September, Materially's networking event where you can present your innovation in the packaging world to a targeted audience and generate new business opportunities. More information at this link or contact vsarbach@materially.eu
---
*QR Code = quick research code
RFID = Radio Frequency ID
NFC = Near Field Communication