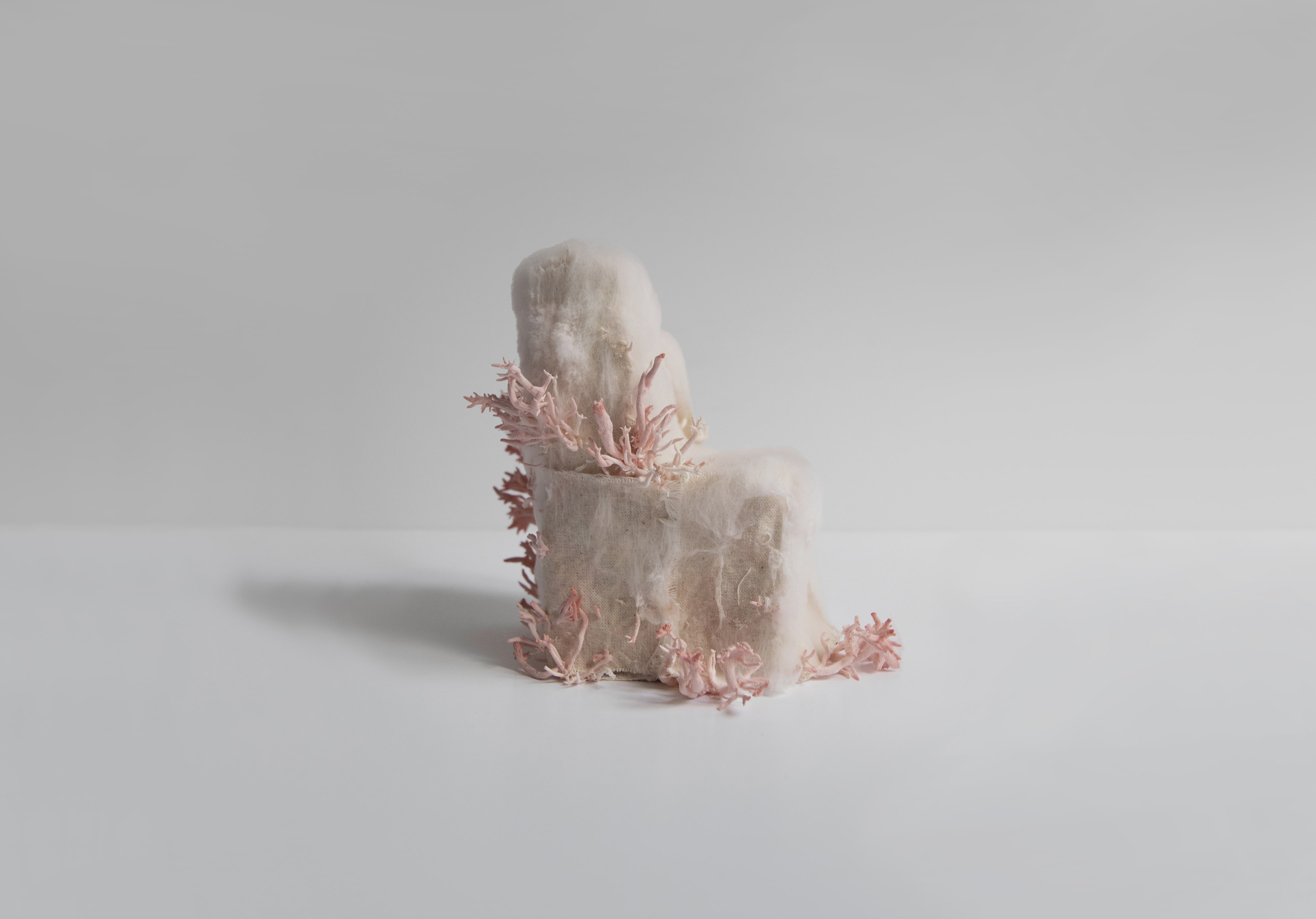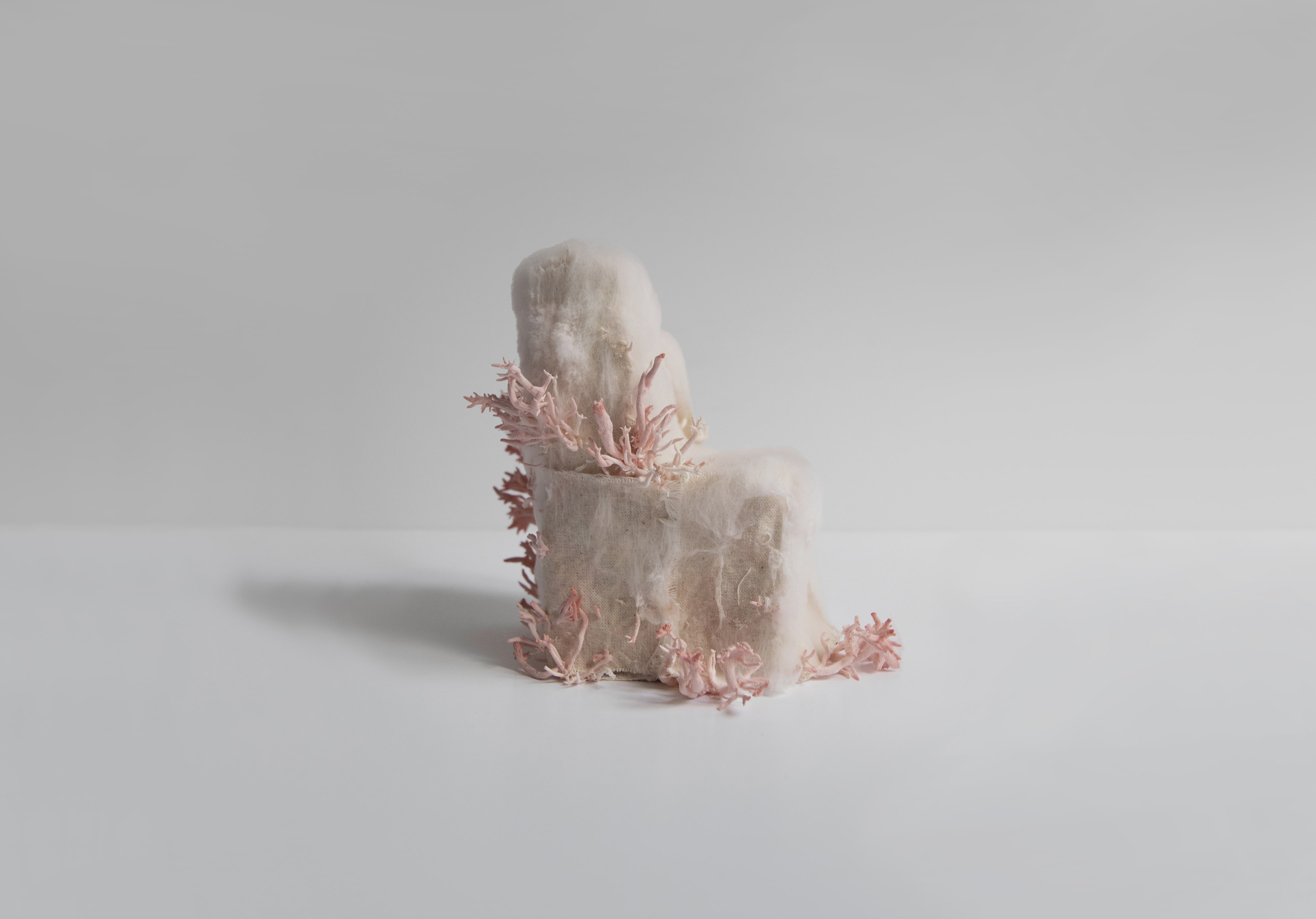 Pink Oyser Chair
From furniture to the automotive industry, natural materials are increasingly trying to reclaim application spaces hitherto firmly occupied by synthetic materials. Both large companies and start-ups explore this area in search of new possible raw materials, through experiments with increasingly interesting results. Materially has dedicated two specific events to this theme: "Vivarium", in collaboration with TotalTool, which brought research and applications of bio-based materials to the spaces of the Brera Academy, placing an emphasis on their educational potential; and Cooking is Real, proposed by Interface and Worksociate, in which teams of architects challenged each other in the creation of moodboards of materials related to the world of food.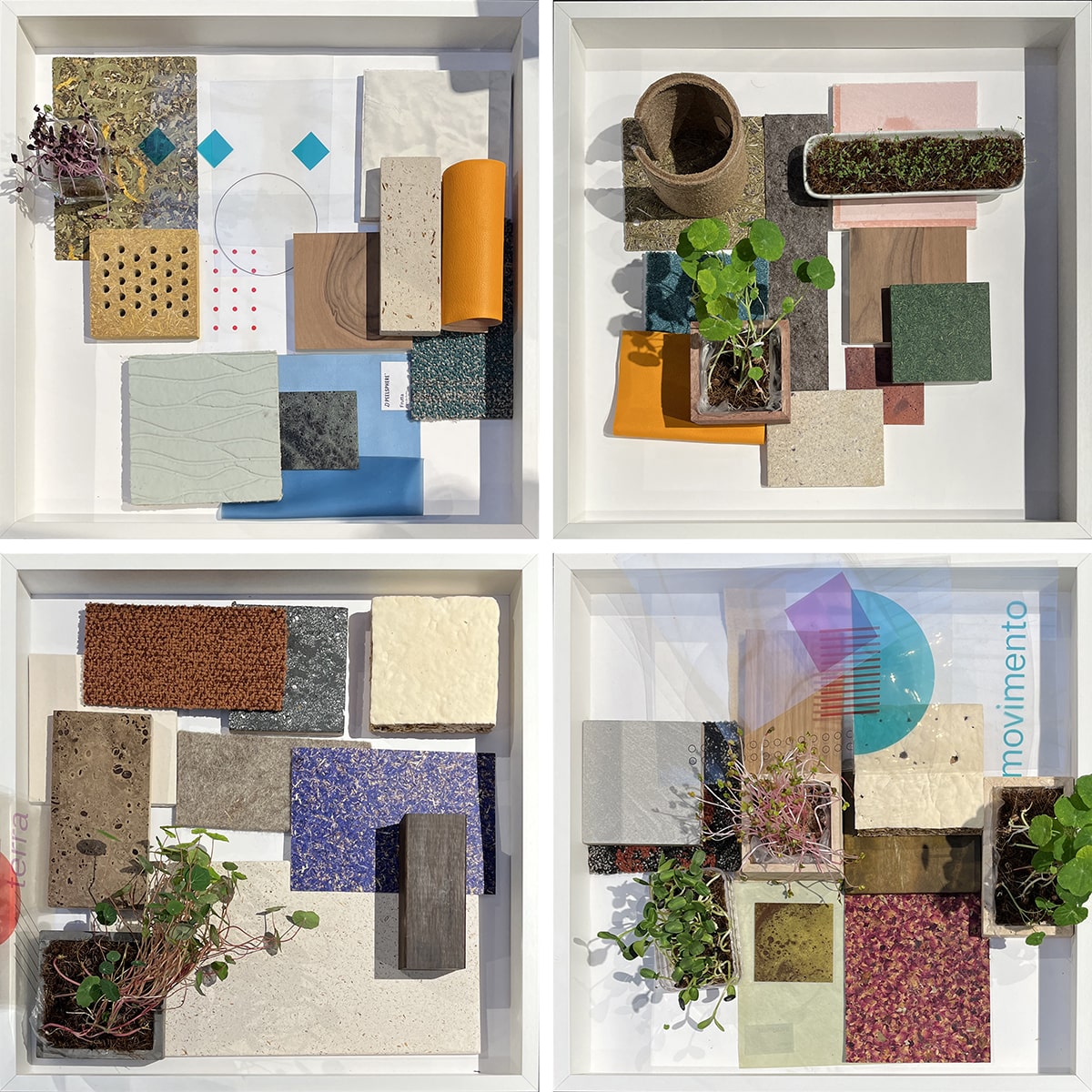 Moodboards from Cooking is Real
A theme of advanced bio-experimentation on which universities, research centers, artists, but also companies with ambitions of mass production are working, is that of natural growth processes for the construction of new materials, the so-called "grown materials". For example, the hyphae of some particular mushrooms constitute the structure for mycelium-based materials presented at Materially's Wonder Matter(s) during the Design Week, with which to create sound-absorbing panels or flooring. Other technologies exploit bacteria to create chemical bonds in building materials ("bio-bricks") instead of thermal processes, which have a much greater impact on the environment.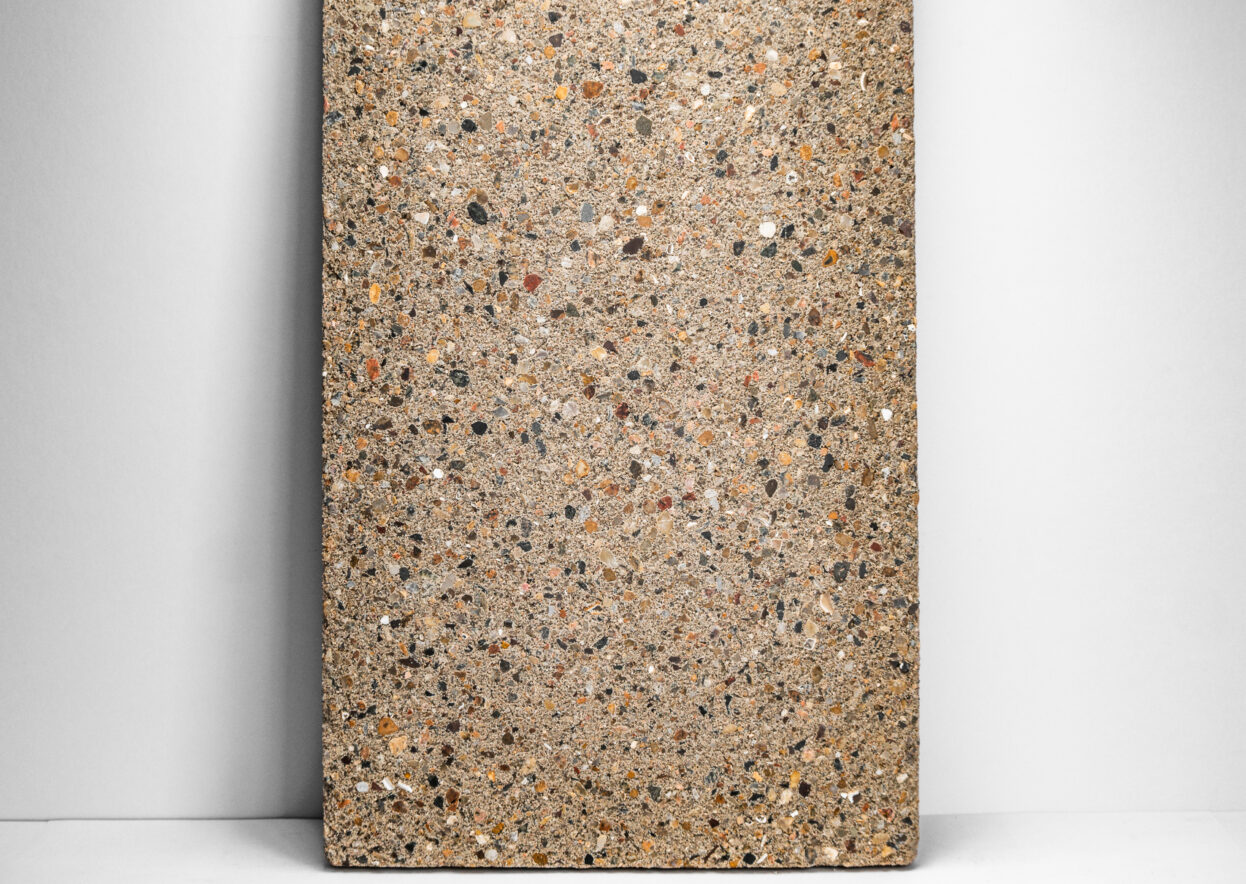 Stonecycling
Even a traditionally conservative sector such as the automotive one is faced with the need to reduce the impact of its materials, also through the introduction of raw materials from renewable sources. It is the heart of Echoteca, a project by Toyota Boshoku's Design Center presented at Design Week as the result of an applied reflection on kenaf. Kenaf is an abundant natural fiber applied to the interior-door shells and to hexagonal modules with a 3D printed structure, which can also be backlit.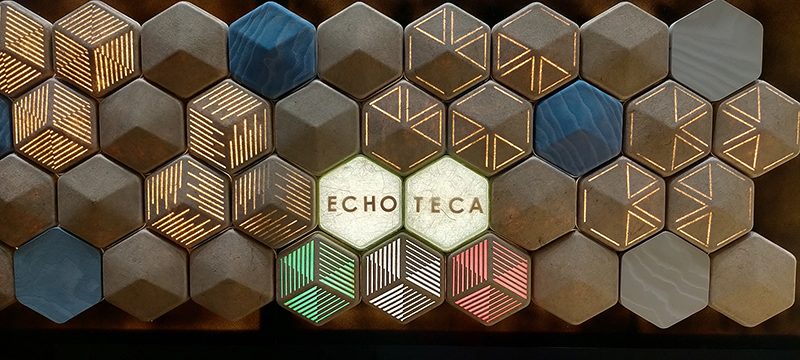 Toyota Boshok

u

Design Center

,

tudies of Kenaf application in automotive interiors
Finally, even the world of furniture and fittings welcomes these stimuli: great space was given to bio materials in the Interzum Trend Forum, with a collection of materials produced starting from agricultural, food, industrial waste, from shells, up to innovative applications of traditional materials such as cork.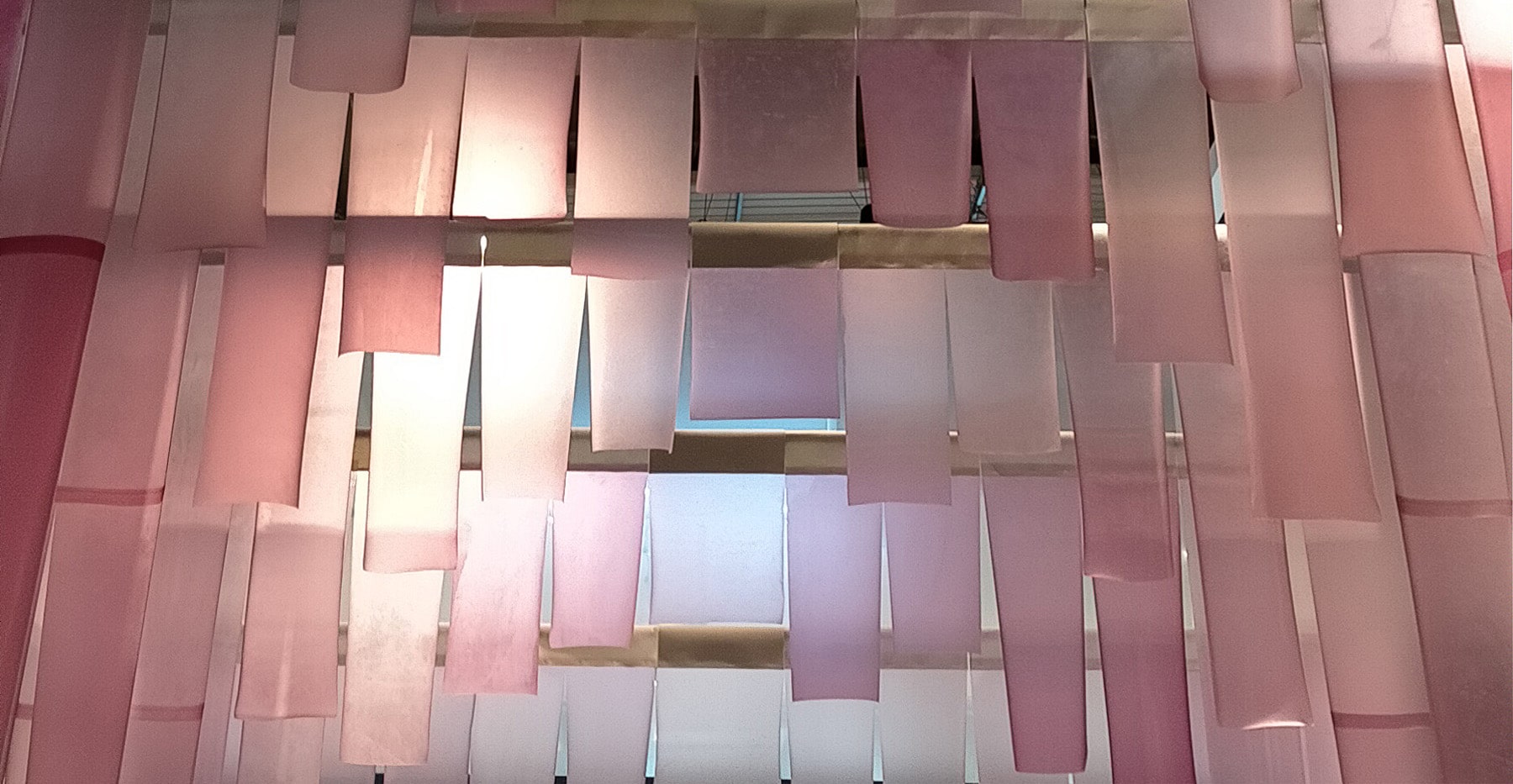 Flexible sheets of Peelsphere, a biodegradable material made from fruit scraps, used in the setting up of the Design Tech Hub stand at the Salone del Mobile 2023
Do you want to know more about new bio-based materials?

Contact us for a complete report.