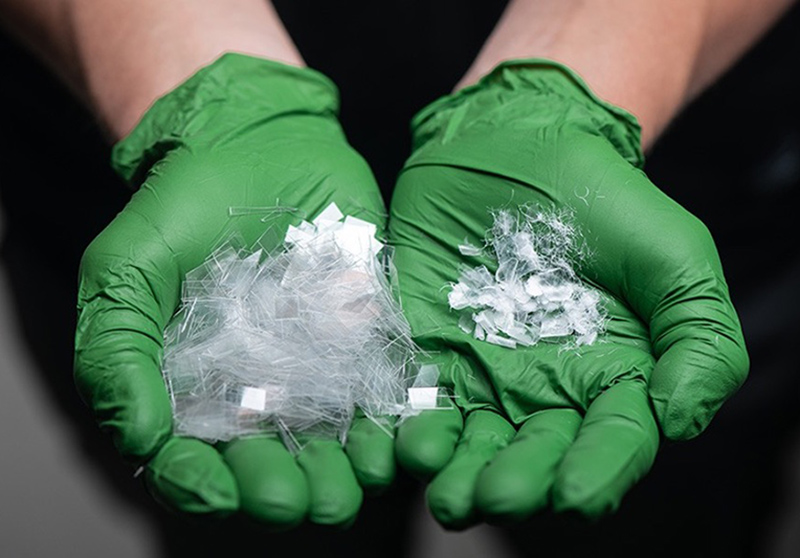 Biotechnology: Re-functionalization of Textile waste in Fashion
Over-production of textile materials and over-consumption of resources within the fashion industries are big topics lately, together with what is becoming an increasingly greater challenge for companies in the sector: their waste management.
Beside an overall re-evaluation of the supply chain and concerns around the sustainability of several processes, we can definitely say (and see) that a lot has been invested in new facilities and into recycling, in order to respond to new regulations and, eventually, customers' expectations.
Due to the huge variety of fibers available on the market, from natural to synthetic, from simple to composite, and due to the very different kind of applications (i.e: fabrics undergoing dip-coating, lamination and other surface modification processing), classical recycling process face the first huge challenge: sorting and collecting same fibers among a multitude of materials.
But what if selectiveness was already "embedded" into the recycling agent?
We're observing a new recycling approach that benefits from the most recent developments in biotech: it's called enzymatic recycling and it is a protein-based process that takes advantage of biocatalysts, pretty different from chemical recycling that we could refer to as a "solvent-based" process.
Recently, some polyester-degrading enzymes have been characterized, (i.e: identified and selected) and have shown sufficiently high activity to completely degrade thermoformed PET in a reasonable time frame. The main advantages of this process are certainly the low energy consumption rates and the high selectivity of the enzymes that operate more at a "local" level instead of on the material in bulk. This characteristic allows the processing of composite substrates such as layered or coated textiles that, in other scenarios, would undergo incineration due to difficulties in separation.
Starting early 2023, Stella McCartney is going to partner with california-based Protein Evolution, a leader in enzymatic treatments for polyester-and nylon based fibers, with the goal of creating new raw materials supply streams born from the maison's cut offs, that can eventually be used in the prêt-à-porter or in the footwear industry.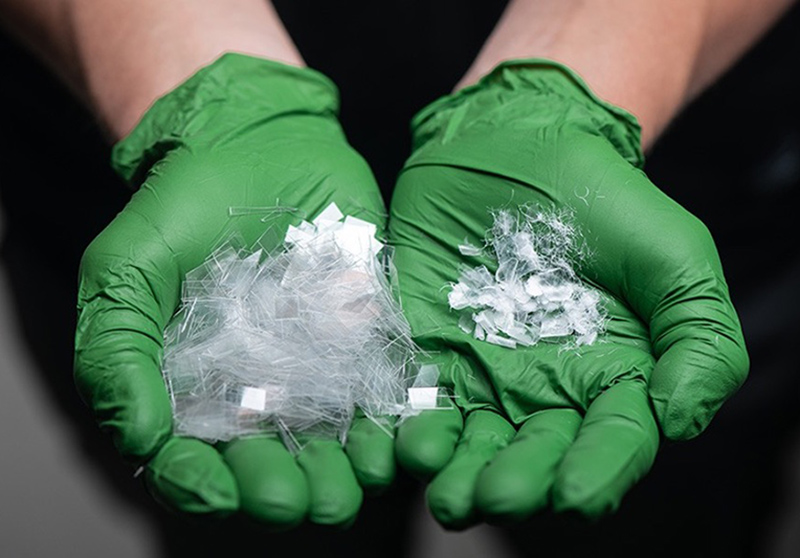 Photo by Dennis Schroeder, NREL
Raw PET plastic (left) broken into its chemical building blocks. The PET sample on the right has lost 97.7% of its mass after being broken down by NREL/UoP's enzymes.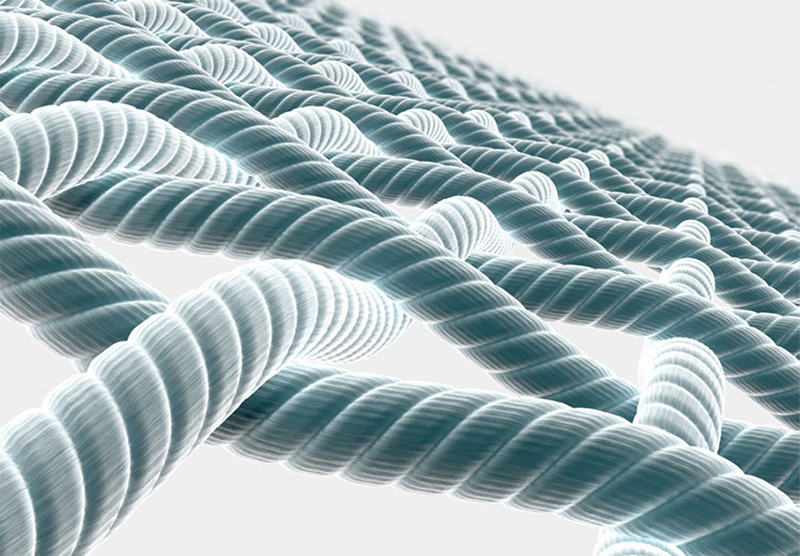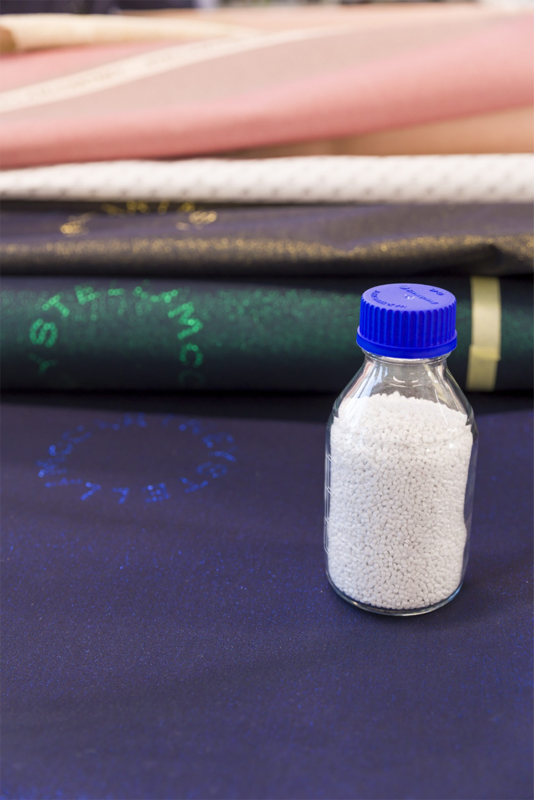 Protein Evolution & Stella McCartney collab