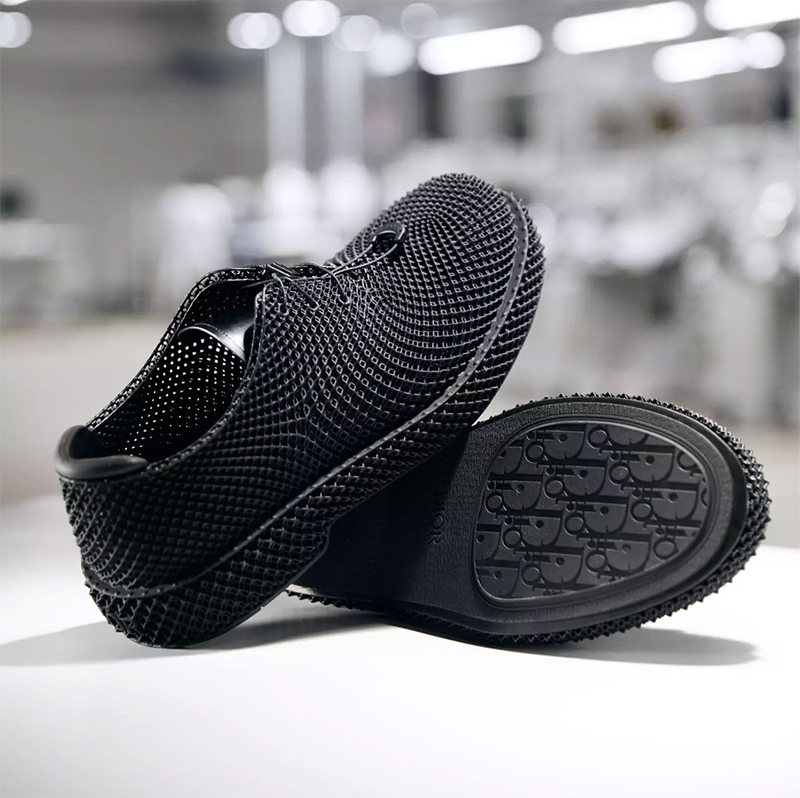 Design and 3D printing: Technology at the service of fashion
3D printing technologies have faced several challenges since their debut on the market, and can now be used in several fields, according to very different needs and at different scales: starting from product design & prototyping for consumer goods, to tissue engineering in the biomedical sector, from architecture and buildings in the construction industry to textiles and fabrics… and fashion is no exception. Today we'd like to focus on an interesting trend: 3D printed shoes.
One of the advantages of using 3D printing is the freedom in creating really original designs. Taking inspiration from natural, bio-inspired or geometric patterns, it is now possible to replicate complex parametric structures that provide both a sense of harmony and sophistication.
Beyond the aesthetics, thanks to precise and local control on the overall structure, 3D printed shoes can achieve major improvements in optimizing mechanical behaviors that eventually lead to better wearability and comfort.
Parametrization of the shoe's insole, with different local structure and density domains can improve the whole footwear's performance in terms of flexibility or its shock-absorbing capabilities, thus providing a better adaptation to the movement of the body.
A practical example: new thermoplastic PU compounds engineered for fused filament fabrication techniques allow the production of single parts (or even the whole shoe) with high elasticity and energy return, flexibility and durability in time and wear resistance.
Another advantage of using this fabrication technique is the optimization of raw materials usage and the reduction of waste: by selective control and custom design it is indeed possible to create a mono-material shoe, improving the efficiency of supply streams and overall recyclability of the final product.
We report here some real applications showcased during the Paris Fashion week.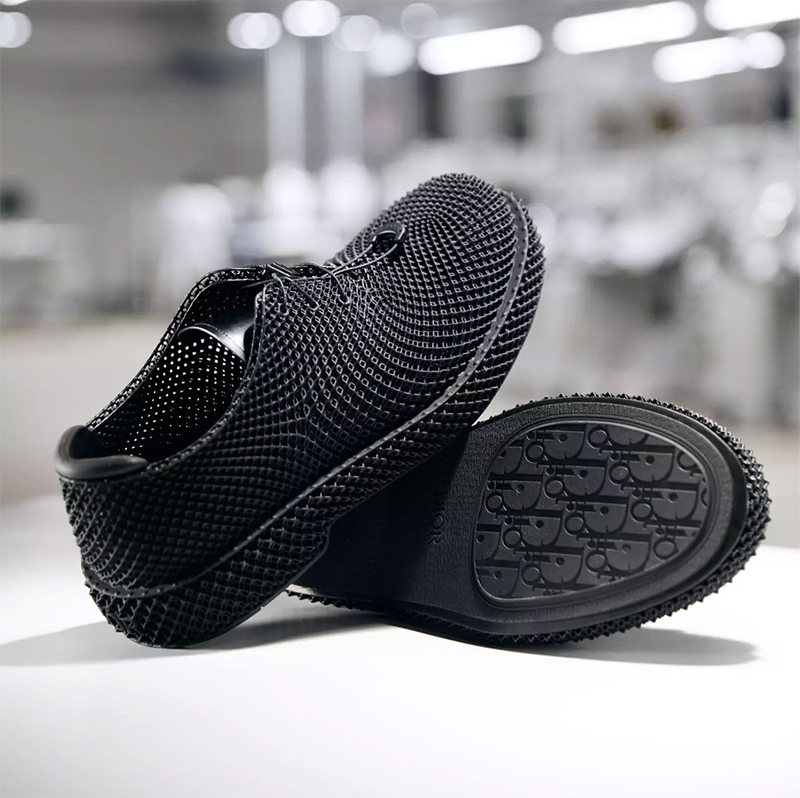 Dior's Carlo Derby shoe in the Menwear's collection was 3D-scanned and a digital texture was then applied to its outer surface.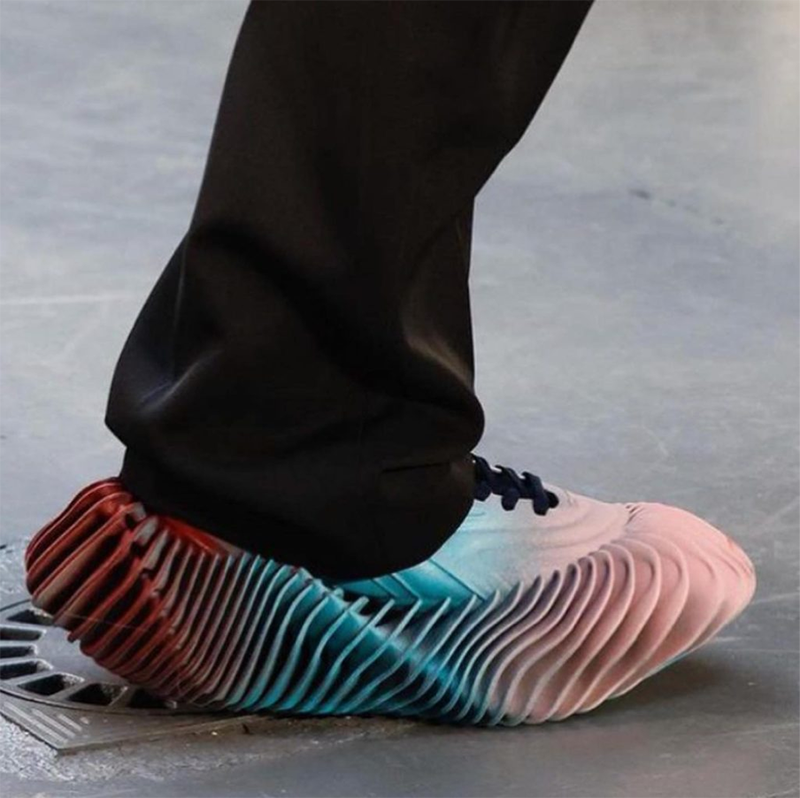 BOTTER & Reebok have collaborated with HP to develop this shoe, whose structure was inspired by a predatory sea snail with a long siphonal channel and numerous spines. These natural sea shells were also a recurring symbol in Greek mythology.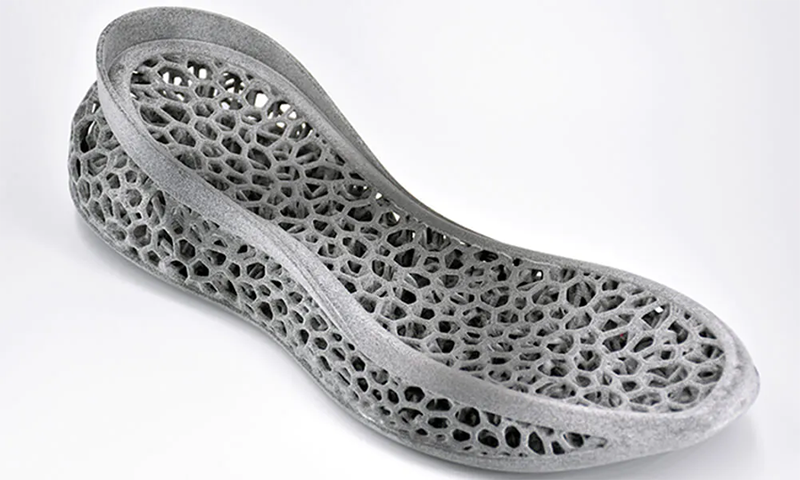 This is an example of the complex and efficient geometric structure of a 3D printed insole. Some companies have specifically activated 3D prototyping services for this specific application.
Would you like to be updated on the latest trends in materials and manufacturing technologies? Contact us for more information.