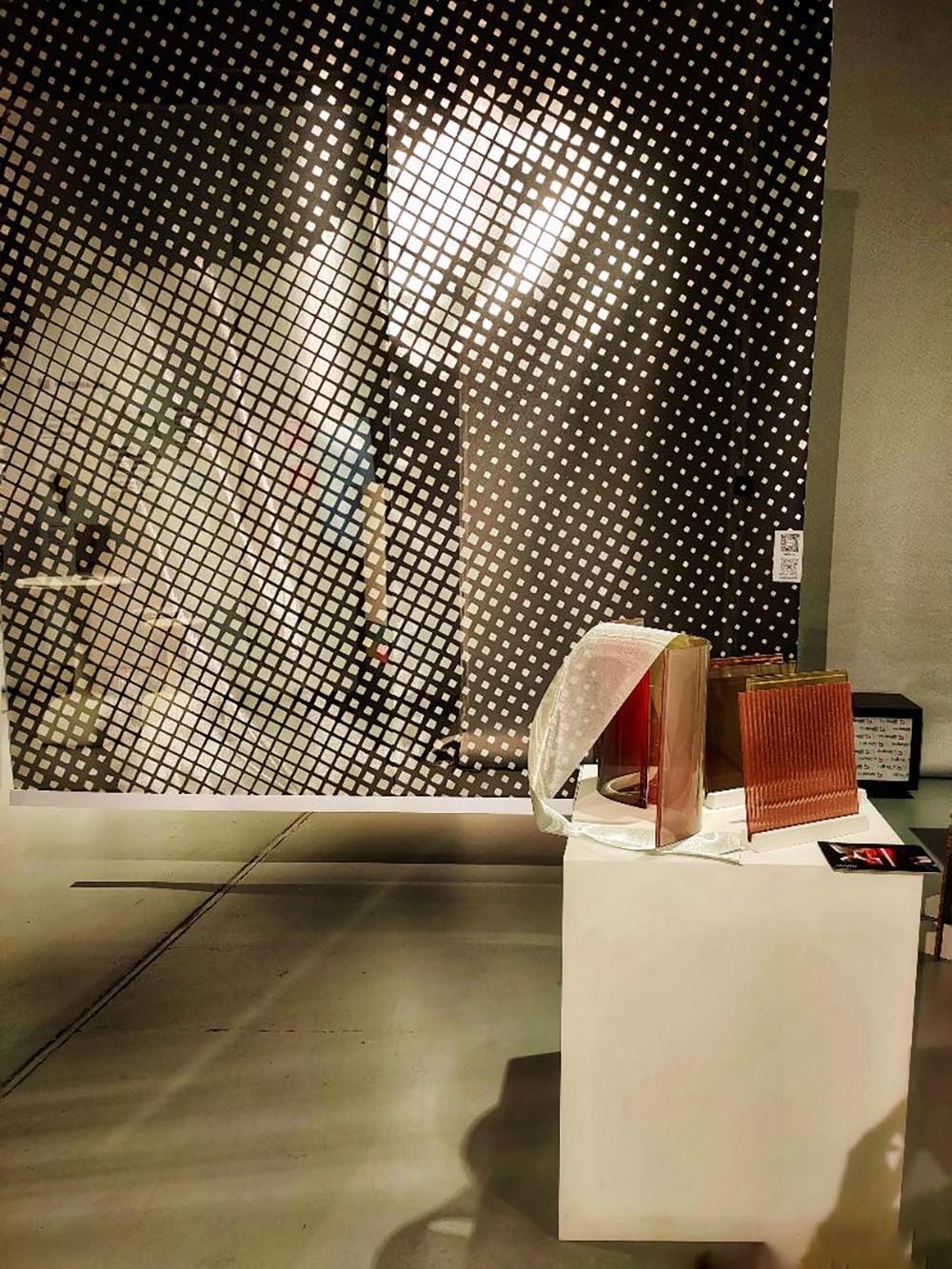 Weaving the metals: know-how and ideas for refined beauty in fashion and design
Metals have been used for a very long time for several purposes, due to their physical properties, their appearance, their endurance and ultimately the value that they're always given and represent.
Since ancient time gold and silver fibers have been used as yarns for fabric decoration: it is not rare to find examples of their implementation in fashion and ceremonial clothing, upholstery and furnishing in many cultures all around the world.
More recently, aluminum yarns, aluminized polymer-core yarns, but also copper or stainless steel fibers have replaced gold and silver, thanks to developments in manufacturing and refining processes that opened up new possibilities both in the fashion industry and interior design.
Nowadays, metallic textiles have become more accessible and are available in larger quantities and formats: they can be modeled by hand to create three-dimensional shapes, or used for curtains, sheers, seating, decoration of shops and exhibitions.
Such fabrics can also be laminated in glass or other transparent laminates to create decorative surfaces that provide atmosphere and peculiarity to the interiors.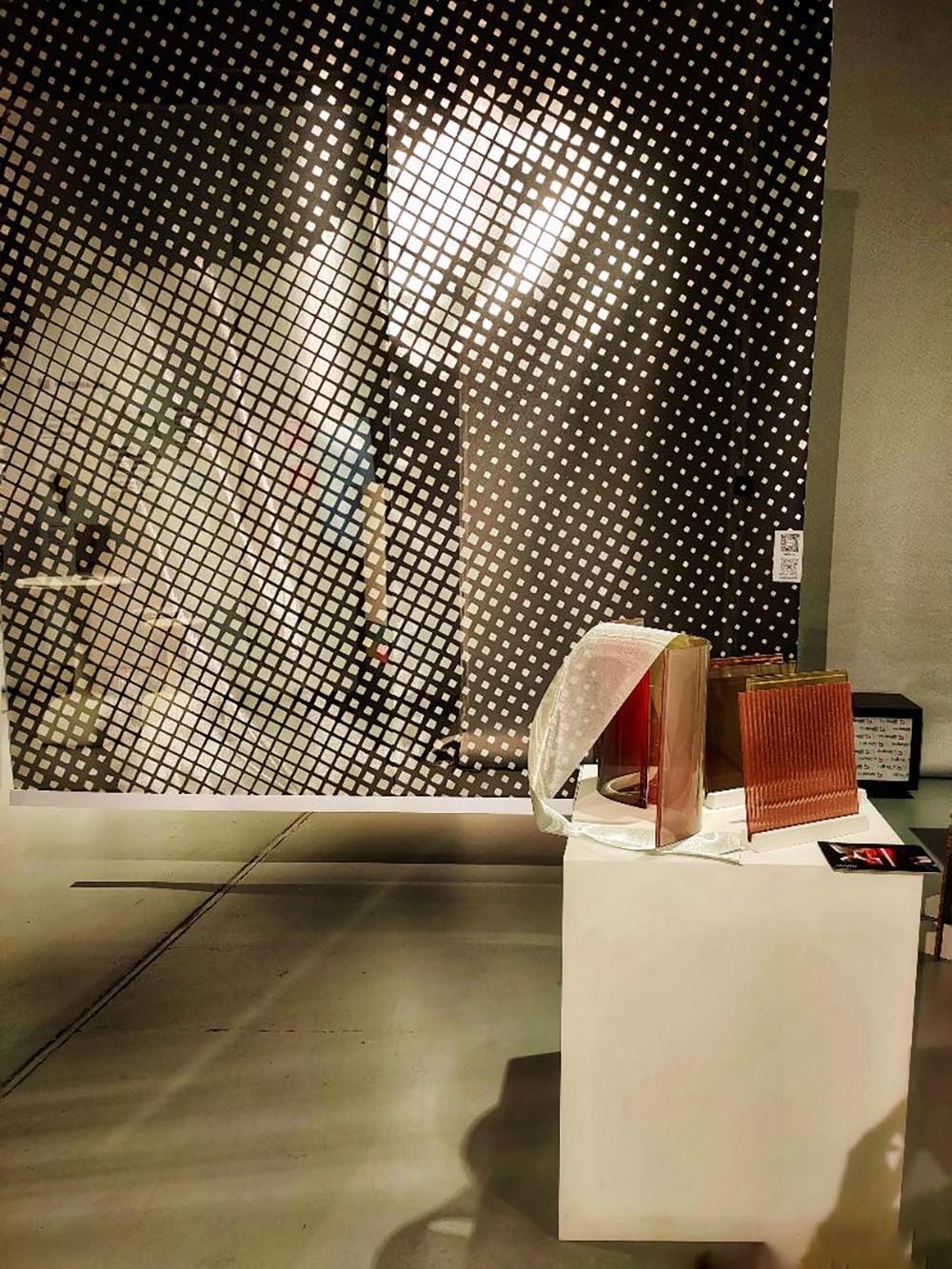 Artwork in glass laminated textile by SAATI @ Materially Urban Matters, Milan Design Week 2022

One of the most fascinating properties of metals is the way the light gets reflected when hitting on their surface: it's the shine resulting from this interaction that creates the innate perception of something valuable and precious. Mixing this intrinsic feature of the metals with the scattering effect generated by the lattice of the metal textile, creates sophisticated effects that communicate a warm, welcoming feeling, providing great volumes of light.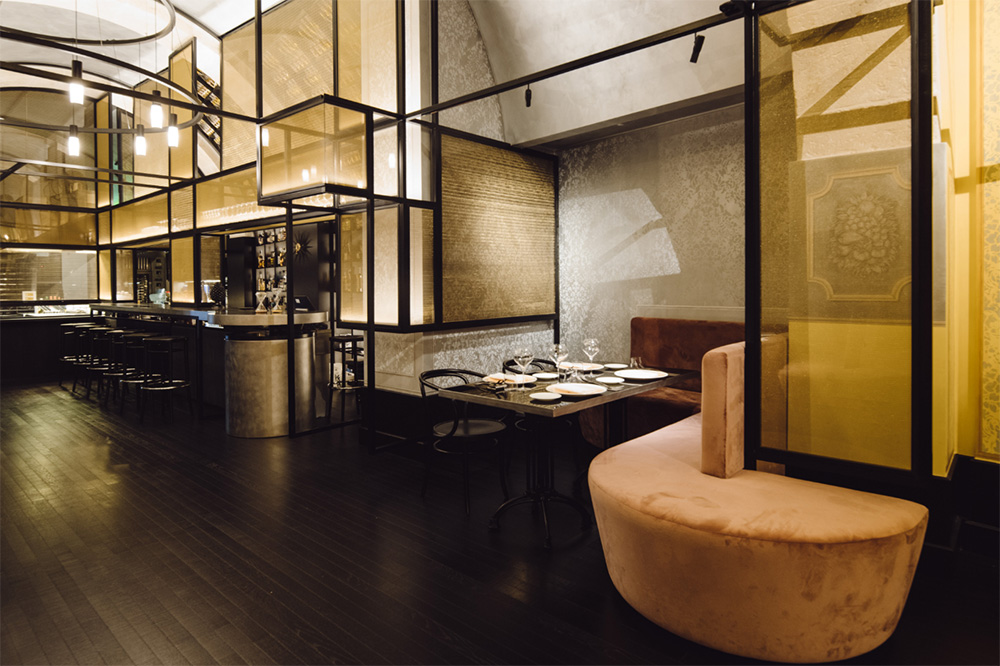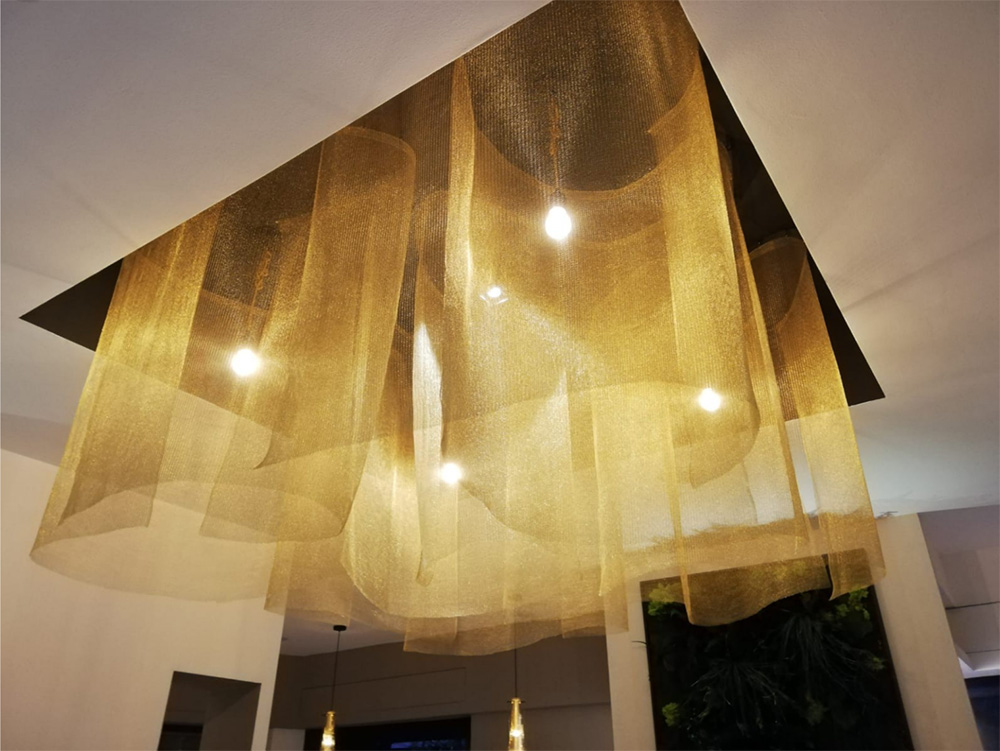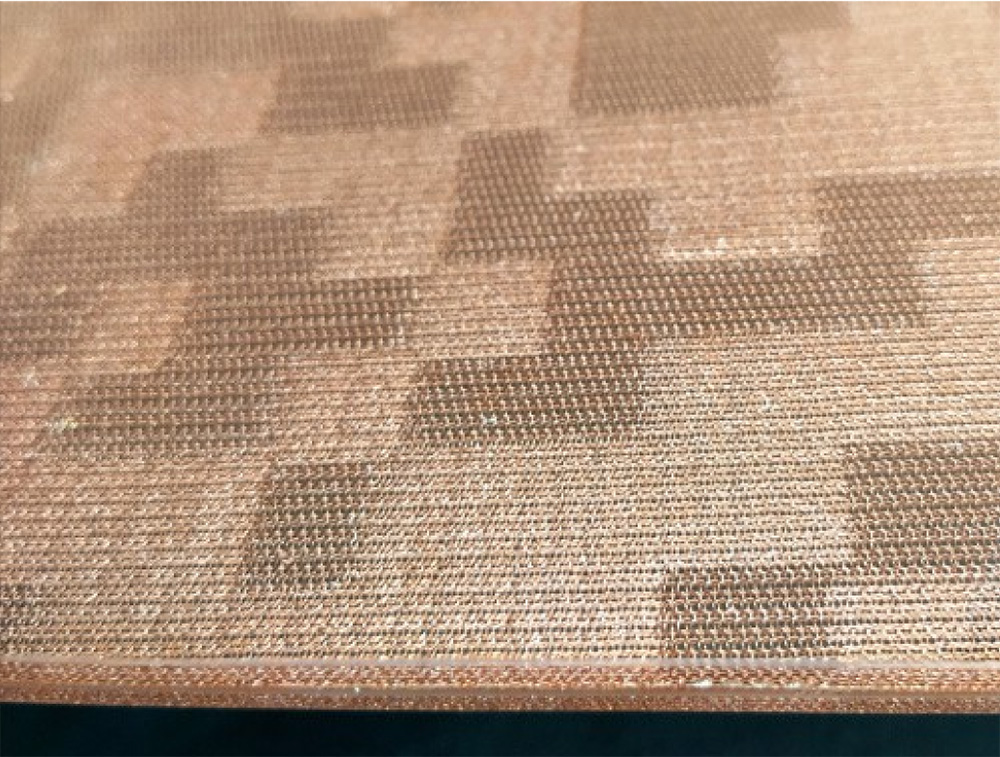 Metal Textiles by INNTEX creating sophisticated, modern and fascinating volumes of light

Several attempts have been made in modern days for exploiting such powerful features of metallic textiles in the field of clothing and fashion: playing with transparency, volumes and the intrinsic roughness of the material has now become an area of interest compared to shiny, glamourous dresses from the early '30s and, later, 2010s.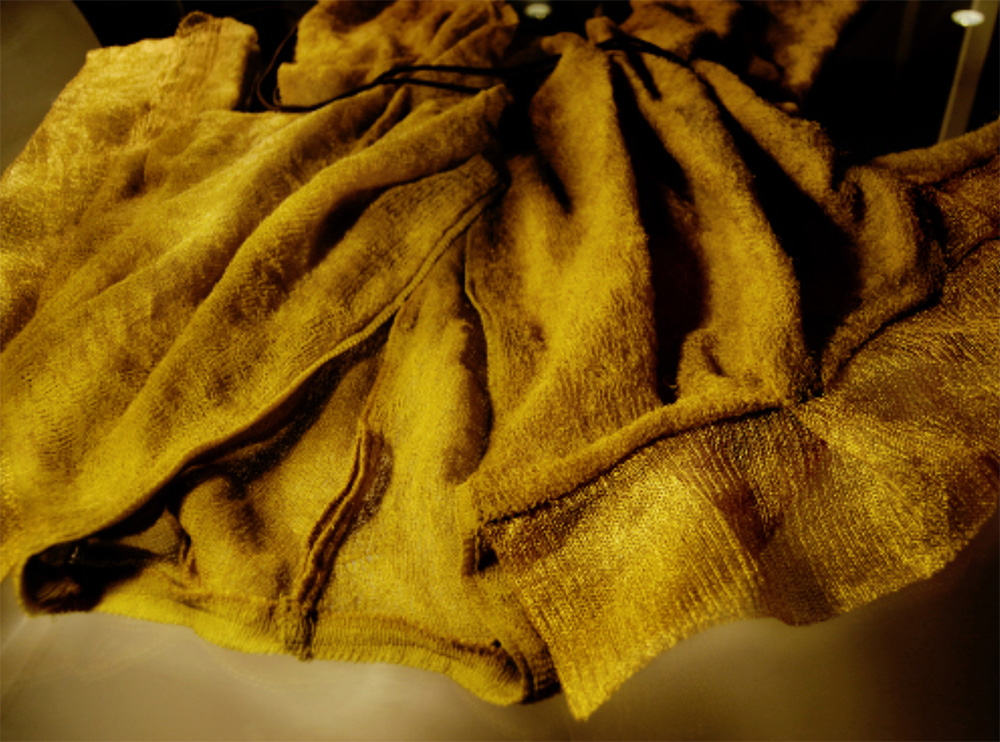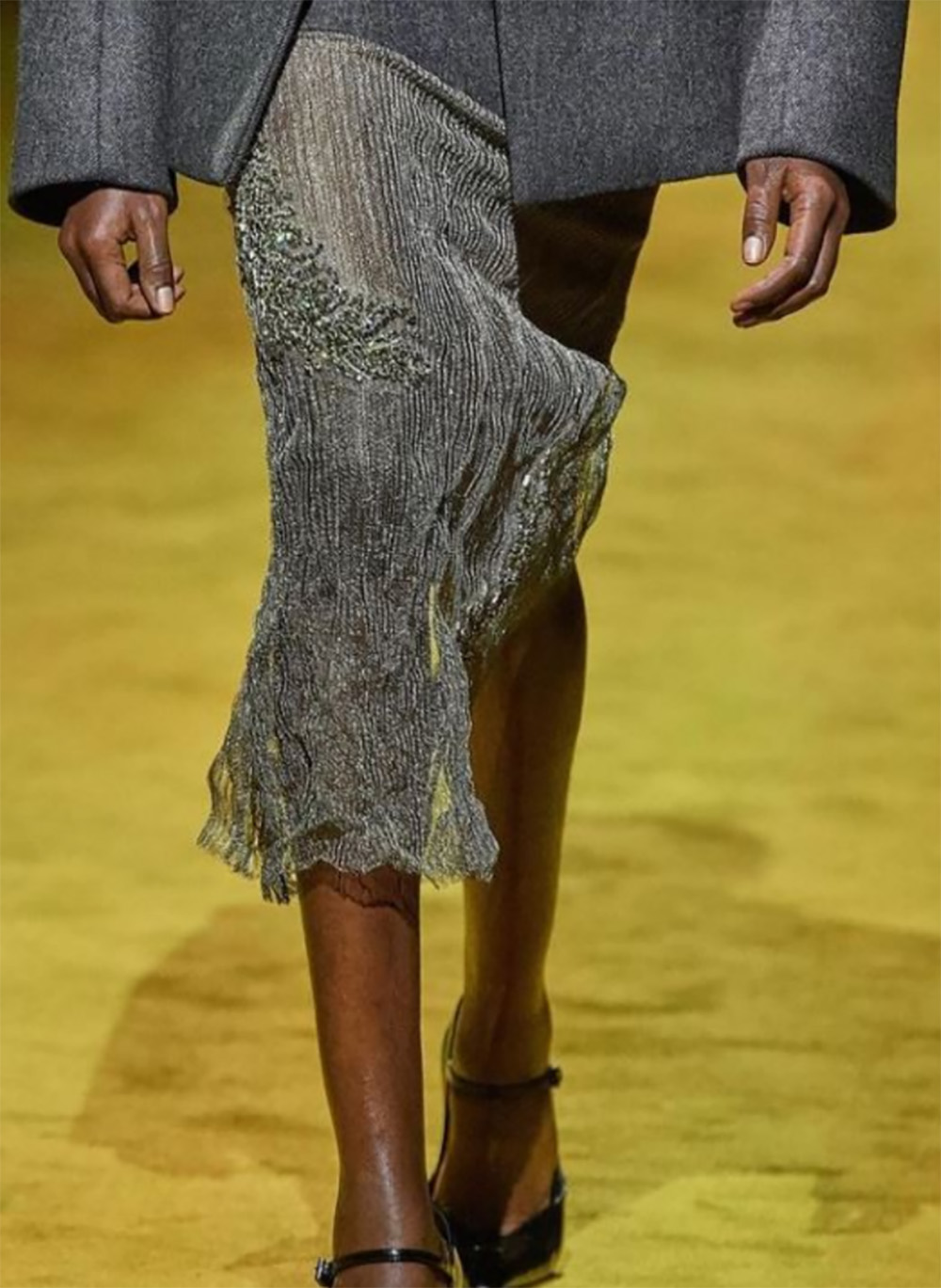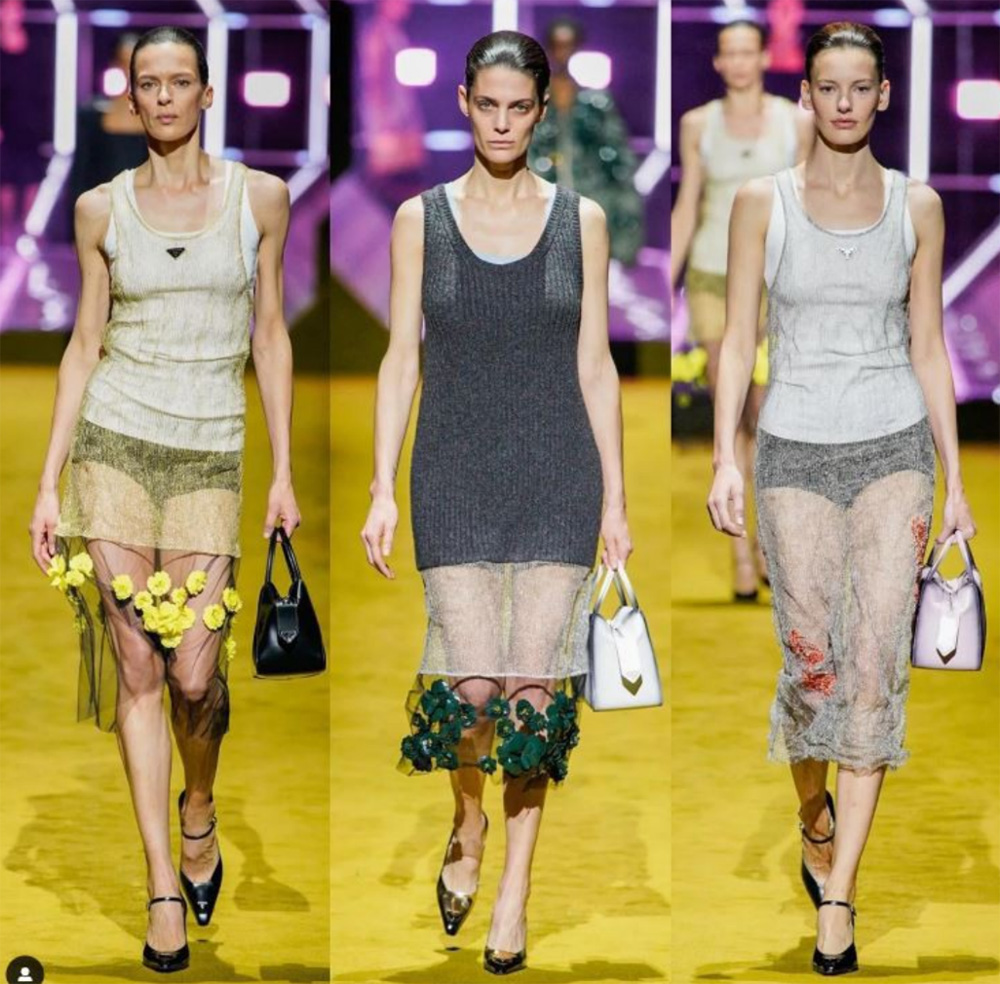 Examples of newest applications of metal textiles by INNTEX used by designers and maisons in the fashion industry

Metal Textiles by INNTEX have been showcased during the last Materially Innovation Day – Refined Beauty for Interiors. These events are designed to meet producers of innovative, performing, circular materials and potential users in search of new solutions for their projects.
Want to know more about Innovation Days? Contact us via mail or our social media.