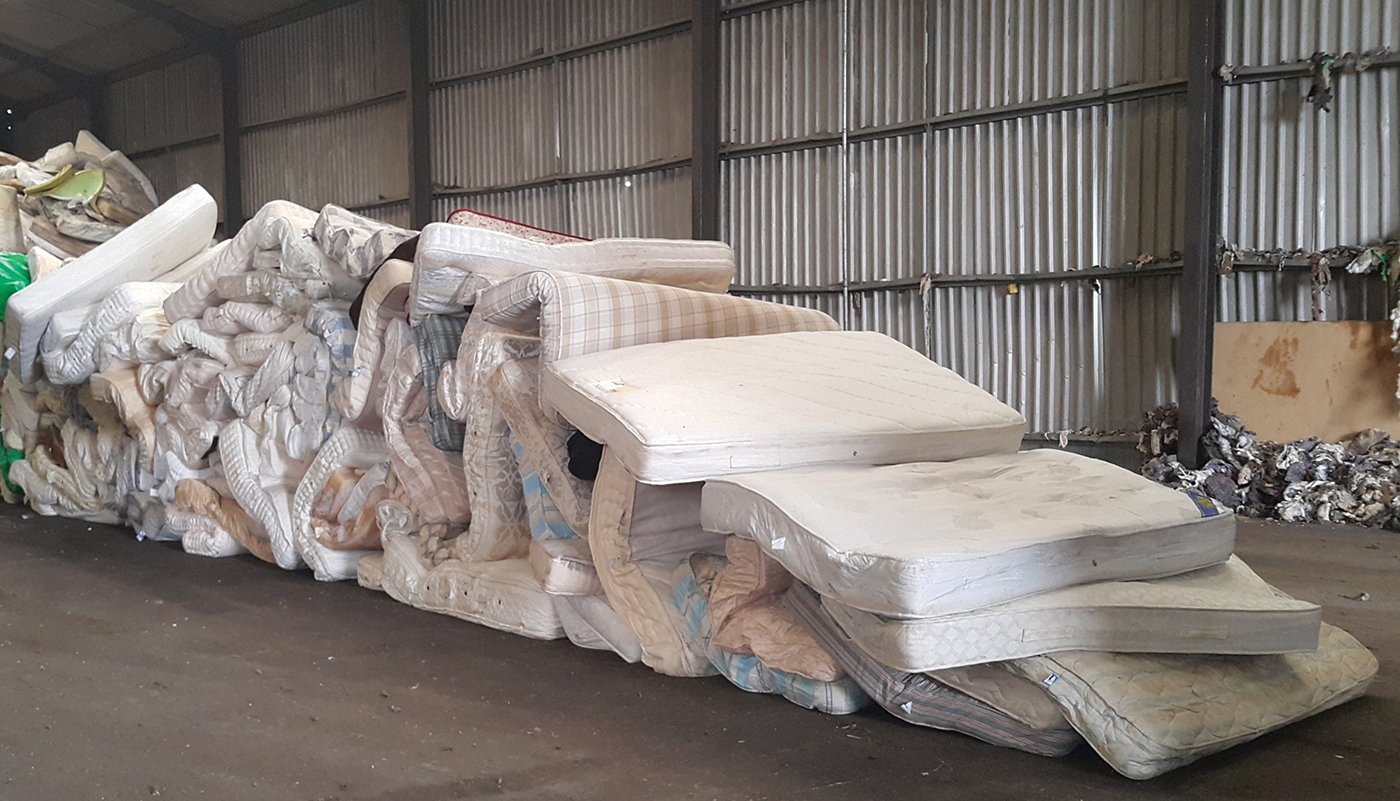 Open336: giving new breath to a post-industrial district
Regeneration of former industrial areas within the urban borders has represented for years a great challenge and unmissable opportunity for profound transformations allowing not only to reconnect different portions of the city, but also to restore neighborhoods livability.
The office building designed by Park Associati fits into the former Breda-Pirelli context within the Bicocca district north of Milan, bringing innovative aspects in the design while maintaining a deep connection to the history of the district, characterized by the presence of several plants once dedicated to heavy industrial activities.
The use of high-performance materials for the construction of the external coat, such as insulating glass wool and reddish fiber-reinforced cementitious sheets, recalling the traditional brickwork widespread in the surrounding buildings, make the entire building more efficient in terms of consumption, guaranteeing the requirements for the LEED Gold certification. Installation of large windows with high light transmittance and low thermal conductivity provides natural light.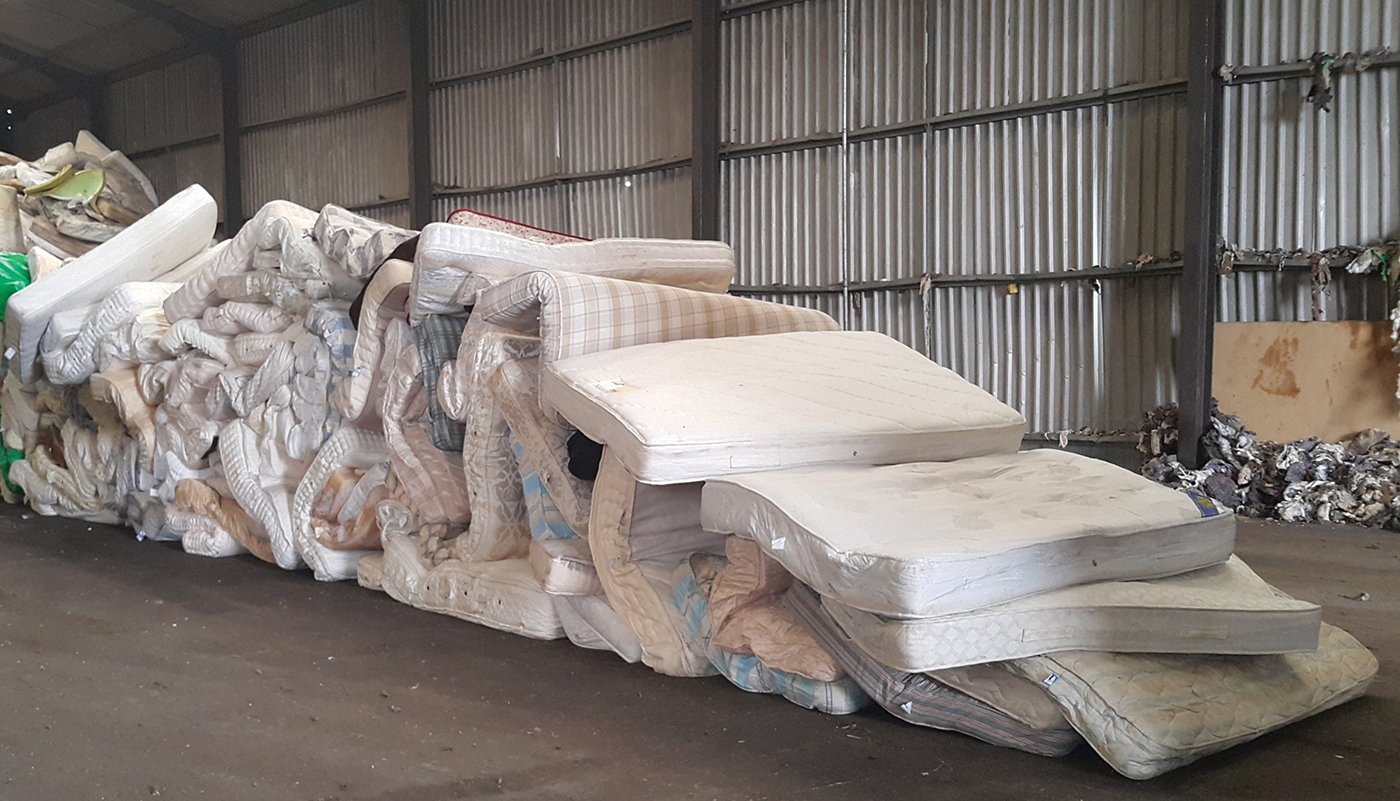 Photo Mondadori Portfolio/Marco Piraccini
Perhaps the most exclusive aspect of the entire project consists in the installation of an innovative filter system, called Eco2Air® and developed by Fervo Group. It is an air treatment system that allows the absorption of excess CO2 present in the atmosphere, while introducing clean air inside the building.
The filtering system also collects the fine dust from the air rich in carbonious graphite-like particulate, retaining it for potential uses like in the creation of new graphite-based objects such as tennis rackets and pencils.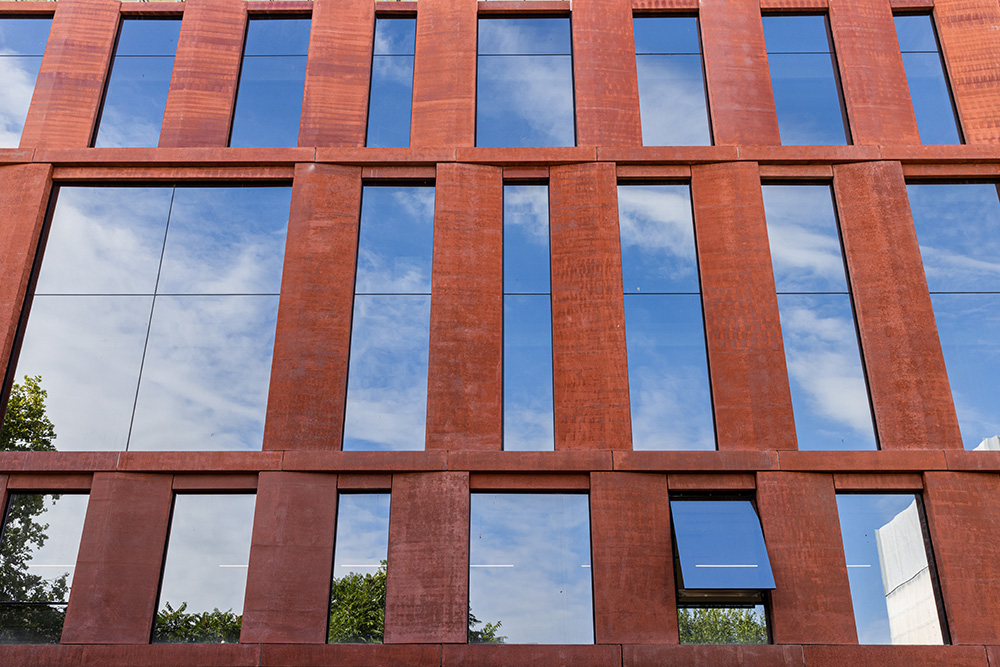 Photo Mondadori Portfolio/Marco Piraccini
The Eco2Air® air filtering system is not limited to purifying the air inside and outside the building and collecting CO2 so that it can be reused for other uses. In fact, all the elements that make up the air treatment system are connected to the FEAMS® platform (acronym for "Facility & Energy Asset Management System") which, thanks to the use of special sensors, verifies in real time the state of health of the building also in terms of energy consumption and environmental sustainability.
An additional tool and stimulus for the development of a "Net Carbon Zero" architecture.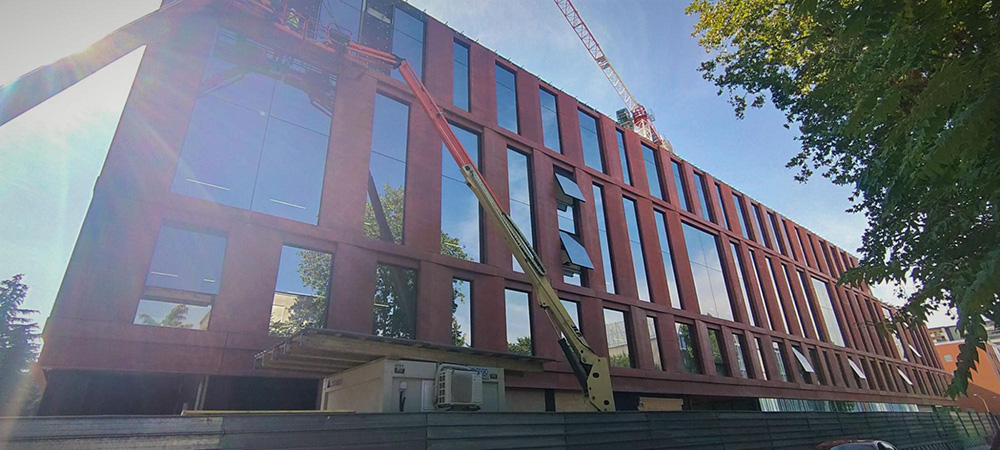 An additional tool and stimulus for the development of a "Net Carbon Zero" architecture.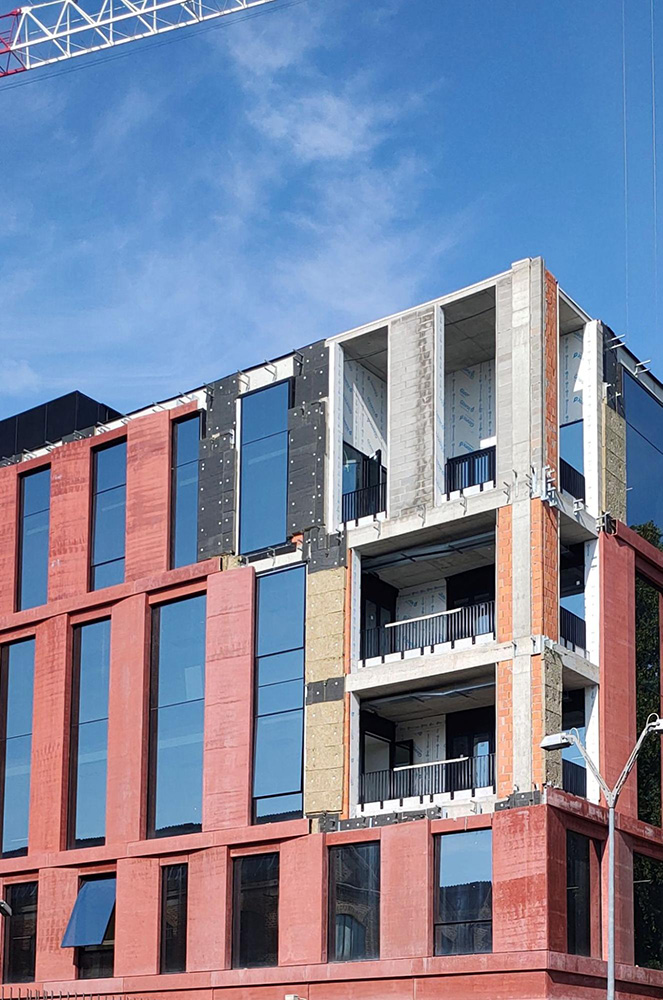 The realization of the thermal coat.