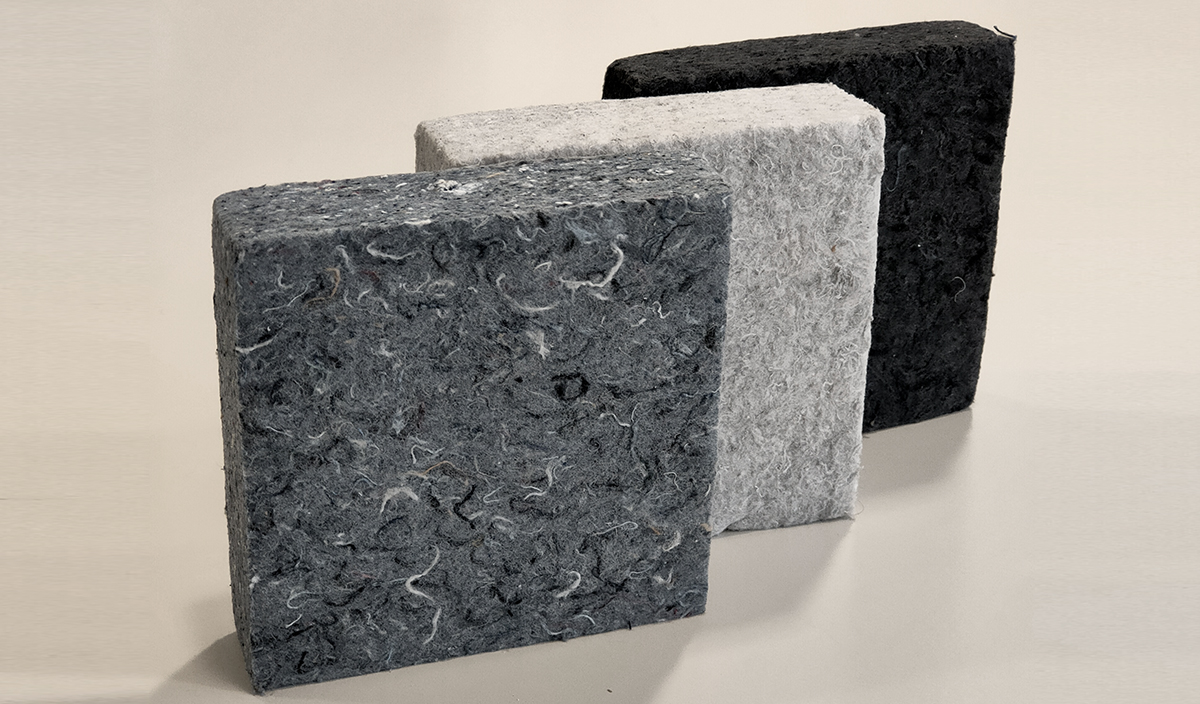 UPCYCLED FELT ACOUSTIC PANELS
Processing of scraps and waste from the textile industry had encountered difficulties in establishing an efficient recycling chain that could simultaneously satisfy the amounts of produced waste and the use of it in other areas. This happened regardless of the nature of the textile fiber, whether it was of natural (animal or vegetal) or synthetic.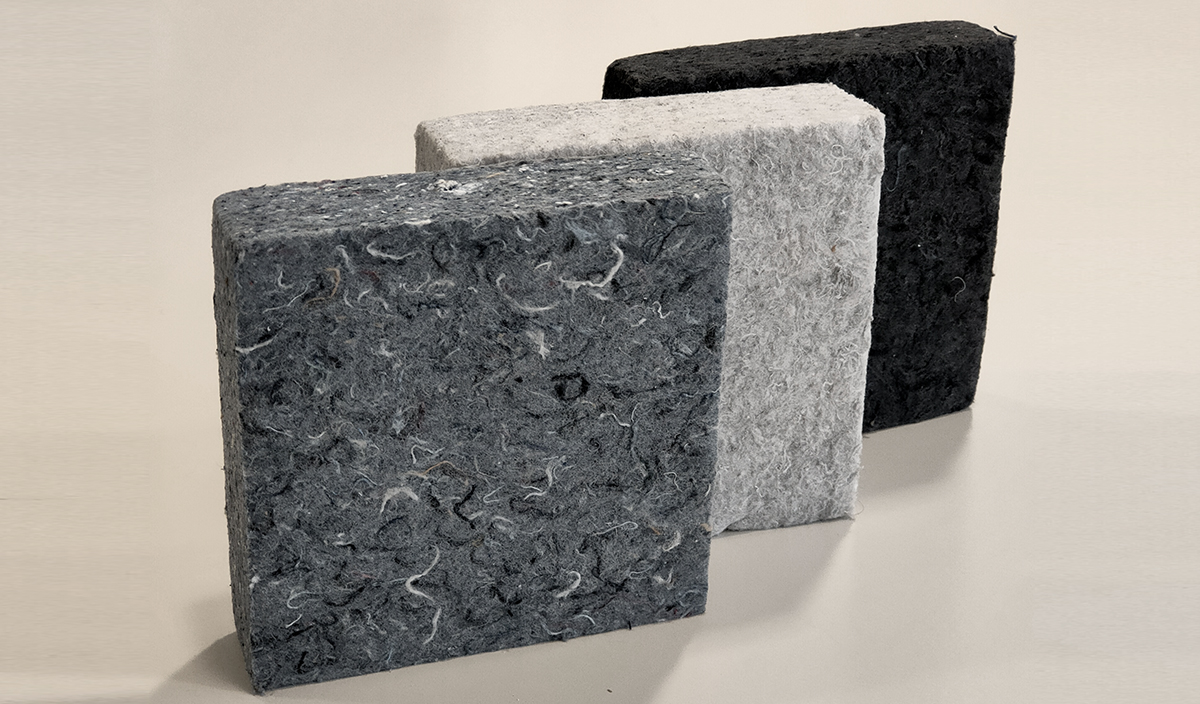 Recently, thanks to a renewed attention to the overall impact of the textile industry on the environment, starting from the dyeing and manufacturing processes, up to the management of the end of life of the product, people and companies started to see a potential there, where they previously saw garbage.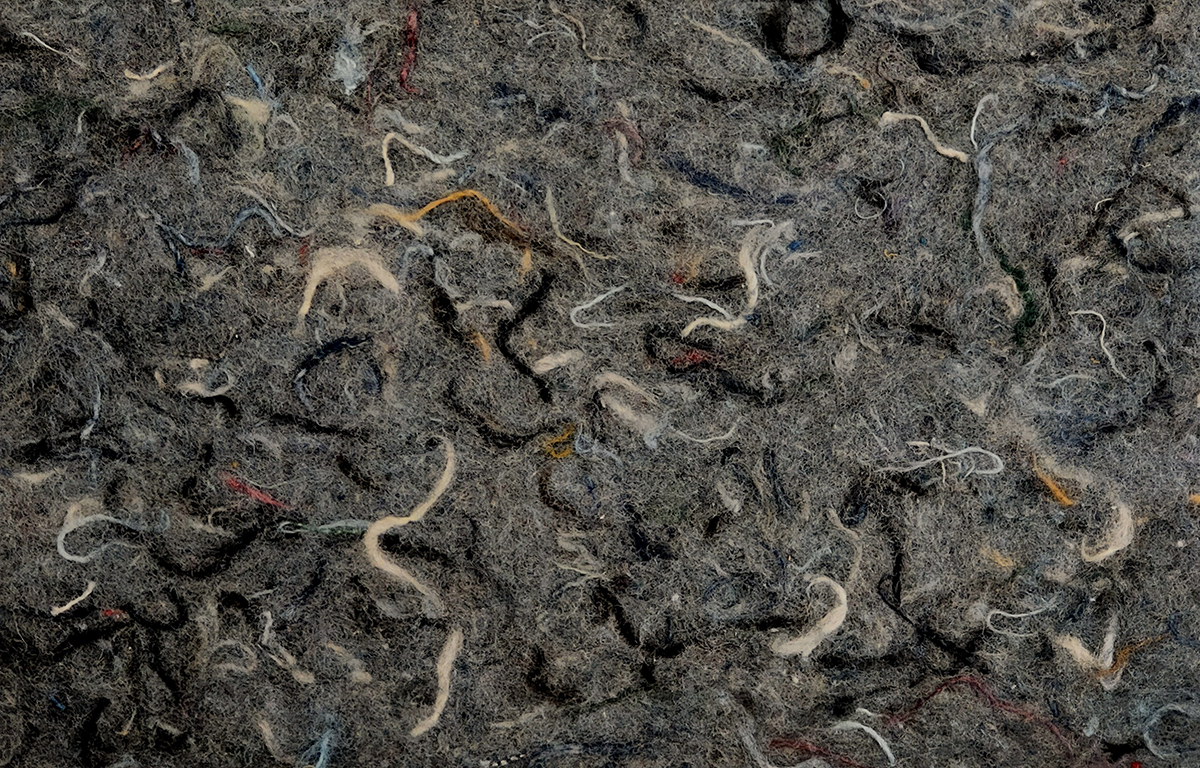 Various materials have been produced by recovering and processing waste from this industry, and one of the sectors where they've been most successful is that of buildings and interior design.
An example of this application are the sound-absorbing acoustic panels, made with 100% traceable post-production textile waste. In this case the material is based on the recovery of polyester-based synthetic fibers, which otherwise would have undergone incineration processes.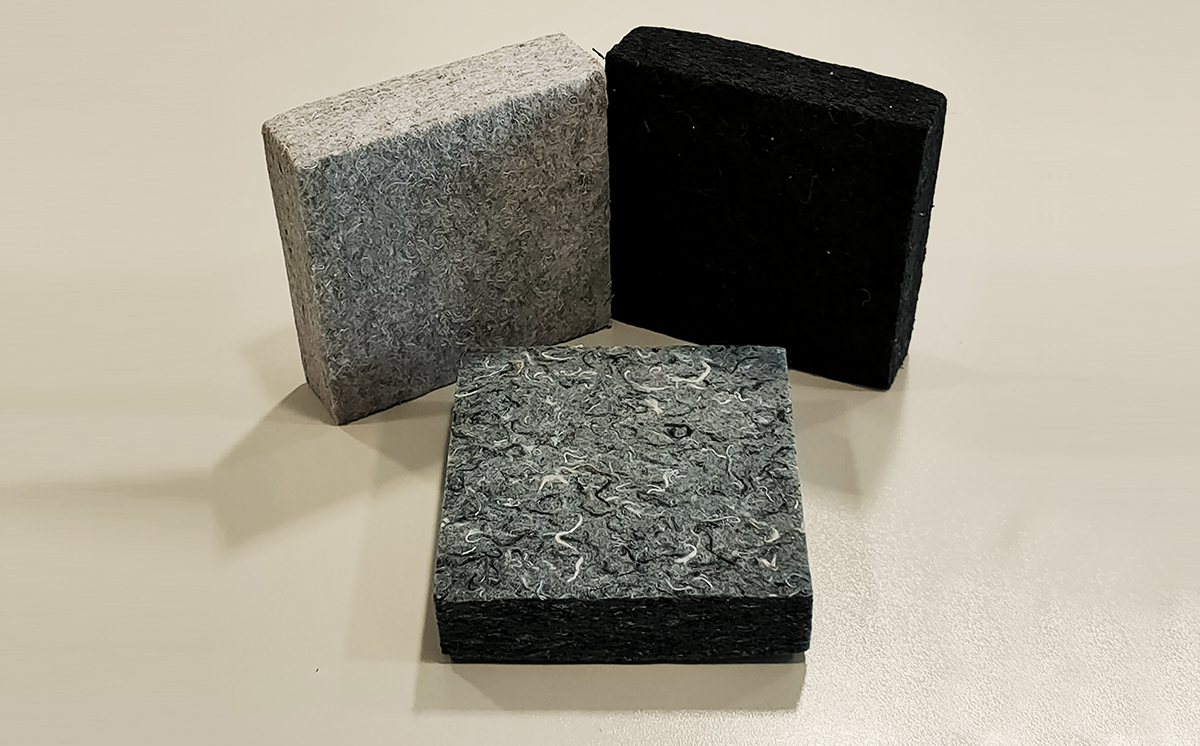 The fibers collected and recovered from different sources are combined with a low-melting polyester fiber which gives the upcycled panel the final structure as well as the required performance.
In addition, the production of panels in standardized dimensions and the use of simple geometries minimizes the unnecessary production of additional hardware pieces.
Diversity in sourcing creates a natural variety in the available colour schemes of the final product, and represents a perfect reflection of the material's diverse origins.