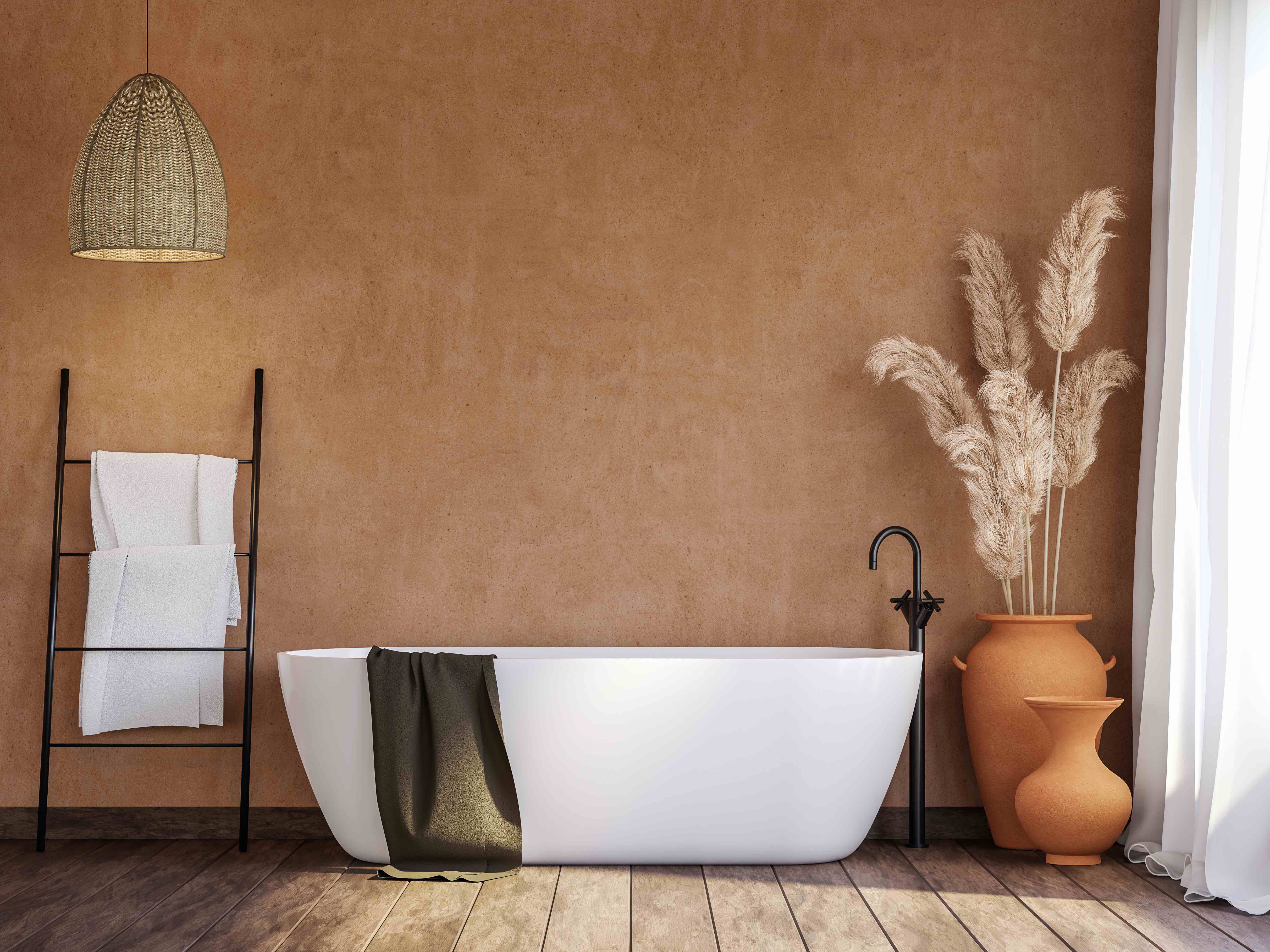 Interior Decor: mineral finishes
Image courtesy of Novacolor
In the field of interior design.mineral coatings have always been part of our tradition, since ancient times when they represented an aesthetic and functional solution for the decoration of buildings and palaces, of which we still have evidence today.
Just think of the times of ancient Rome, and even earlier to tell the truth, when cocciopesto, clay, hydraulic lime and pozzoloanic lime were commonly used in architecture to convey a sense of solemnity and beauty to the spaces decorated with these materials.
Perhaps due to this historical connection, perhaps due to the aesthetic features of the material and its  processing methods, allowing people to transform surfaces from porous and irregular to flat and silky, but maybe  also due to the capability of maintaining the healthiness of interiors, mineral coatings are still representing  an optimal solution for this kind of application.
An example are the new lines of mineral finishes presented by Novacolor, from the CalceCruda series, a mixture of Italian lime and clays, to the plasters of the Teodorico and Marmorino series, lime-based and providing a satin and opaque effect. In addition to being evidence of tradition, the special new formulation of the primer used makes it totally free from the presence of biocides, formaldehyde, volatile organic compounds, testifying Novacolor's commitment and approach to sustainability.
Nowadays we cannot limit ourselves only to thin wall finishes, since new mineral-based solutions have been introduced on the market for the cladding of walls and interior surfaces.
Image courtesy of Fitwall by Krion
The new Fitwall® panels by Krion Porcelanosa are an example of this,suitable for application on walls, ceilings and furniture's and furnishings' surfaces. Thanks to the manufacturing process, these panels are not porous and therefore very easy to maintain and clean.
At the same time the very nature of this material has made it possible to obtain the BPA Free, Reach, Class A + Label, HPD and SCS Recycled certifications.
Ultimately, the Krion-based Fitwall® panels are made of a material that bets on a more sustainable production process that respects our environment together with our health.