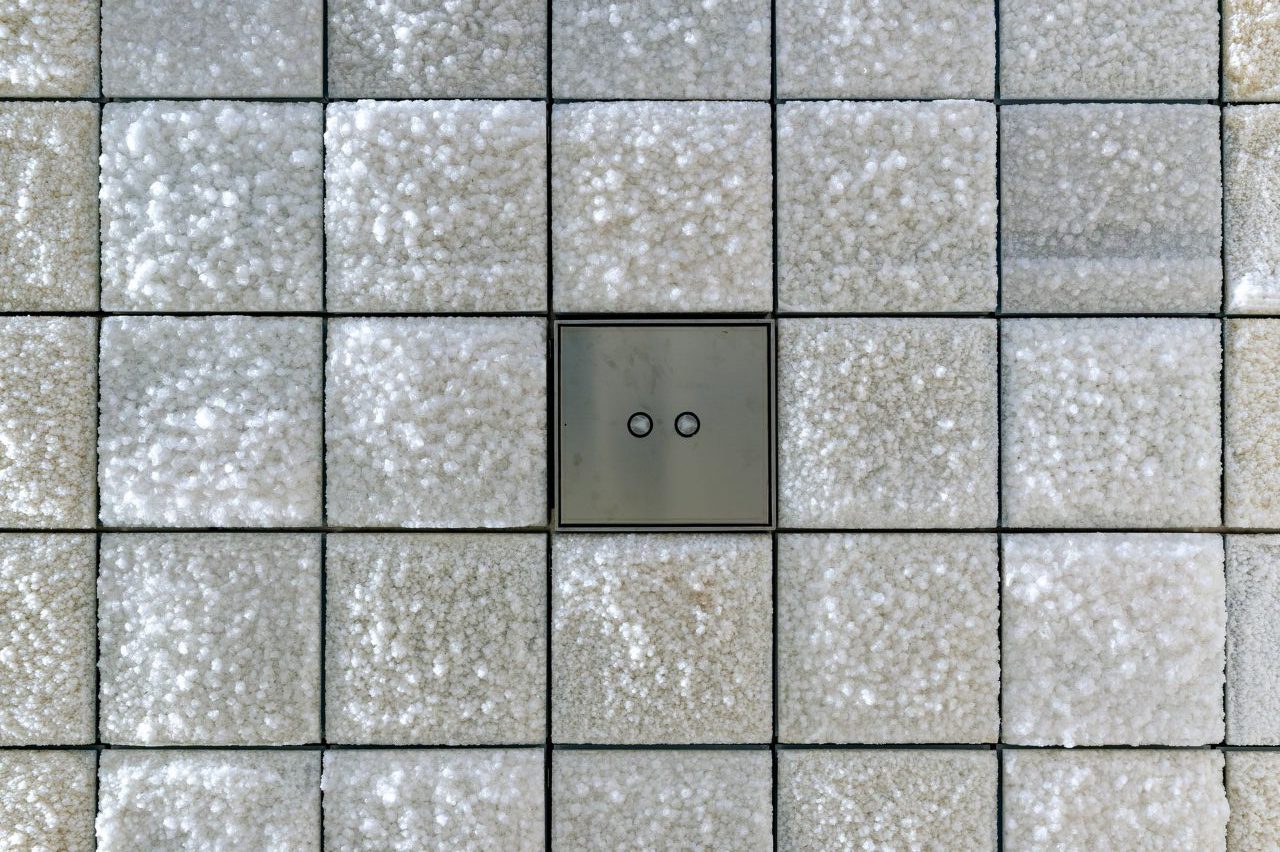 Salt: the material of the future according to Atelier Luma
Drawing on the Salins du Midi, a historic salt extraction plant obtained from underground springs, Henna Burney and Kalijn Sibbel, material designers at Atelier Luma, developed the "Wall of Salt" project, consisting of over 4,000 square Camargue salt-based panels, which cover the walls of the elevator lobbies of nine of the twelve floors of the LUMA Arles Tower campus designed by Frank Gehry.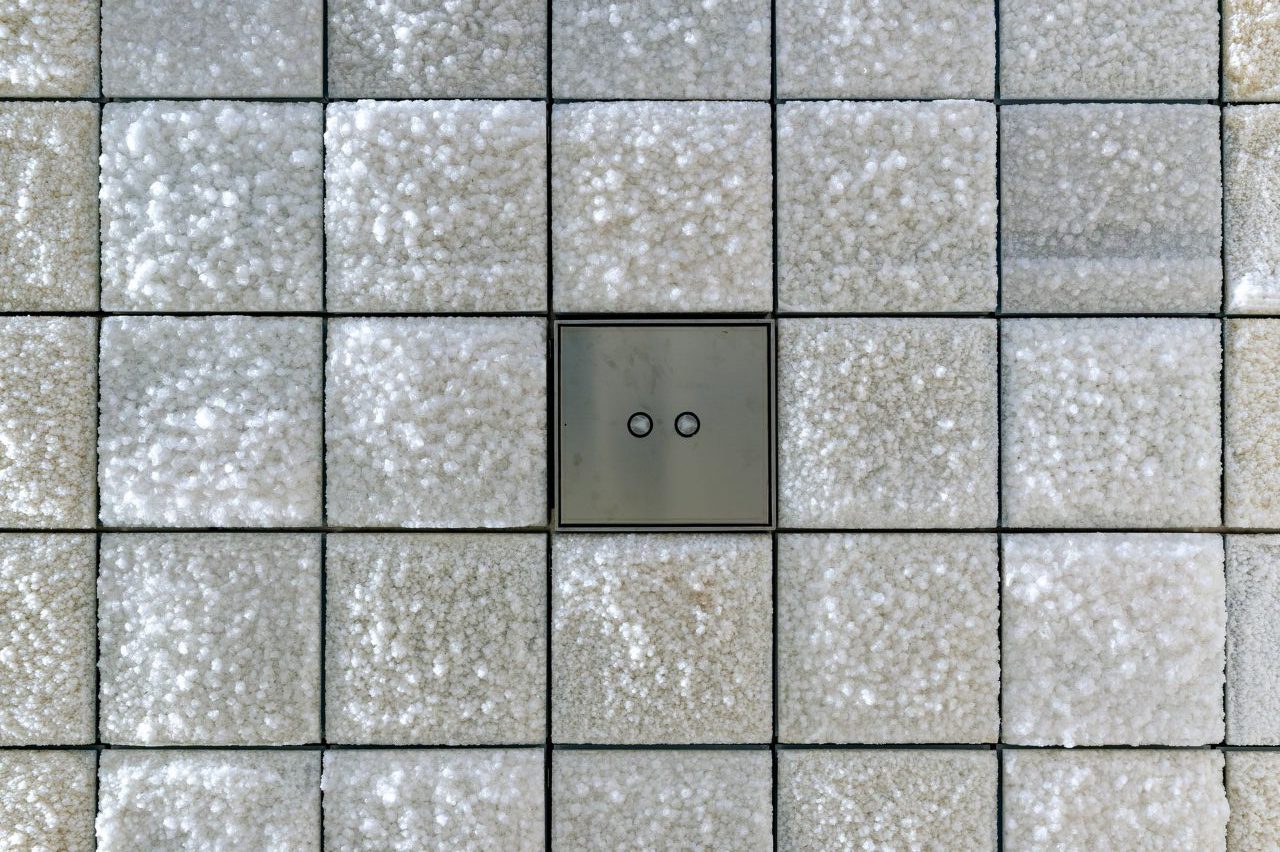 Image curtesy of Atelier Luma
The salt marshes are located in the town of Salin-de-Giraud in the Camargue, a region whose economy in the 1950s was based on the production of substances, such as soda and sodium carbonate. Since nowadays its use is reduced compared to the past, salt can be considered an abundant material, of which Atelier LUMA has explored the physical and aesthetic attributes in a four-year project focused on the Camargue salt pans, based on the study of the natural salt crystallization that occurs there with the aim of developing new materials and bringing the salt industry towards innovative applications in fields such as design and architecture.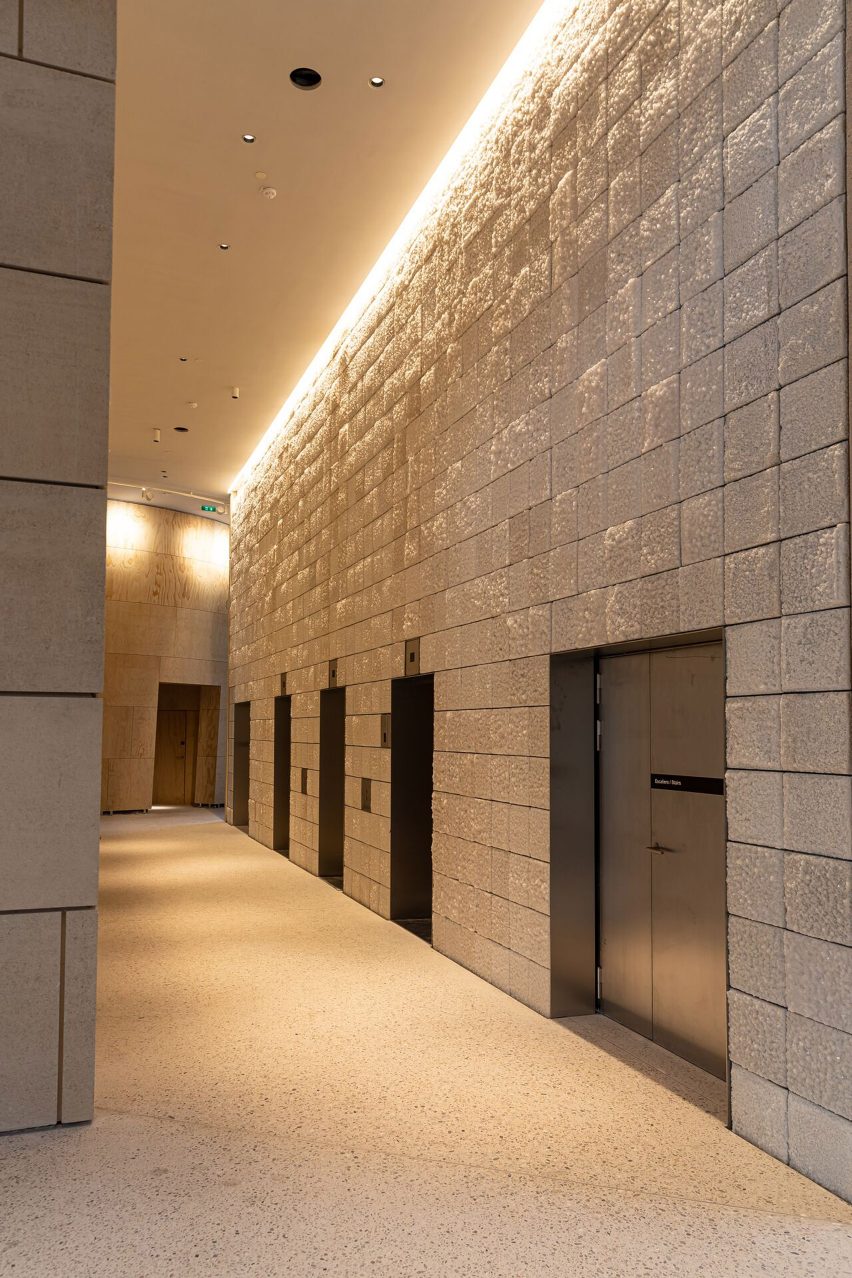 Image curtesy of Atelier Luma
The setting up of a special crystallization plant directly inside the salt pans allowed Sibbel and Burney to create the panels using metal mesh structures submerged under water, on whose surface the formation of salt crystals takes place naturally. This natural crystallization process is based solely on the sun and wind and takes about two weeks. The resulting panels have crystal sizes and colors determined by weather conditions and feature a glass-like quality and natural fire resistance characteristics.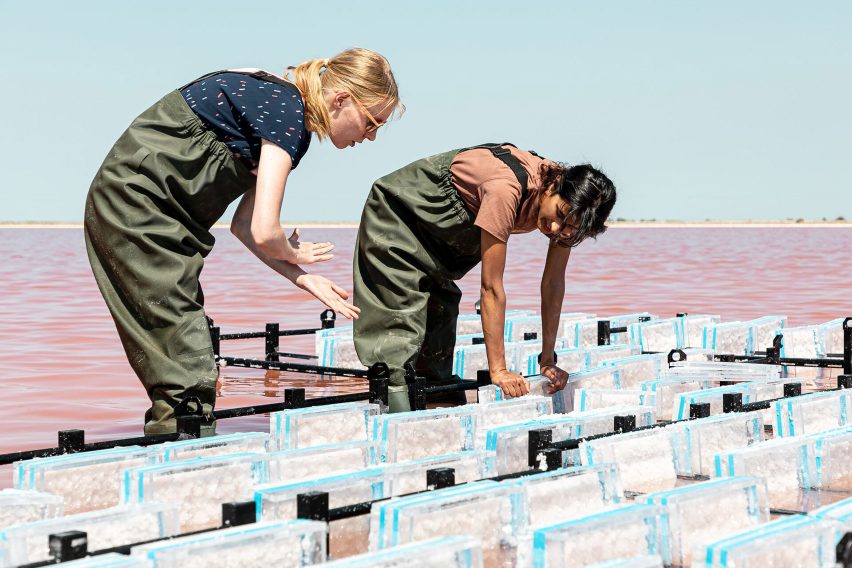 Image curtesy of Atelier Luma. Photo Adrian Deweerdt.
Since salt is not a material commonly used in public buildings, Atelier Luma has entrusted the suitability checks to CSTB (Center Scientifique et Technique du Bâtiment, Scientific and Technical Center for Building), which has certified the panels, allowing their use inside the tower.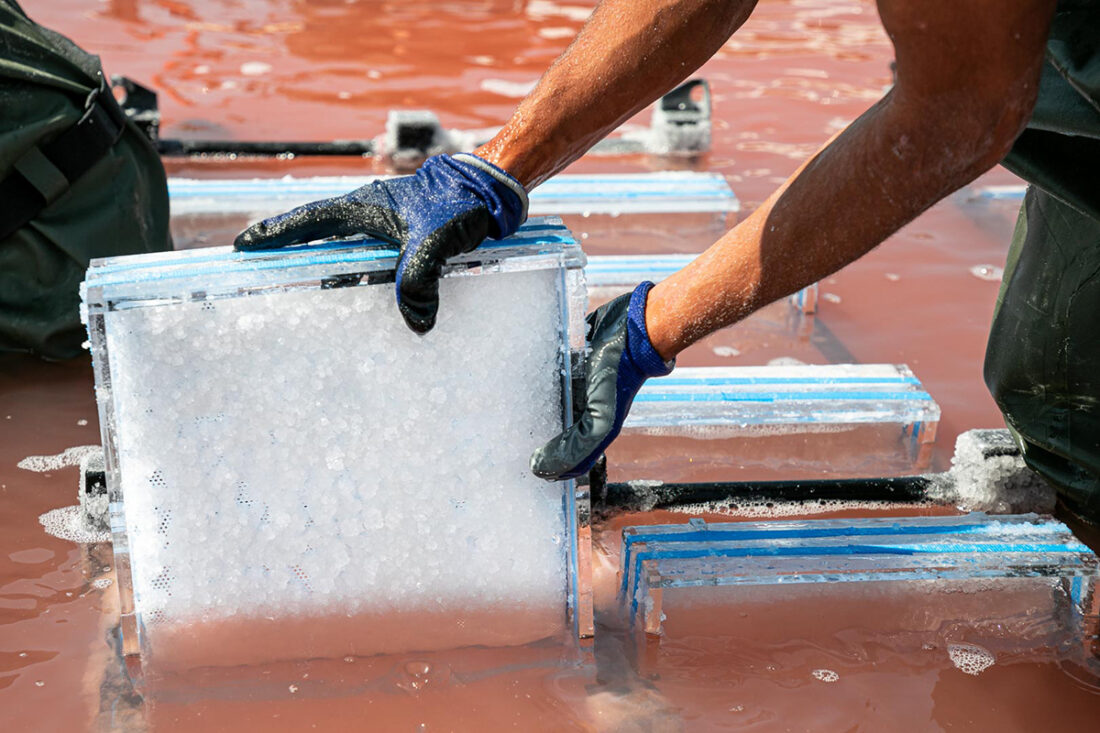 Image curtesy of Atelier Luma.

Atelier Luma is also experimenting with different techniques to transform the salt at the plant through the use of molding, pressing, heating and thermocompression to create three-dimensional prototypes, and furthermore exploiting the Crystallization Plant to study uses of salt for low environmental impact energy production and light diffusion.
The developers explained that the project "is also a way to demonstrate that materials can also be grown, and that perhaps not all aspects of their production need to be fully controlled."