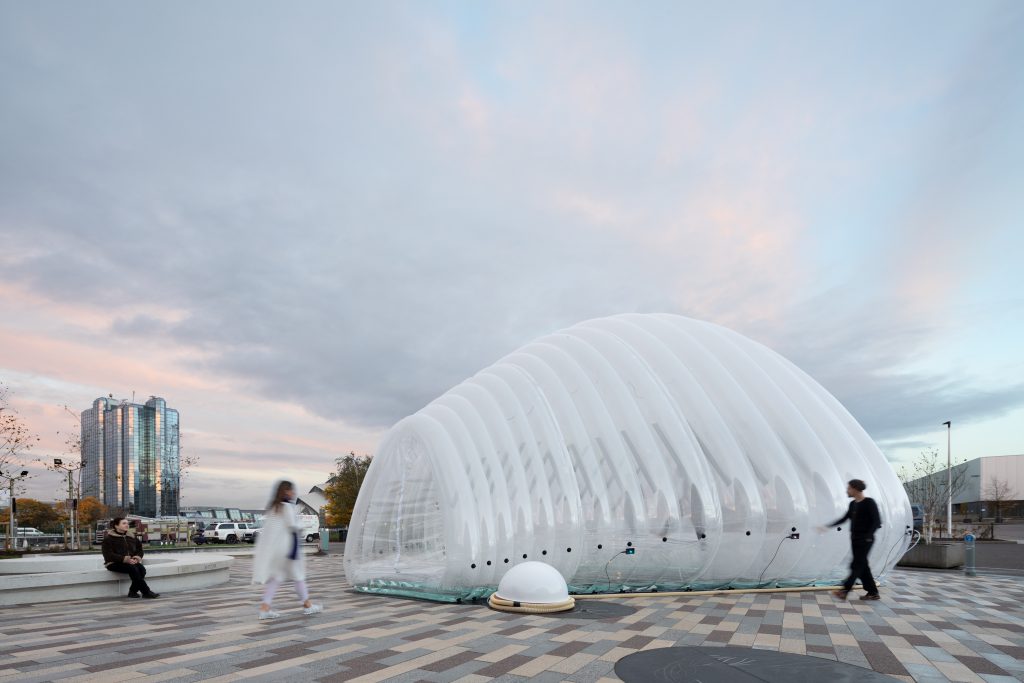 AirBubble air-purifying eco-machine, the bio-digital, algae-powered eco-pavilion that purifies the air
ecoLogicStudio, the London-based architecture studio led by Claudia Pasquero and Marco Poletto, has designed AirBubble air-purifying eco-machine, a futuristic transparent pavilion defined a bio-digital project whose intent is demonstrating how the advanced integration of biotechnology in the built environment can lead to a new generation of living architectures.
The project is the successor to Air Bubble biotechnological playground, the first biotechnological playground in the world integrating air-purifying algae. Being one of the most polluted cities in Europe, Poland's Warsaw was chosen as the place to experiment with the activation of this special project developed in collaboration with Otrivin®.
Set in Scotland in Glasgow, the new pavilion uses the Photo Synthetica advanced integration technology of photosynthesis in the built environment and can serve as both a leisure place and a classroom that can host lectures and conferences
Image curtesy of ecoLogicStudio
It consists of 99% air, water and living photosynthetic cultures of Chlorella, an unicellular green algae, that purify the air inside it from 85% of urban pollutants: a constant flow of air circulation absorbs the six main pollutants fine particulate PM2.5 and PM10, ground level Ozone (O3), Nitrogen Dioxide (NO2), Sulphur Dioxide (SO2) and Carbon Monoxide (CO).
Through its 24 photobioreactors (12 per side), this system acts as a bio-digital organism based on a new type of symbiosis – the more people playing inside it, the cleaner the air becomes – and is able to absorb 97% of the nitrogen and 75% of the particulate matter in the air. It contains 6,000 liters of water supporting 200 liters of living chlorella crops that filter 100 liters of polluted urban air every minute. The air and water pressures are contained by a TPU membrane with a thickness of only 0.5 mm, which occupies only 1% by volume and 5% by weight of the overall structure, whose overall strength is made possible by its three-dimensional cellular organization.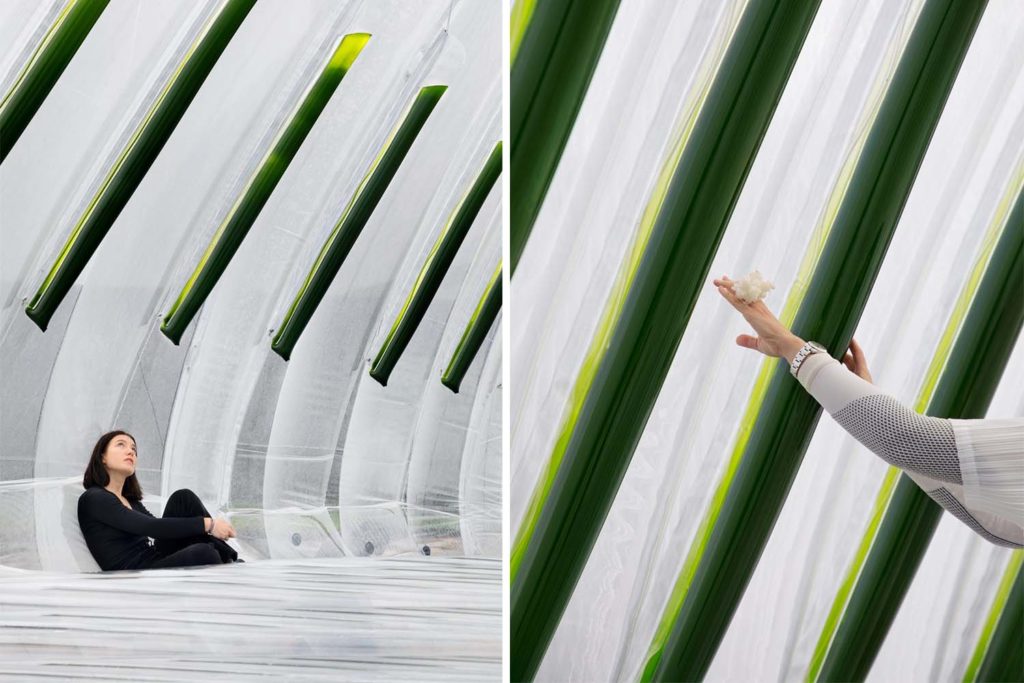 Image curtesy of ecoLogicStudio – ©NAARO
The name of the practice, whose stylistic and content code is the attribution of a high aesthetic value to ecological innovation, is taken from the collection of essays and conferences Steps to an Ecology of Mind by Gregory Bateson, in which the author writes about ecology as the interconnection of various human and non-human systems through languages ​​that are both logical and metalogical, i.e. what the founders claim to do with material or visual languages, such as design and art can be.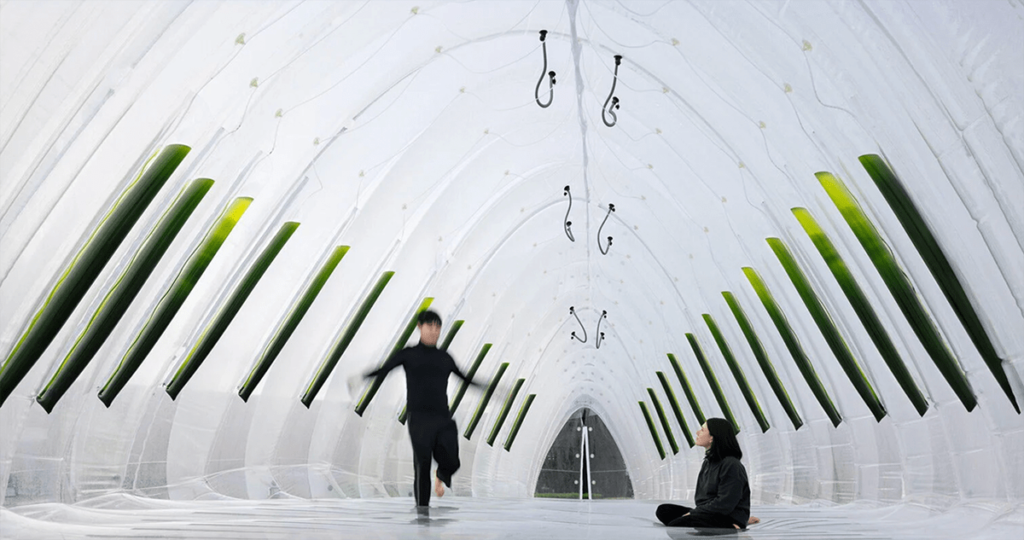 Image curtesy of ecoLogicStudio – ©NAARO