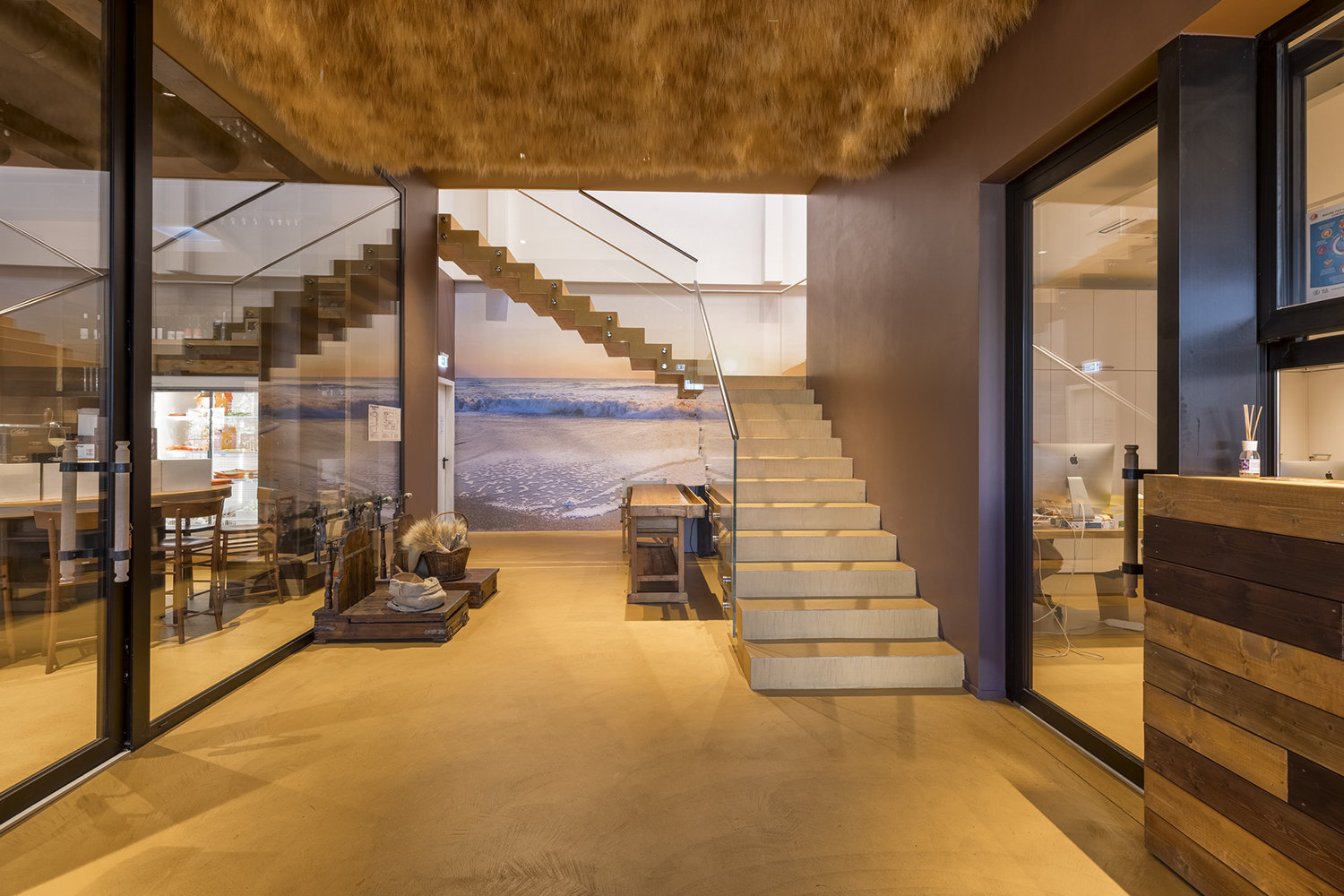 Oleomalta®, the continuous surface that purifies
Oleomalta®: the novelty among Oltremateria® ecological continuous surfaces.
It is the result of extensive studies and in-depth research by our laboratories.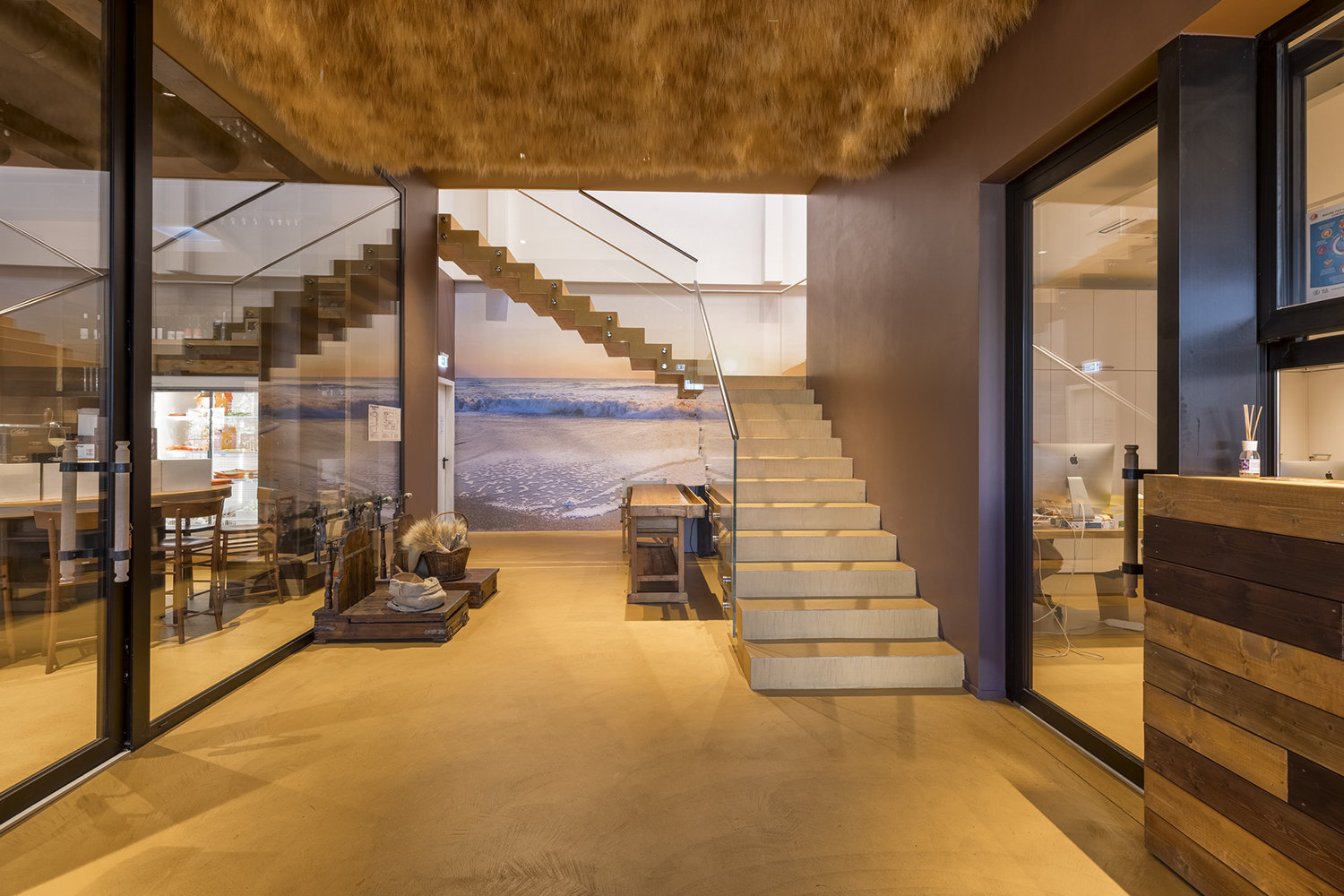 Photo by: Riccione Piadina e Oltremateria
It is the first surface in the world to be based on sunflower oil, giving new properties to all surfaces.
Oleomalta® creates a barrier against the proliferation of bacteria and viruses on all surfaces where it is applied.
It also performs a purifying action by removing particles of smog, viruses, bacteria, spores, molds … present in the air.
Oleomalta® is applicable to floors, walls and furnishing accessories.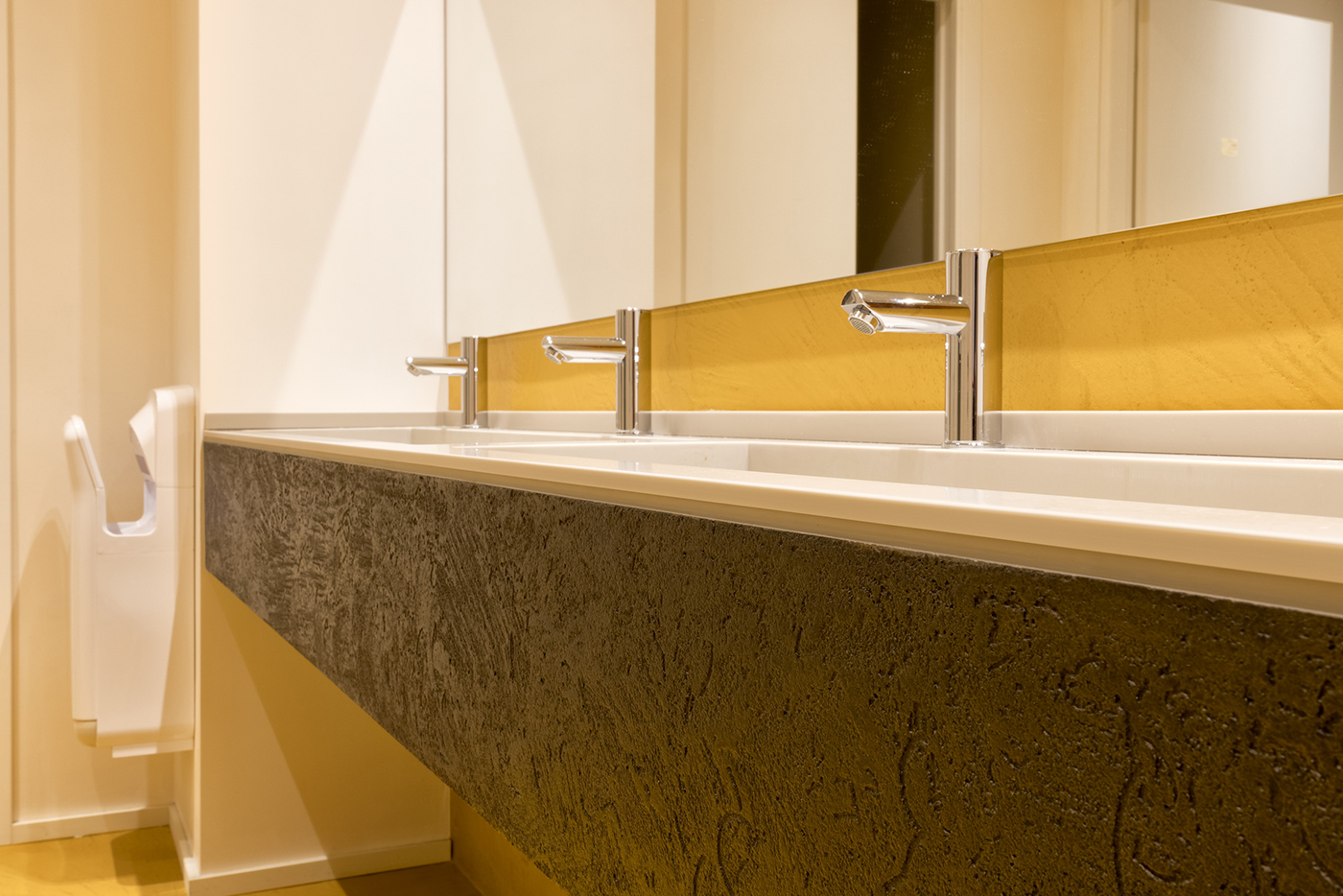 Photo by: Riccione Piadina e Oltremateria
Protects environments, fights unwanted odors, refreshes all spaces like a large tree does.
These properties have made it the object of interest of the major European juries.
It was recently awarded the German Design Award, the prize that promotes design as an economic and cultural factor, as an "Innovative Material".
Finally, it is news these days that Oleomalta® has been included in the ADI Design Index 2021 as the best product 2021 for the Design of materials and technological systems and for environmental sustainability.
If you want to experience nature, choose Oleomalta®.