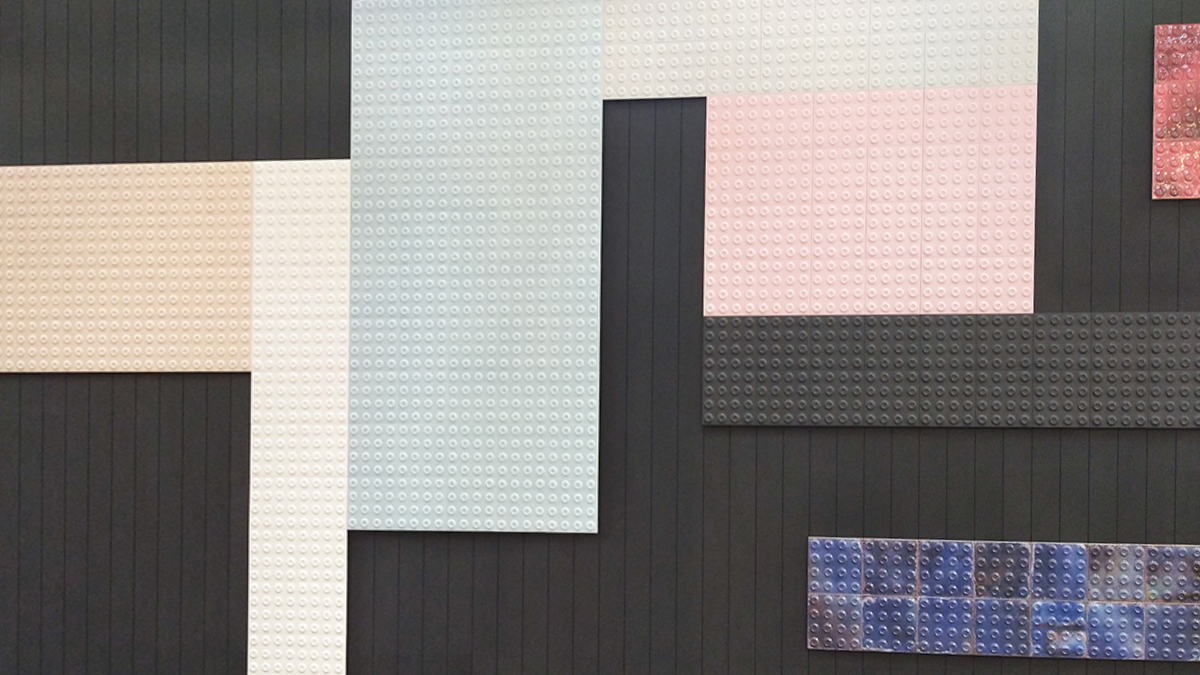 Modular color, XXL formats and textures: the new trends from the world of ceramics
September marked the restart of international trade fairs, one of the sectors that has suffered most from the restrictions imposed by the pandemic. In Bologna, over 600 exhibitors from 26 countries participated to the 2021 edition of Cersaie, the International Exhibition of Ceramic tile and Bathroom furnishings, one of Italy's sectors of excellence.
Modular colour
The new collections offer refined pastel colours, ideal to be used pure, like flat backgrounds, but also capable of elegantly combining with a variety of styles and places, as well as bright colours, chosen for modular elements with 3D surfaces and geometric shapes, which are perfect for playfully composing colourful and lively ensembles, which give the rooms a cheerful connotation.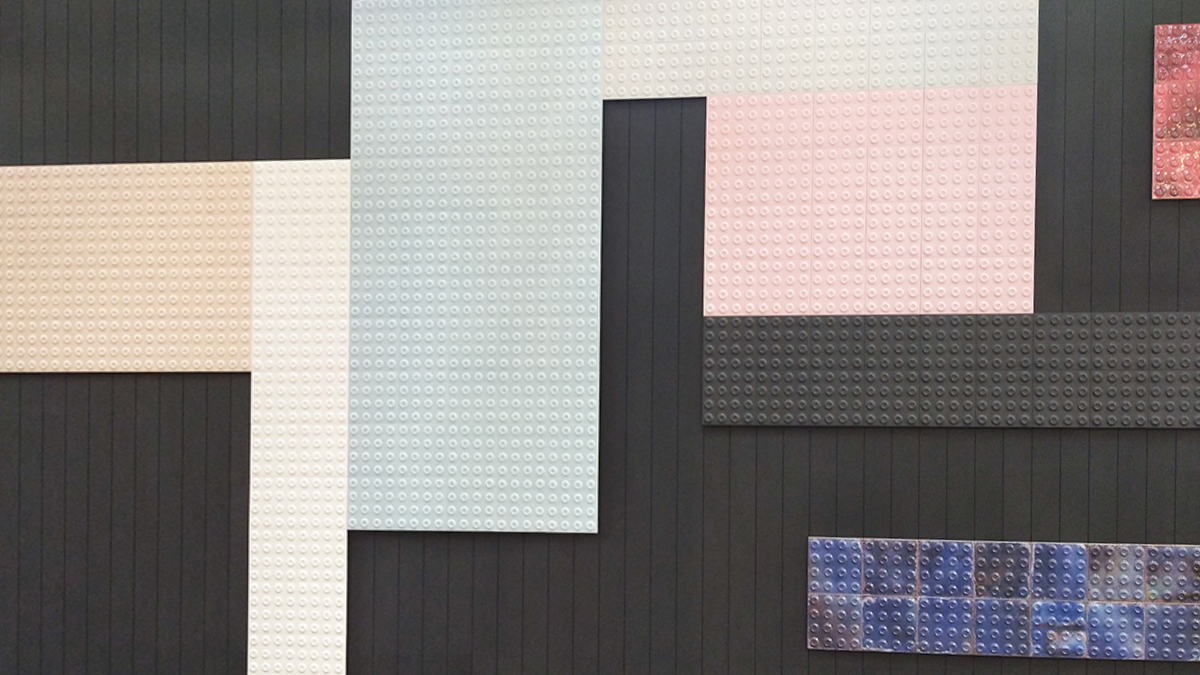 XL and XXL formats
With a preference for figurative prints and sober and discreet, or boldly coloured marble veins, XL and XXL formats enhance the motifs chosen to decorate porcelain stoneware slabs, as well as glass surfaces, facilitating the creation of seamless effects. Ceramic aims to totally conquer spaces with tiles for vertical applications of large formats to be combined with those intended for floors and designed to cover walls in environments such as living rooms, bedrooms, halls and corridors of residential interiors and spaces open to the public through continuous surfaces and formal languages ​​originally typical of other coatings.

Attribution of realistic effects and textures
Stoneware reproduces the characterizing effects of materials such as concrete, bricks or wood, but also natural stones and precious marbles, and even frescoes and wallpapers, reproposing not only their appearance, but also their sensorial qualities, resulting impressively similar in terms of touch and temperature. Furthermore, glass is inspired by metal alloys or faithfully replicates the appearance of marble slabs, concrete looks like oxidized metal, wallpaper – made perfectly waterproof – behaves like ceramic, solid surfaces take on the appearance of natural materials like intertwined leaves or solidified sand.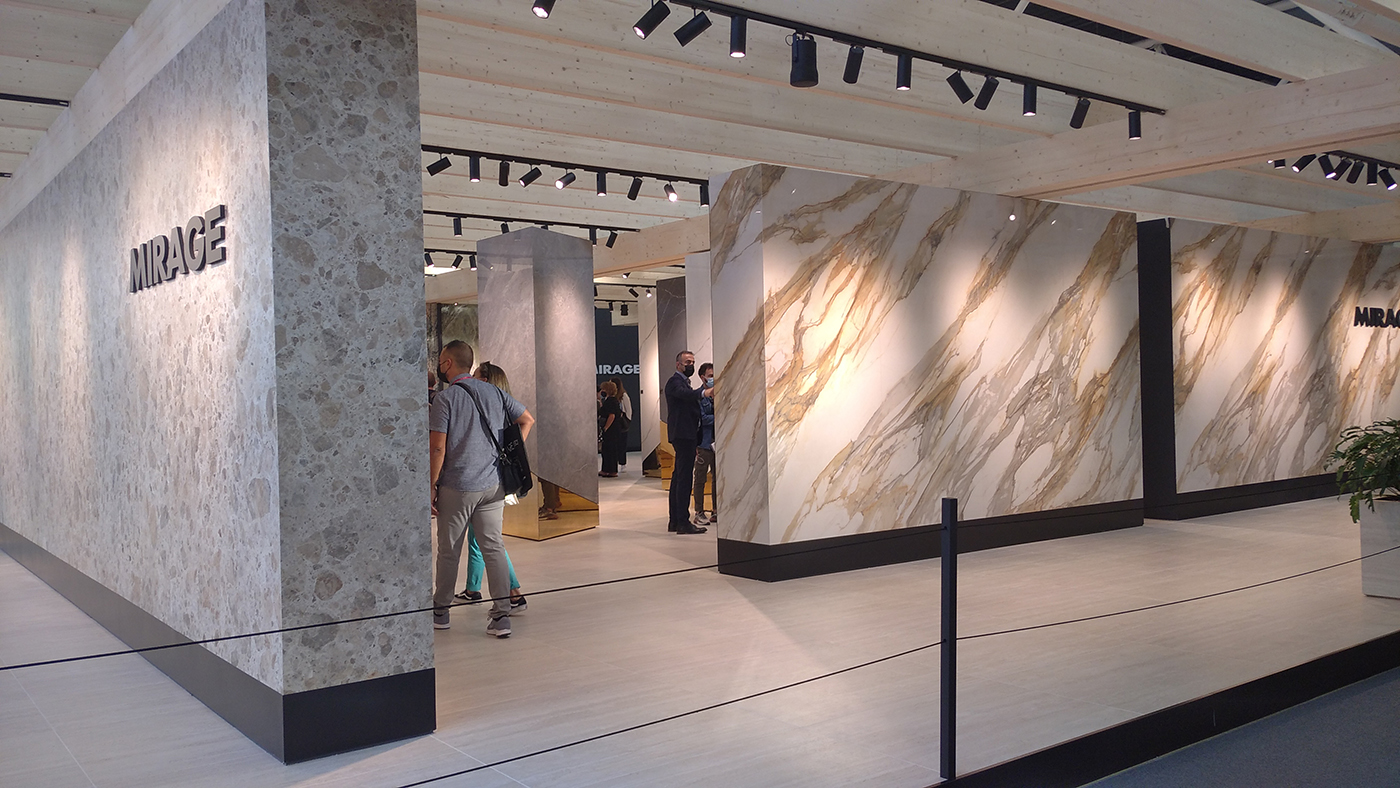 Safety and environmental impact
The ceramic industry pays special attention to safety and sustainability, as proven by the variety of antibacterial surfaces that are functionalized with patented additives or surface treatments and the offer of tiles including recycled content and made with manufacturing processes with reduced environmental impact, which lower energy and water consumption, showcased at Cersaie 2021.