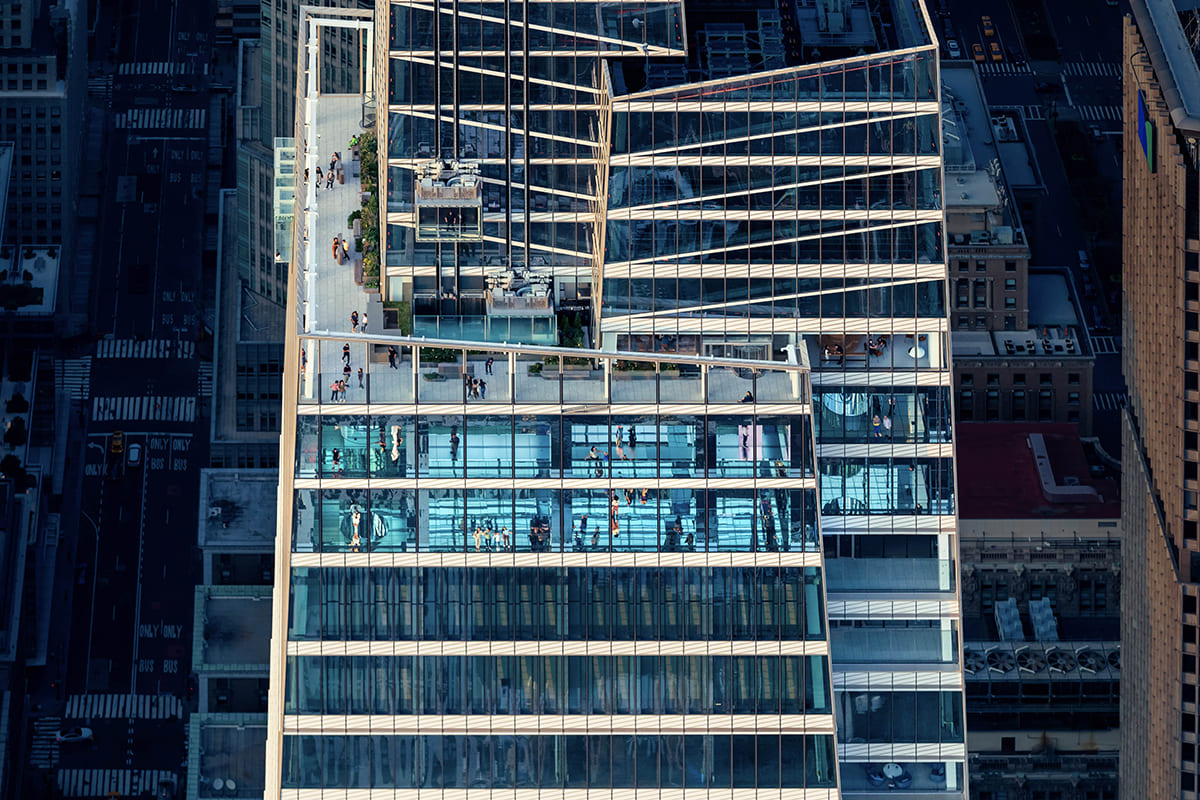 Immersive, experiential, immaterial: architecture according to SUMMIT One Vanderbilt
On October 21, Summit One Vanderbilt opened in Manhattan, the new, superscenographic observatory developed on four different floors and including transparent skyboxes, which transform the panoramic view of New York City into a highly immersive experience..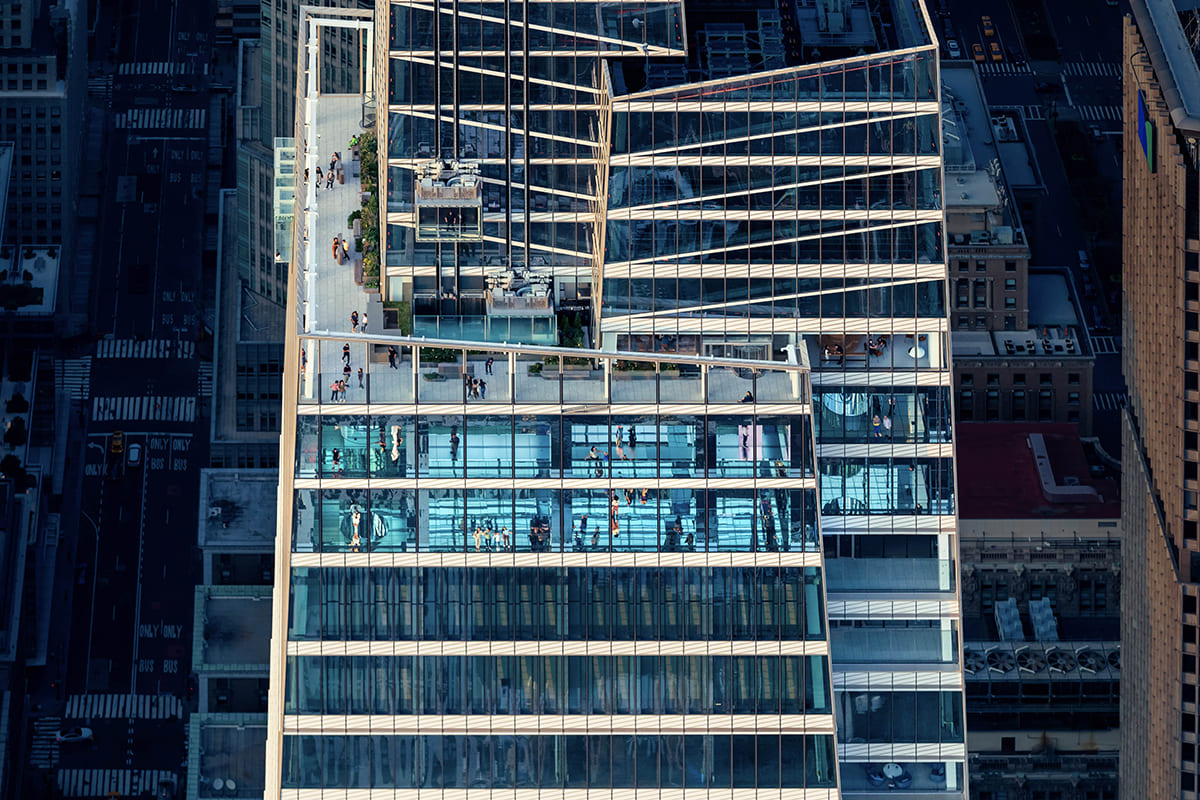 Image curtesy of Summit One Vanderbilt
Accessible via the special Ascent elevator, with walls and floor made of transparent glass, and which rises over nearly 370 meters, the new attraction of the One Vanderbilt tower (the fourth tallest building in New York City) includes the permanent installation Air, by the Kenzo Digital Immersive studio: a large environment entirely made up of transparent or mirrored surfaces, which create an imposing XXL kaleidoscopic effect, so much so that – for those who visit it wearing wide garments or skirts and are afraid of showing themselves unintentionally – a dedicated non-reflective path has been planned and special black shorts are available for free.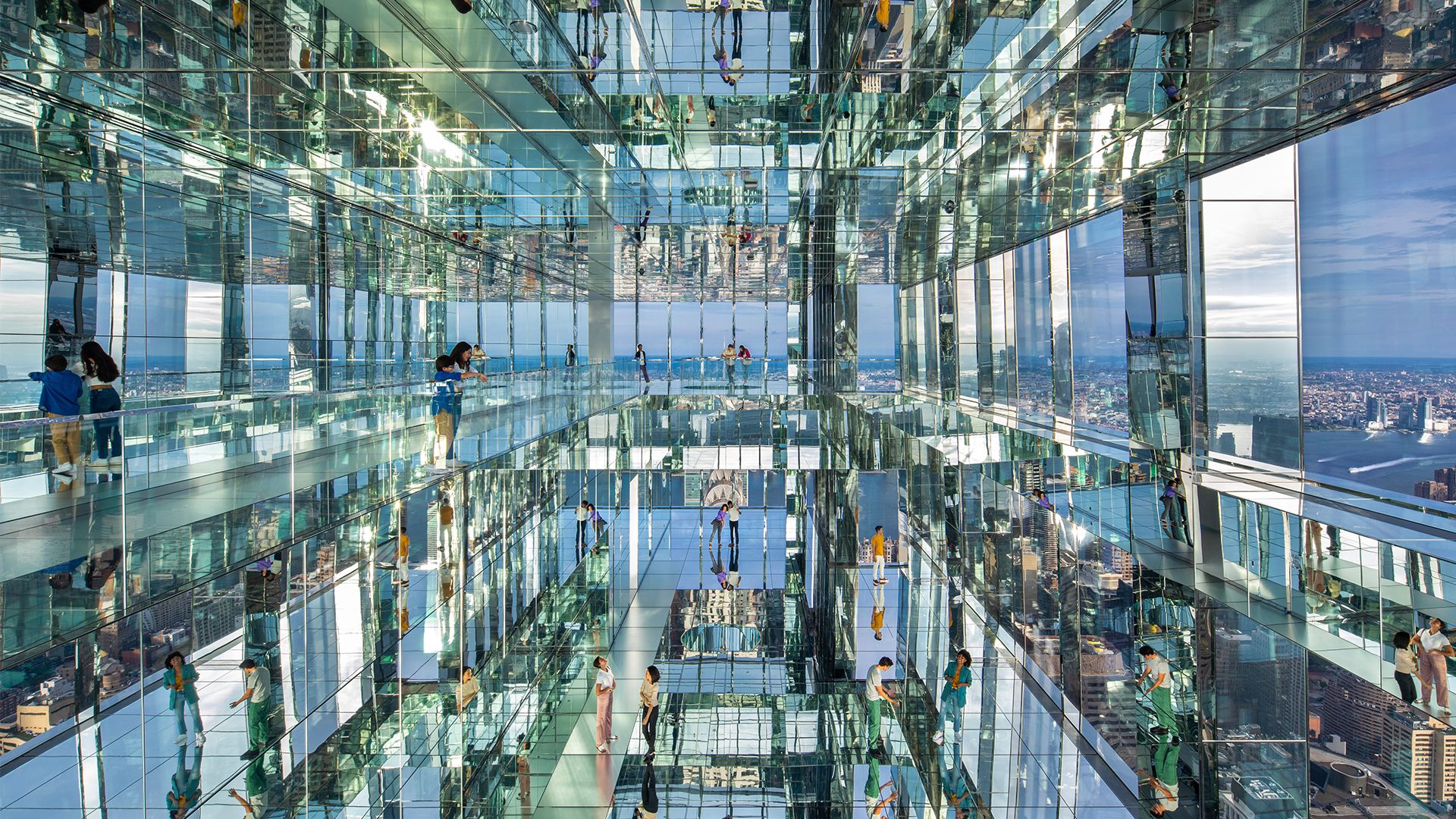 Air, image curtesy of Kenzo Digital Immersive
The external cubic structures, which are also completely transparent, have been called Levitation since those who visit them can experience a feeling of suspension in the void. The structure is completed by the very quiet and light infused Après refreshment area, with cafeteria and terrace featuring an alpine lawn.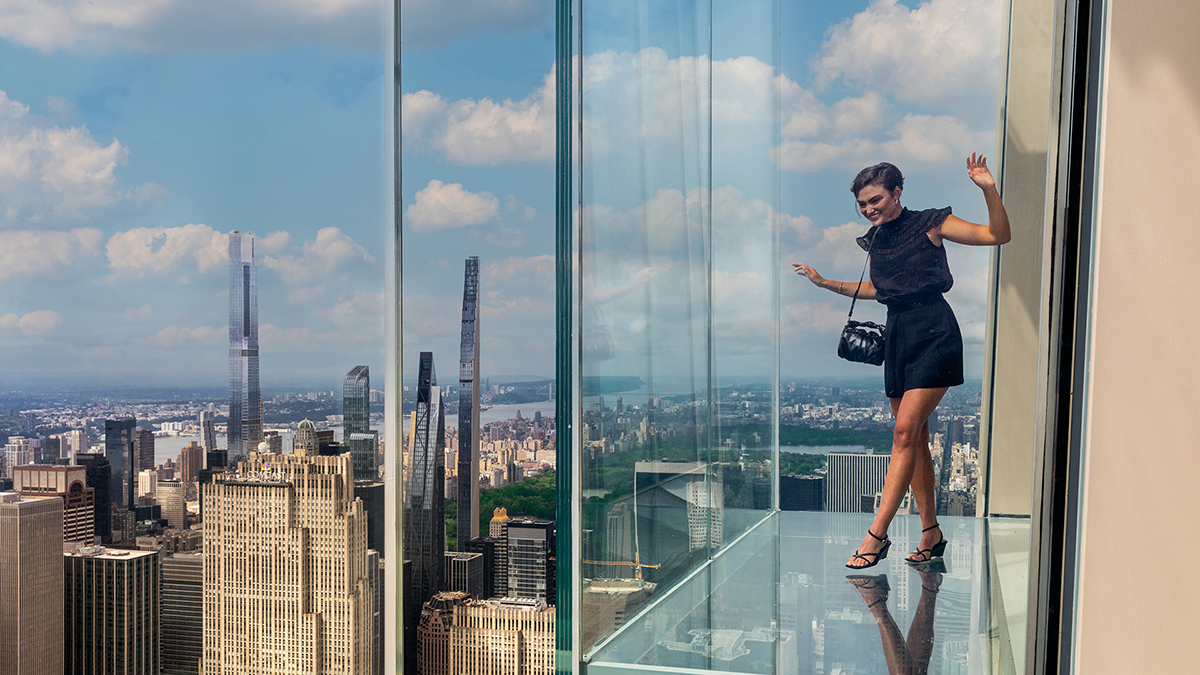 Image curtesy of Summit One Vanderbilt
Described as the tallest rack and pinion lift system in the world, Ascent features cabins and mechanisms designed by the Italian lift manufacturer Cimolai Technology and its approx. 8.36 m2 / 90 ft2 per elevator also make them the largest glass floor elevators in the world. The cabins start from the observation deck at a height of 330 m (about 1084 ft) and go up to 368 m (1210 ft), on nearly 40 m of trackway. The entire cabin system is designed to operate at up to 50 mph and withstand high winds – up to 100 mph / 160 km/h – and is composed of up to 40 mm thick structural glass, equipped with an invisible heating system which completely removes condensation on the glass and ensures the transparency of the surfaces, thus guaranteeing an impeccable view in any weather condition.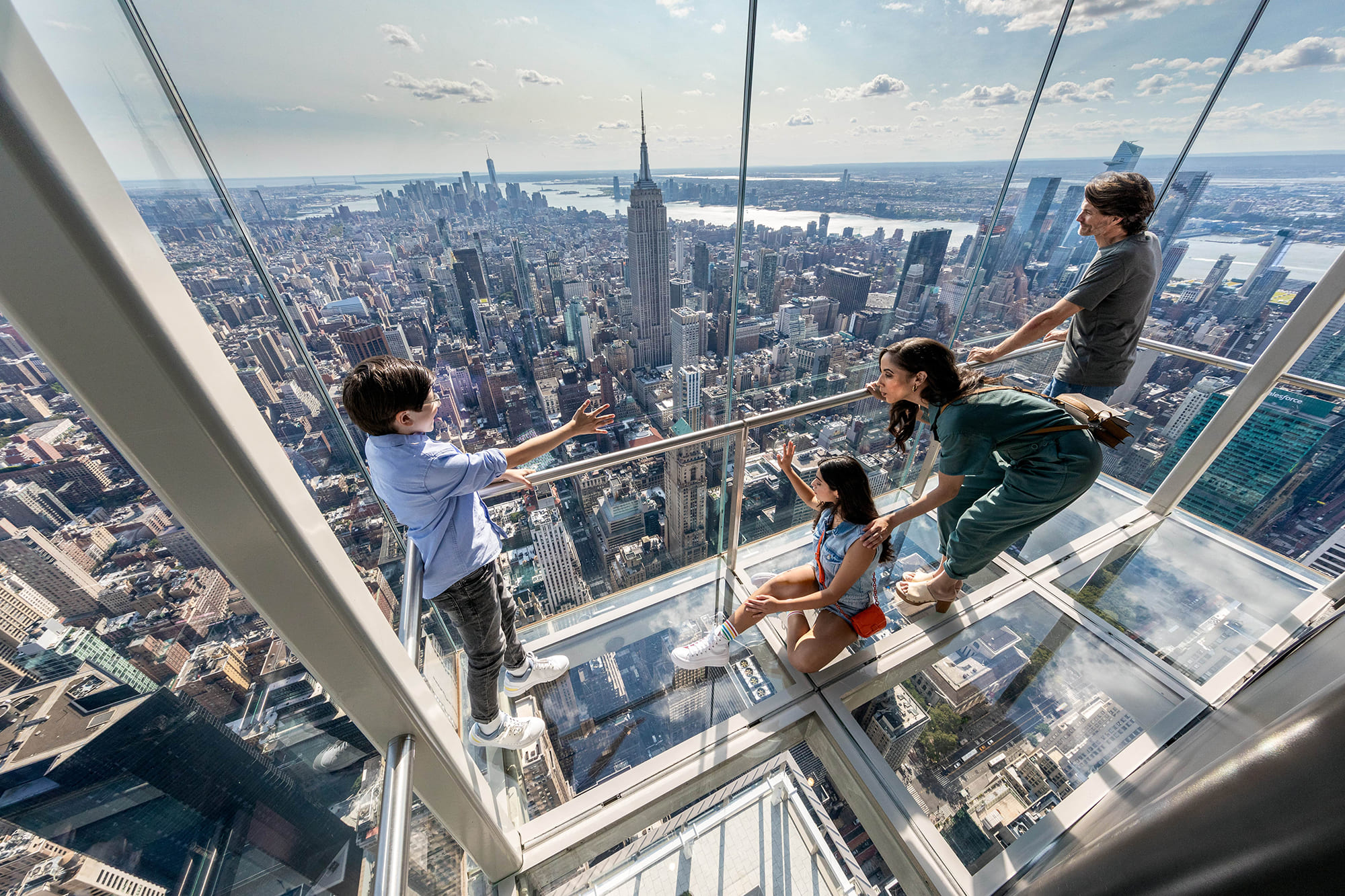 Image curtesy of Summit One Vanderbilt
The choice of materials played a primary role in the realization of the project: all surfaces are structural, highly resistant, safe and suitable for high traffic, as well as perfectly reflective or transparent, so as to produce an illusion of immateriality. High-performance window glazing contributes to the energy efficiency of the structure: thanks to its high insulating power, it reduces the energy consumption required for heating and cooling.
In addition to daytime tickets, tickets for early morning and night visits are available. Through the SUMMIT Foundation, 1% of ticket sales goes to partner charities.