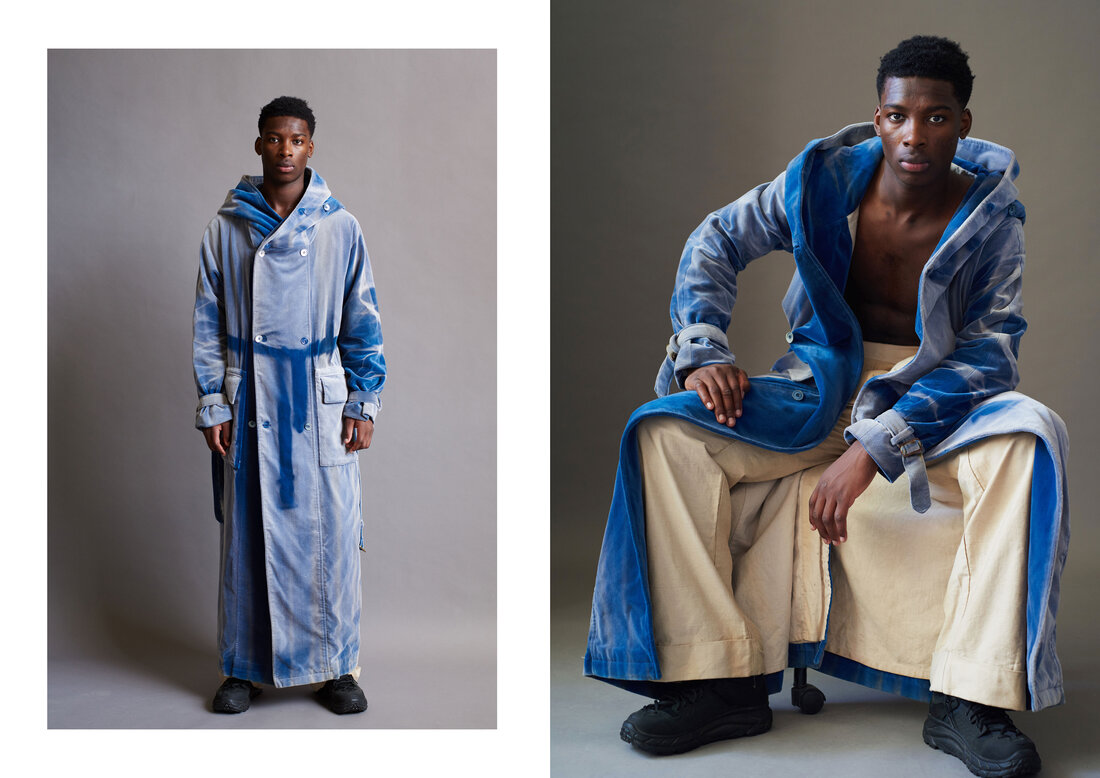 Daylight Matters byJiyong Kim
Central Saint Martins student Jiyong Kim has used sunlight, rather than traditional printing or dying processes, to create the organic, flowing patterns that grace his graduate menswear collection.
All eight looks in the Daylight Matters project were made from reclaimed vintage garments, textile industry offcuts and antique fabrics such as curtains and parasols. Kim chose the used materials as a way to address the 92 million tons of textile waste generated by the fashion industry every year.
The finished garments were then placed on mannequins and left out in the sun for up to five months to fade naturally, while also cutting out the large amounts of water and harmful chemicals used in standard dyeing and production methods.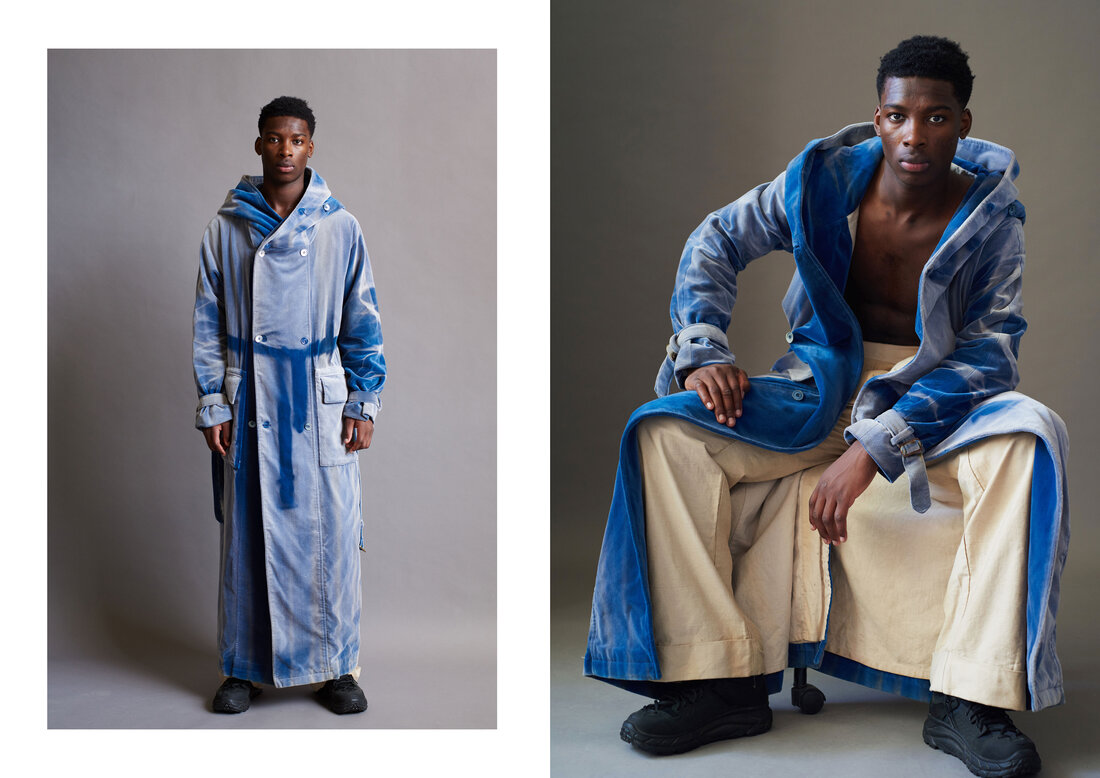 Daylight matters by Jiyong Kim, photography @marc_hibbert
Without the sun, Jiyong's collection Daylight Matters would not exist. The looks created with the delicate vintage fabrics that have faded by the sun for several months were inspired by the way people in India dress during heat-waves, draping different fabrics over their bodies, and how these are naturally dyed by the sun. To further enhance the powerful reaction of the sun rays that bleach the fabrics, embellishments were attached to the garments, sleeves were rolled up to create creases, belts were tied. After being exposed for several months to all atmospheric elements they are removed leaving their darker shadow-like silhouette.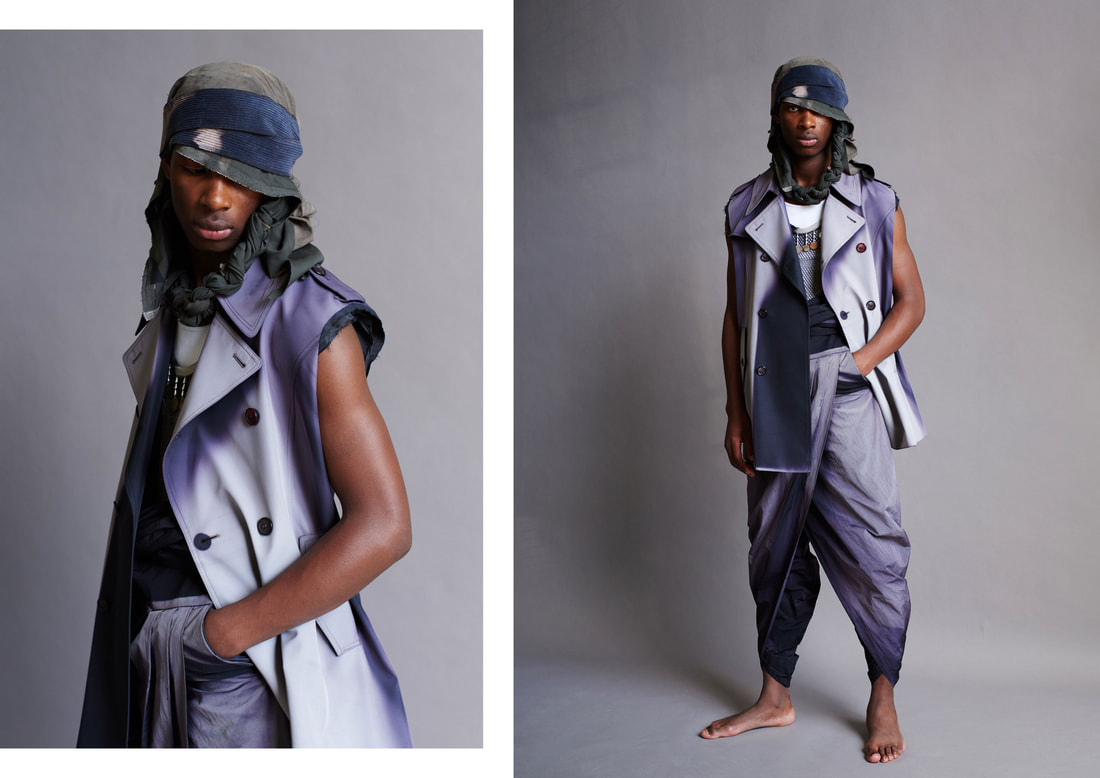 Daylight matters by Jiyong Kim, photography @marc_hibbert
Jiyong points out that in general today's fabrics are much more resistant to UV rays and fade much slower than vintage fabrics. He had to leave the pants of his collection outdoors for five months for part of the leg to fade from deep black to light gray.
Jiyong who is dedicated to making clothes that are one-of-a-kind, with a sustainable approach and fit to the ways in which men dress themselves today and in the future.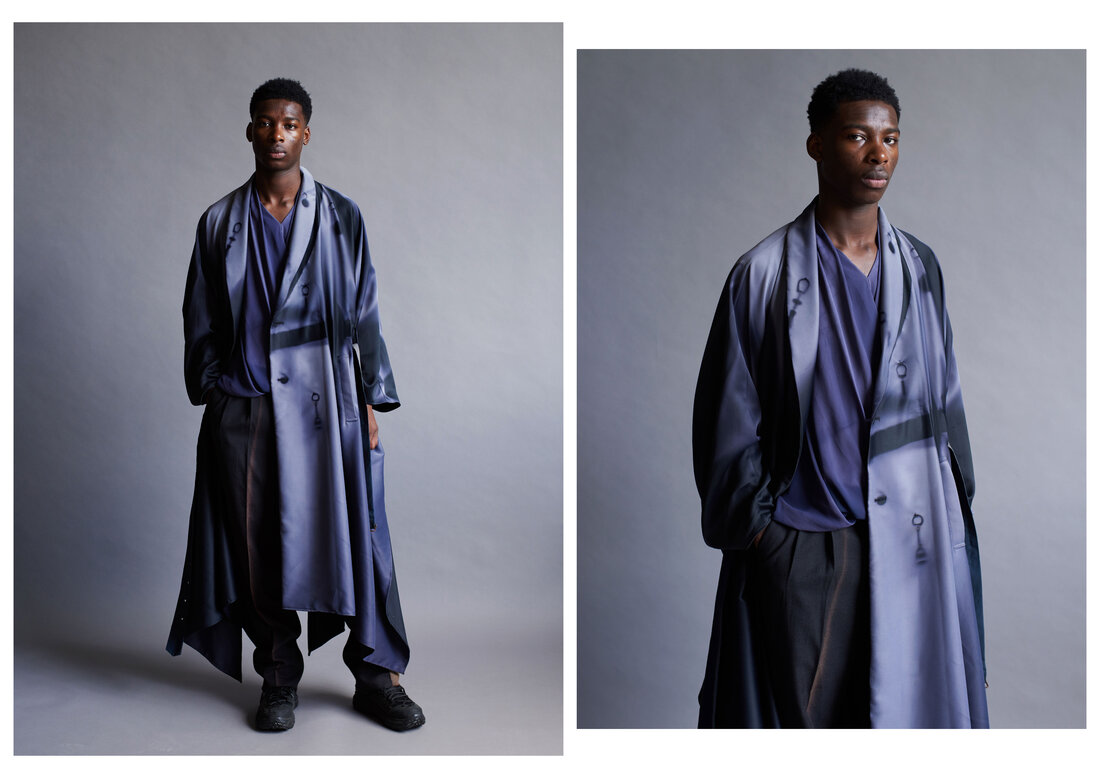 Daylight matters by Jiyong Kim, photography @marc_hibbert