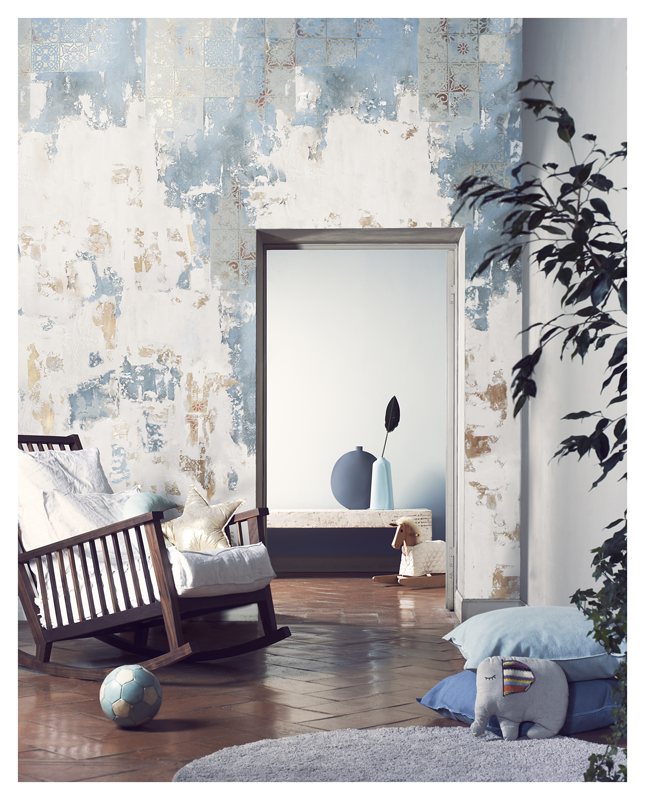 Decorating walls in a sustainable way with CalceCruda by Novacolor
Thanks to innovative companies and production systems adapted to the new needs of our planet, it is possible to choose decorative effects with a strong aesthetic impact while at the same time respecting the environment. Novacolor and its CalceCruda decorative coating are a concrete example of this.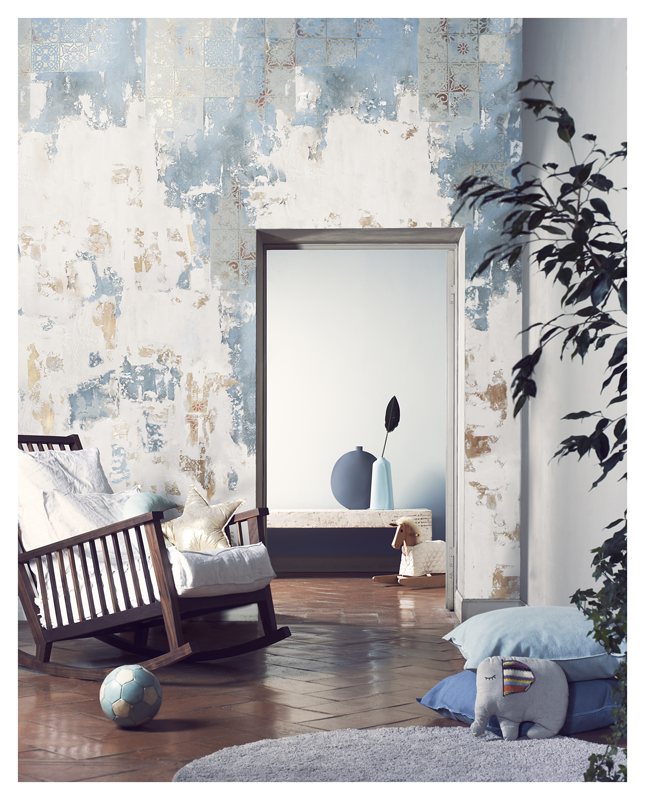 Image curtesy of Novacolor
Formulated with lime and clay, CalceCruda is a decorative microporous mineral coating that actively contributes to improving indoor air quality. It is suitable for both indoor and outdoor use and formulated on the basis of specific properties of lime hydrate, purified clay, selected marbles and natural sands that, when appropriately balanced, allow to obtain an excellent workability and modelling properties. It can be applied with a trowel with traditional methods, worked with stencils or combined with other mineral or metallic products
It is A+ certified for its very low emissions of volatile substances in air and reduces the formaldehyde concentrations that may be present in indoor air, as shown by tests performed according to ISO 16000-23 standard.
Over the past years Novacolor has undertaken considerable and conscious efforts to eliminate or drastically reduce the use of harmful substances and toxic solvents in all its manufacturing processes.
Thanks to the collaboration with BASF, with whom it shares the mass balance approach, Novacolor is able to offer products made with raw materials from biomass-derived renewable resources as a replacement for those derived from fossil resources, and reduce CO2 emissions into the atmosphere. Since 2018, Novacolor has been able to offer its customers paints formulated with sustainable raw materials, while maintaining the same quality standards. Novacolor manufactures and distributes innovative and low-VOC (volatile organic compounds) products worldwide and constantly performs LCA (Life Cycle Assessment) analyses, which examine the entire life cycle of the product and its impact on the environment.