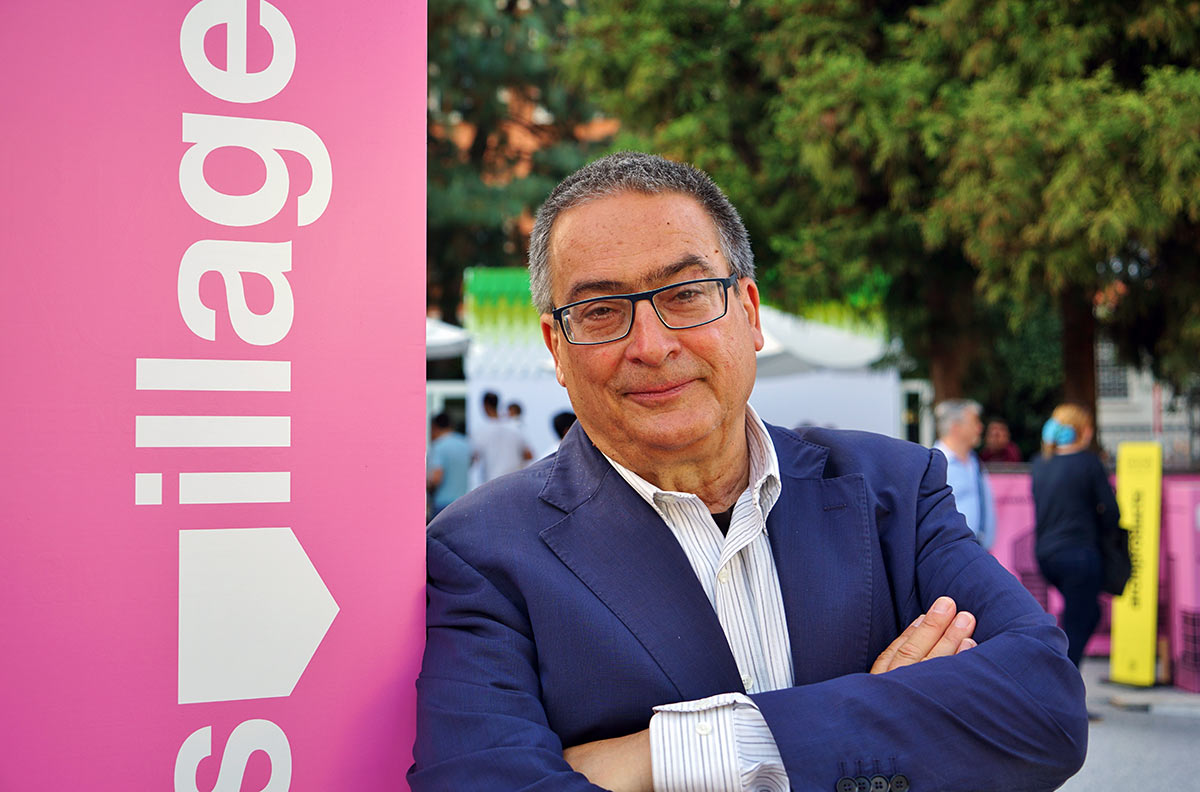 In memory of Emilio Genovesi
An iconic figure in the Milanese design scene, Emilio Genovesi has been an inspirator and promoter of numerous projects and initiatives under a common idea: design as a key element of business innovation and essential part of the Italian development model.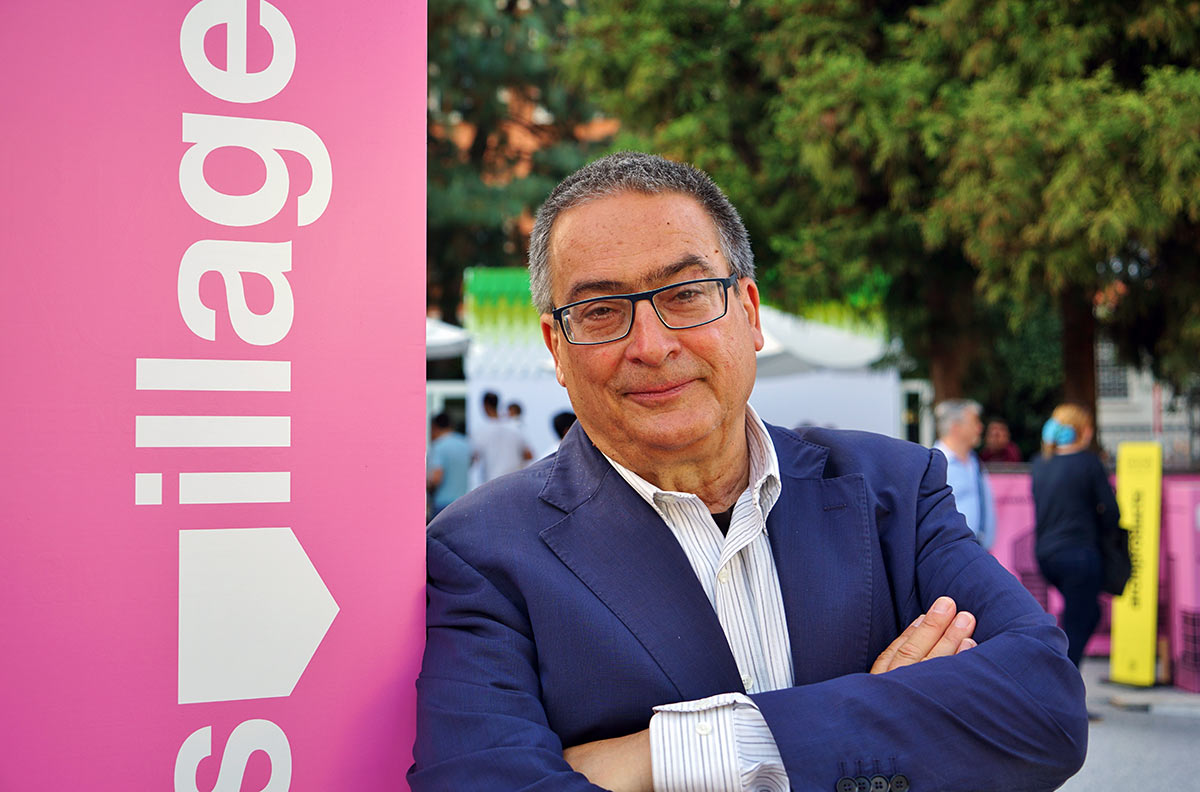 Emilio Genovesi at Materials Village, ed.2019
After having worked as marketing and communication director in a well-known furniture company, he was for a long time General Manager of Domus Academy, where he led the launch of four new Masters. He also edited a dedicated column on the issues of design and business strategy on the Nòva24 insert of the Sole 24Ore, and held countless conferences in Europe and Asia. Between 2018 and 2019 he was president of the "Study Commission for the identification of public policies to support and develop design" appointed by the Ministry of Cultural Heritage.
The connection of design with sustainability was at the center of his collaboration with Expo Milano 2015, which took shape in the Biodiversity Park and in the SIExpo catalog of sustainable materials; as well as the volume Neomaterials in the Circular Economy, edited in 2017 together with Anna Pellizzari for Edizioni Ambiente, and released in the new revised and updated edition just a few weeks ago.
After having been a member of the Board of Material ConneXion Italia for several years, he directed it since 2007, becoming its creative soul alongside President Rodrigo Rodriquez, and launching countless projects for the dissemination of material innovation. We recall among these "Creative Materials", in collaboration with the Municipality of Milan: four workshops for two hundred professionals on materials with different themes and interventions, culminating in an exhibition held at the Triennale Bovisa.Of particular impact on the Milan area, and Lombardy in general, was the cycle of projects "A Designer for Every Company", an initiative aimed at bringing Lombard small and medium-sized enterprises closer to the culture of design and innovative materials. Held from 2009 to 2013 with the contribution of the Chambers of Commerce of Milan first and subsequently also of Monza Brianza and Como, ADfEC involved as many as one hundred and ten companies and the four main design schools in Milan (Politecnico, NABA, IED, Domus Academy). "We managed four hundred and forty projects by as many students" recalls Federica Pastonesi, who coordinated the five editions, "and eleven of these products were put into production, giving rise to professional collaborations that lasted even after the initiative was closed."
Emilio Genovesi was also the creator of Materials Village, a "village" dedicated to producers of innovative materials, and a unique event in the panorama of the Design Week. In the six years in which it took place, for a total of eleven editions in Milan, London and Paris, Materials Village hosted about one hundred and twenty companies, as well as installations created by designers including Stefano Boeri, Patricia Urquiola, Yona Friedman and Matteo Thun.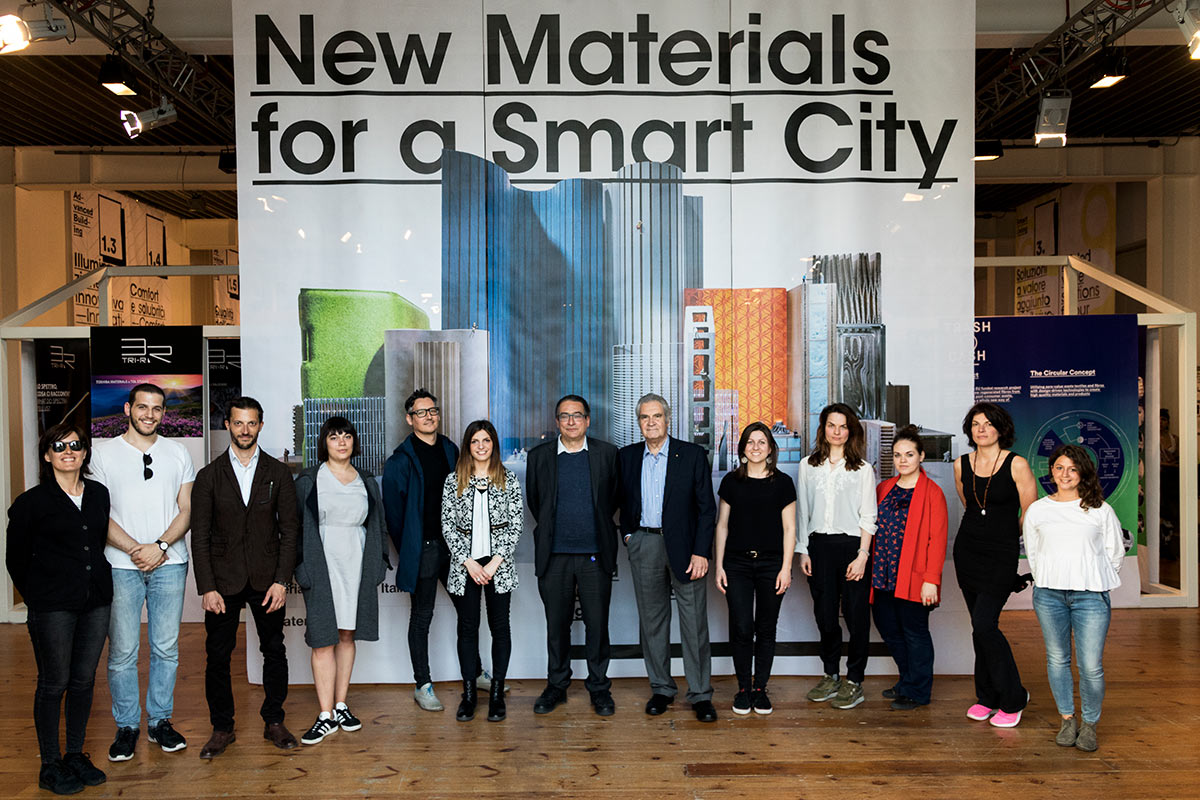 New Materials for a Smart City, 2017
In 2017, the Smart City exhibition was added to the Materials Village, again on his own initiative, an exhibition-event that in its three editions has contributed to the Milan Design Week by offering an unprecedented perspective on the smart city, through a focus on innovative materials, best practices, conference cycles on sustainability and urban resilience.Since 2020 he had dedicated himself to the launch of Materially, a brand designed to enrich the experience of Material ConneXion Italia with new projects and services in the world of materials.
He suddenly passed away on January 28, 2021, leaving us an extraordinary legacy of ideas, experiences, design culture.