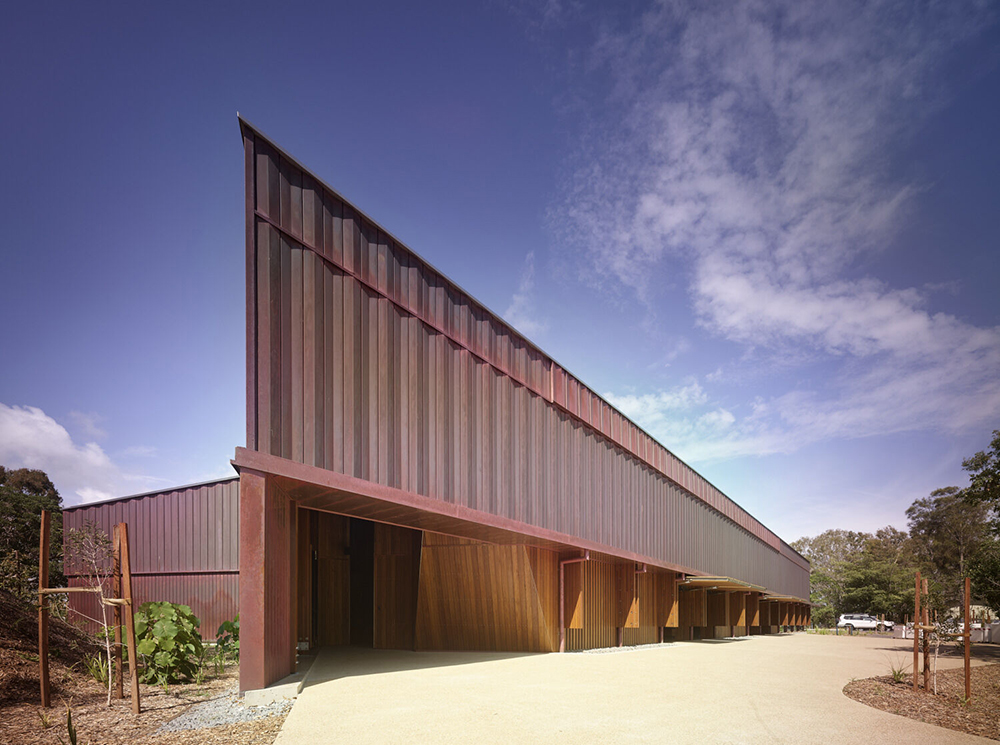 The Mon Repos Turtle Centre
Every year, between November and March, nesting and hatching of the sea turtle eggs takes place on the Bundaberg coast in Queensland, and the Mon Repos Turtle Centre occupies a sensitive position on the beach in a protected natural park. In Australia, Mon Repos beach is the most important turtle nesting area, and the Centre for about 40 years has been one of the main research centres on the endangered turtle and the related impacts of climate change.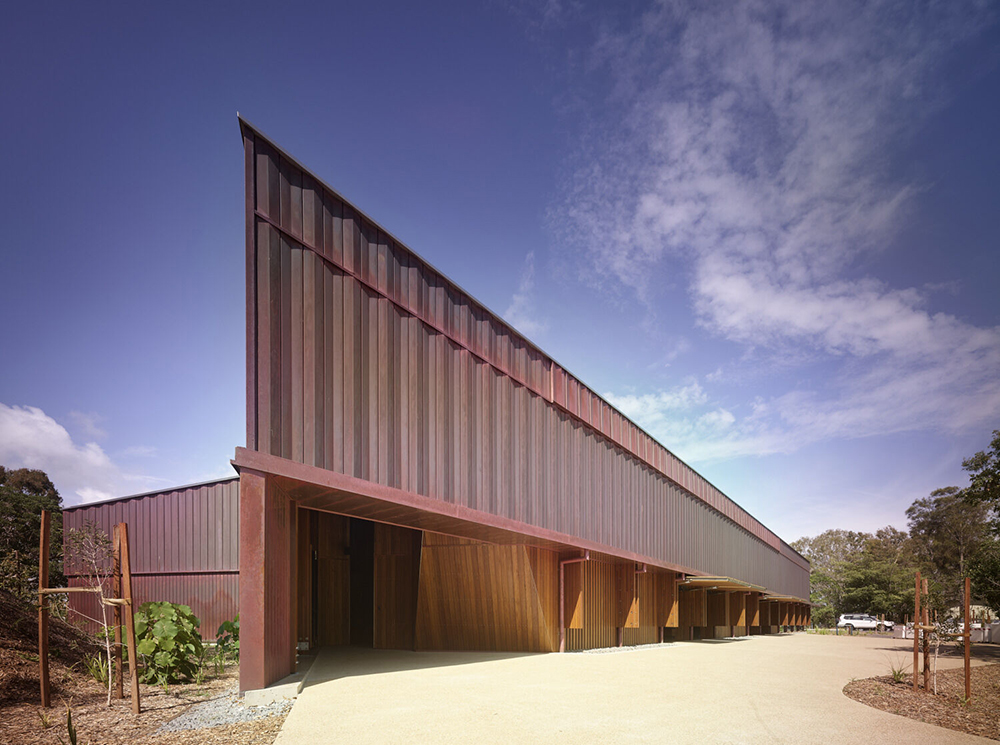 Image courtesy of KIRK
KIRK is the architectural firm that has been chosen for the development and redesign of the Mon Repos Turtle Centre. The redesign followed sustainability criteria, not only in the use of local materials and in limiting waste, but also in considering the energy efficiency of the whole building, reducing, for example, the dependence on anthropic systems.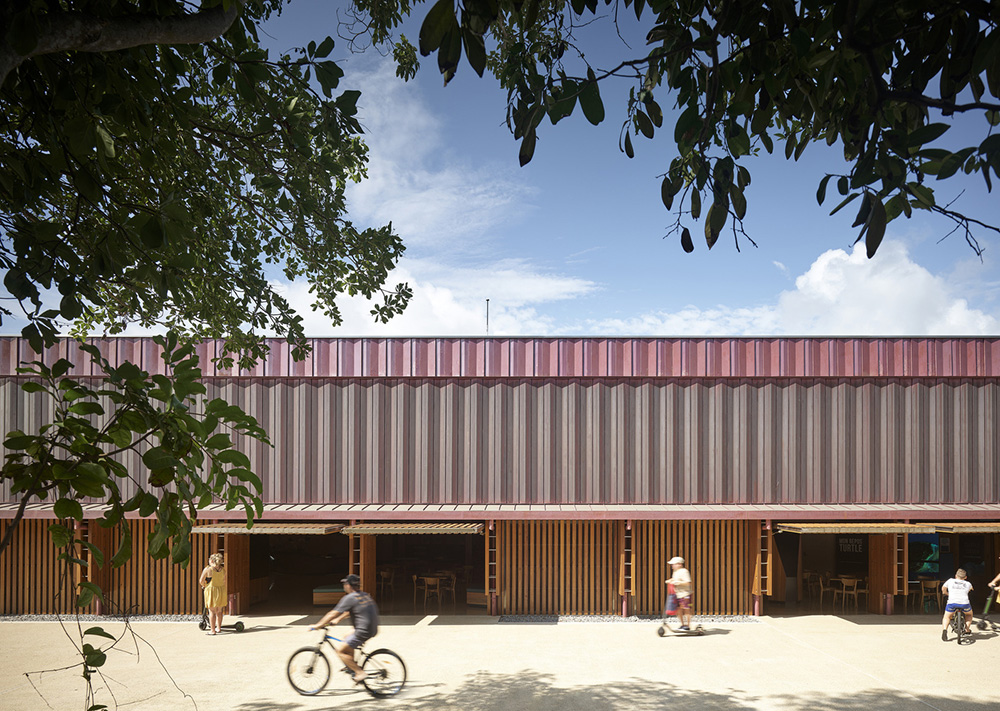 Image courtesy of KIRK
Being a protected area, the project action plan included not only the design of a large public building in the conservation and protection area of ​​the Great Barrier Reef, but also the planning of the entire beach area. A first design gesture was to place the new building on the existing parking lot, moving it outside the park.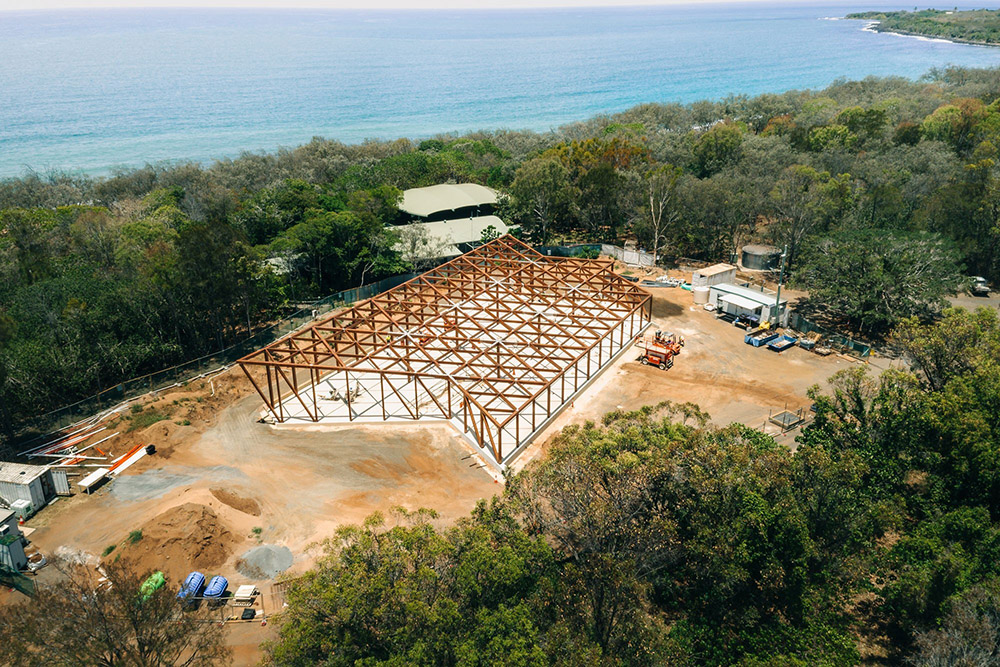 Image courtesy of KIRK
The property was designed to last over 40 years, and was therefore designed to withstand corrosive marine air and seasonal cyclones. For the construction of the entire building, a careful selection of materials was made, in response to the harsh coastal climate and the sensitivity of the surrounding wildlife, the building was built mainly using laminated wood for the structure and coatings. The superstructure was made of locally sourced laminated wood, the external copper panels and the internal plywood claddings eliminating waste for both production and assembly on site.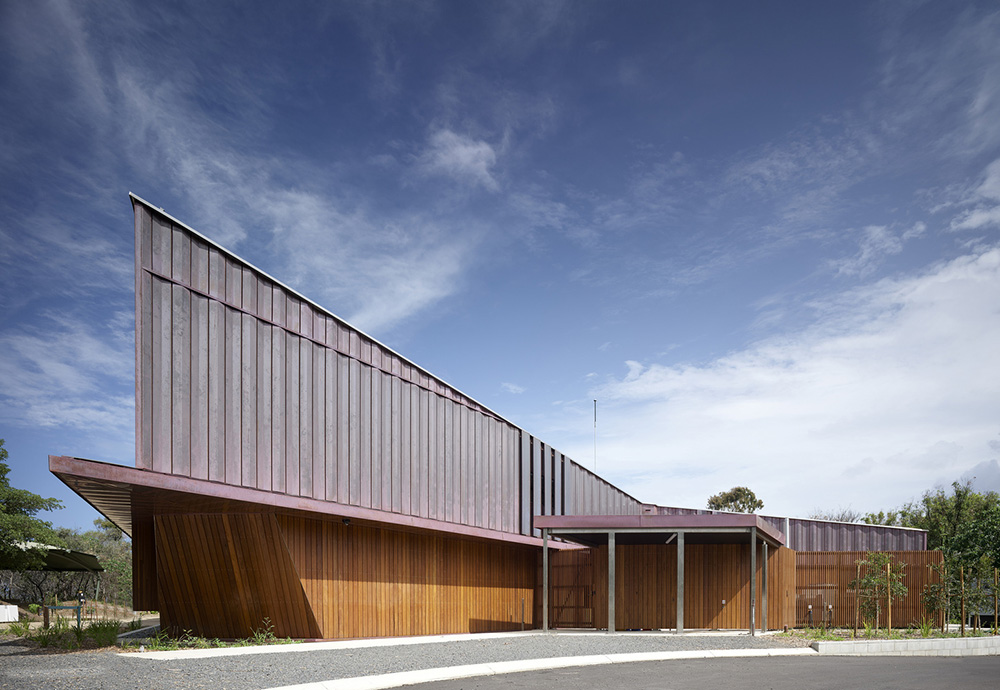 Image courtesy of KIRK
Furthermore, natural ventilation and daytime lighting have been used in this centre, reducing dependence on anthropic systems that consume energy.
The diagrid superstructure was designed to make the structural design as efficient as possible (it presents greater rigidity of the frame walls for the same size of other structural elements) and to reduce the overall use of the material, increasing the spans between the columns in laminated wood.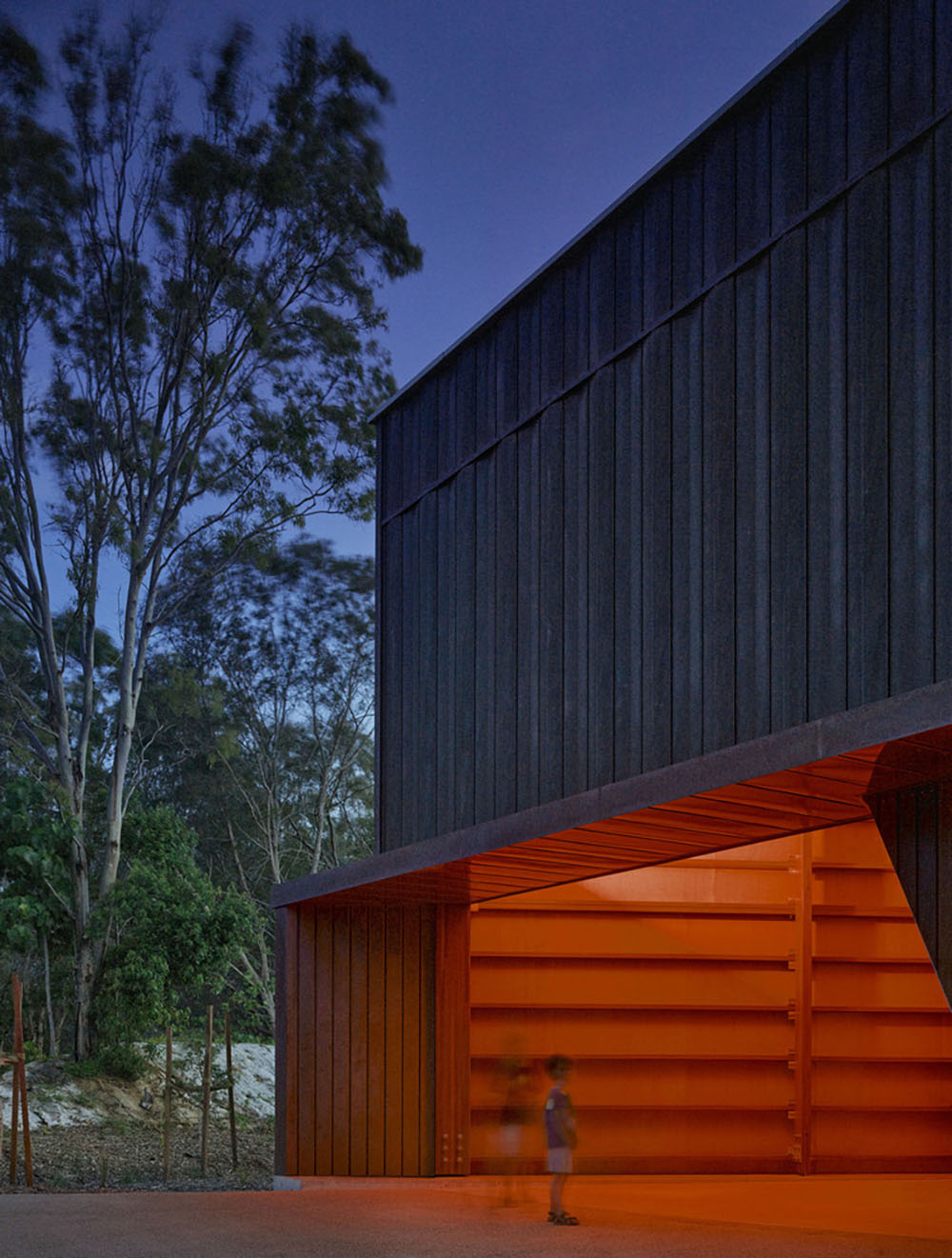 Image courtesy of KIRK
Externally the cladding is made of folded copper sheets that allow the facade to breathe, while avoiding light leaking outside. Over time, the skin of the building has developed and will continue to develop a patina that allows the structure to immerse itself more and more in the surrounding environment.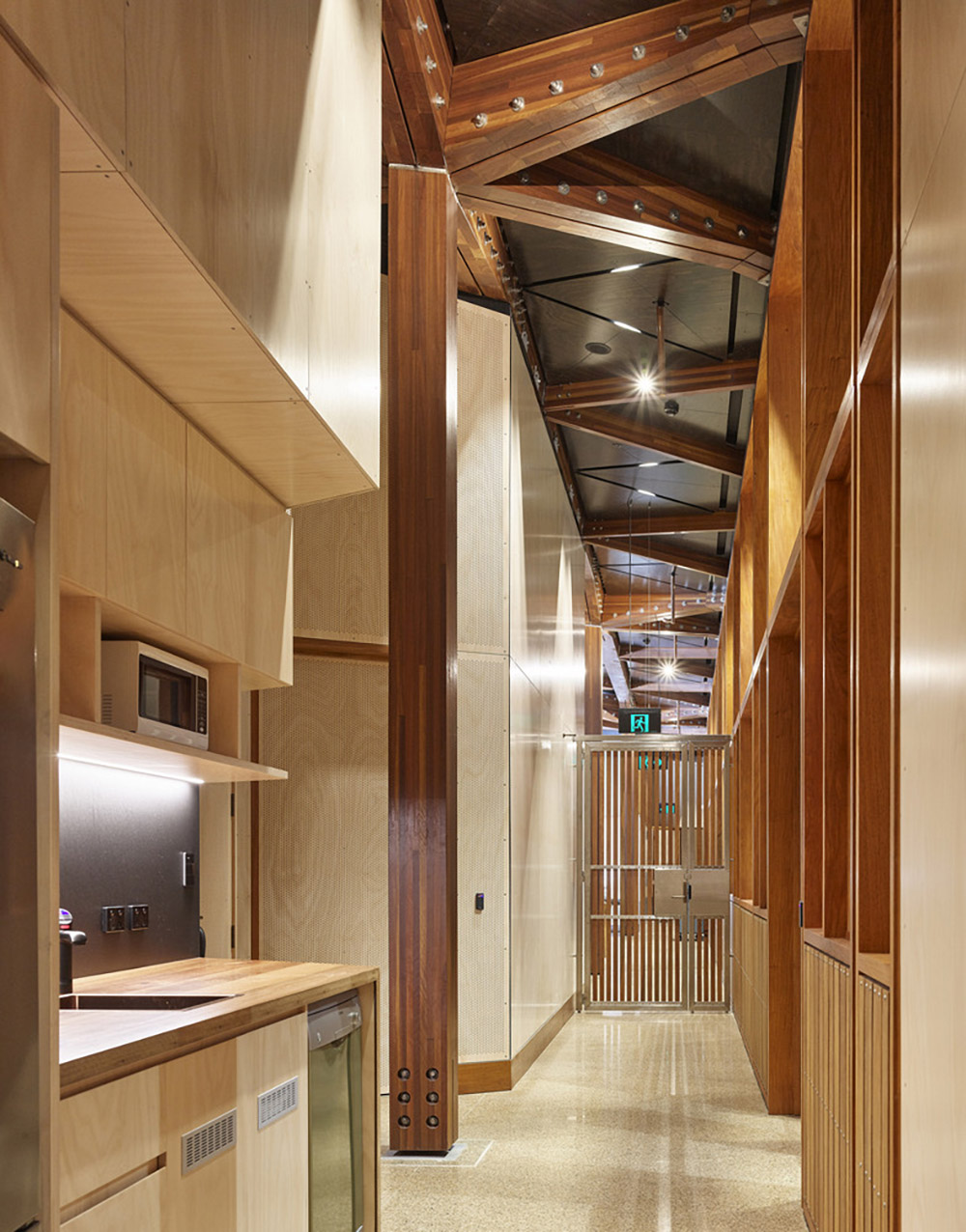 Image courtesy of KIRK
The centre is a spectacular architectural work of art, and has managed to mix a world-class reception/education centre with offices, laboratories and research facilities, while being extremely attentive to the environment. Danny Neal – QLD Government Department for the Environment and Science.

Photographer Scott Burrows
If you are interested in learning more about the project: https://kirk.studio/projects/mon-repos-turtle-centre