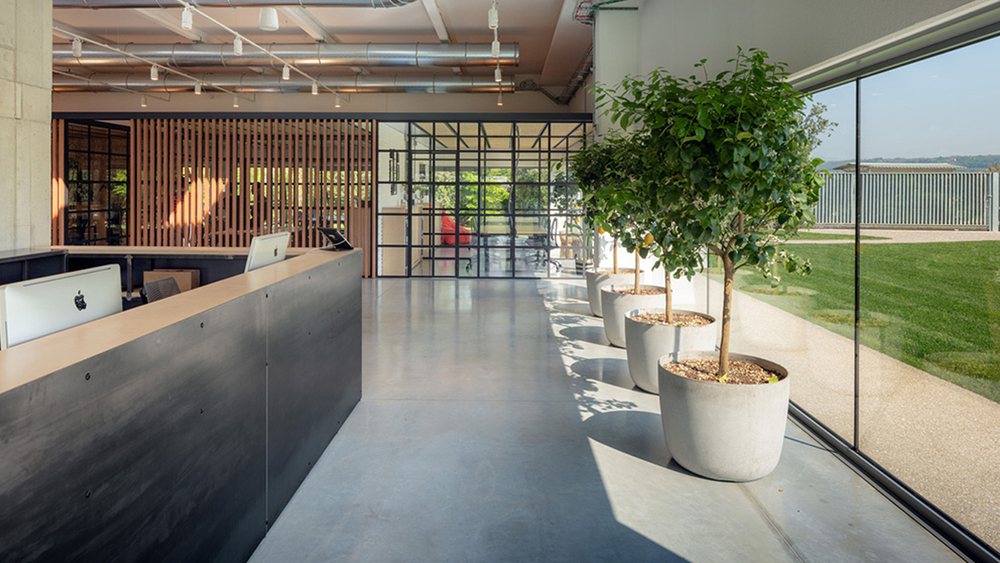 InfiniteArea, the innovation platform, was born as a physical place where innovators, businesses and organizations are supported in creating new development opportunities.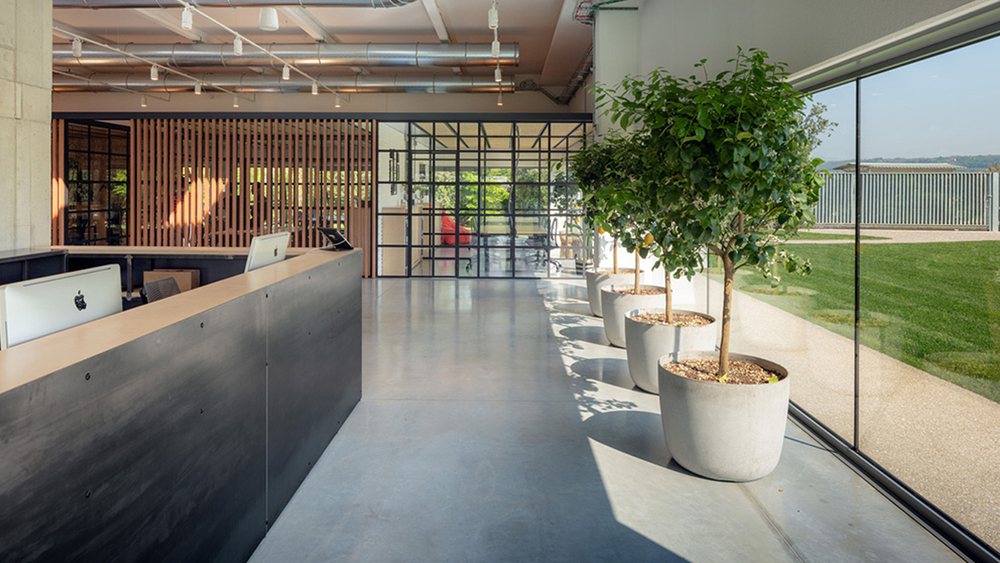 The head office is located in Montebelluna (Treviso) in the north-east of Italy. The settlement in an area where there was a disused industrial building offered the opportunity for the redevelopment of the same and for the revitalization of an area or an entire urban sector. The project was conceived by the entrepreneur Patrizio Bof, who recounts the reasons that led him to renovate an industrial warehouse: "Our headquarters are a symbol of the paradigm of an innovation that must always lay the foundations on solid roots: an old industrial shed regenerated in a modern valuable factory, replacing the cement with a green lawn, at the same time in continuity and breaking with the territory".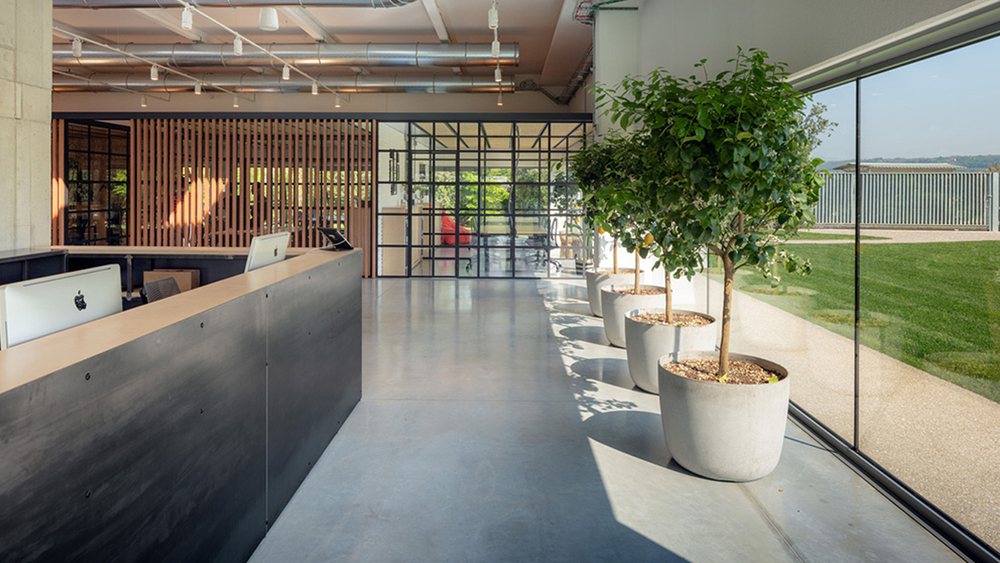 The renovation project, entrusted to the Zanon Architetti Associati studio, wanted to give new life to the spaces without distorting their original vocation. The building of over 2,500 square meters has a flexible internal structure, so that the space can adapt to different needs; the environments are in fact designed to favour multidisciplinary contamination, and in them closed spaces alternate with areas open to the interpretation of their functionality.
In particular, InfiniteArea offers coworking spaces with customizable layouts, aimed at both individual professionals and larger teams. Different areas for work, sharing and relaxing coexist in the same meeting place. The fuselage of an ATR-42 aircraft has been inserted in the centre of the structure, to represent the drive for innovation and progress and to provide inspiration to the innovators who live in the headquarters.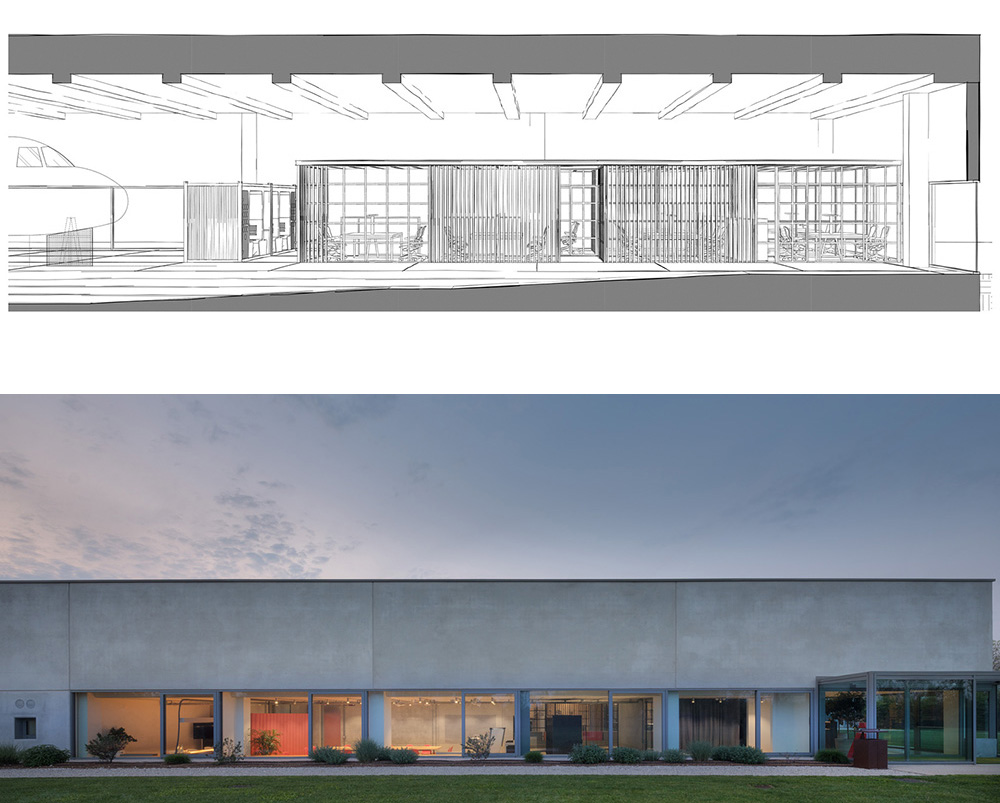 The redevelopment of the disused building followed sustainability criteria, not only in the choice of materials (such as those selected to make the tables) and in the recovery of post-consumer products, but also in considering the energy efficiency of the whole building.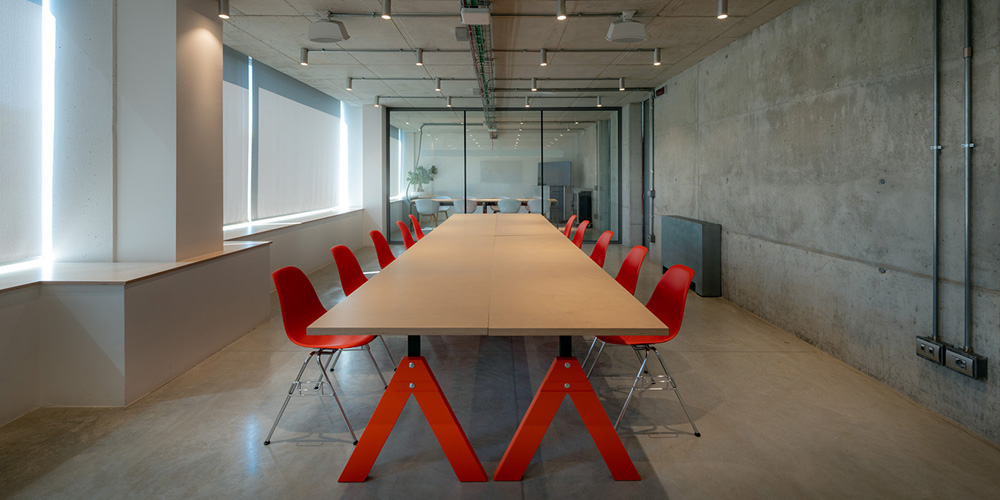 Attention to sustainability has in fact declined according to different factors:
• 92 kWp produced by the photovoltaic system to cover 80% of the internal electricity demand;
• collection and reuse of rainwater for garden irrigation;
• meeting room tables produced with sustainable materials;
• stools built with cans collected by the homeless Americans;
• exclusive use of LED lighting;
• planting of more than 500 trees;
• reuse of airport sector trolleys;
• restyling of the nacelle of an ATR42 used as a meeting room;
• plastic free location;
• preparation of homemade meals with products at zero km and in season;
• cement recovery and asbestos removal;
• availability of bike sharing.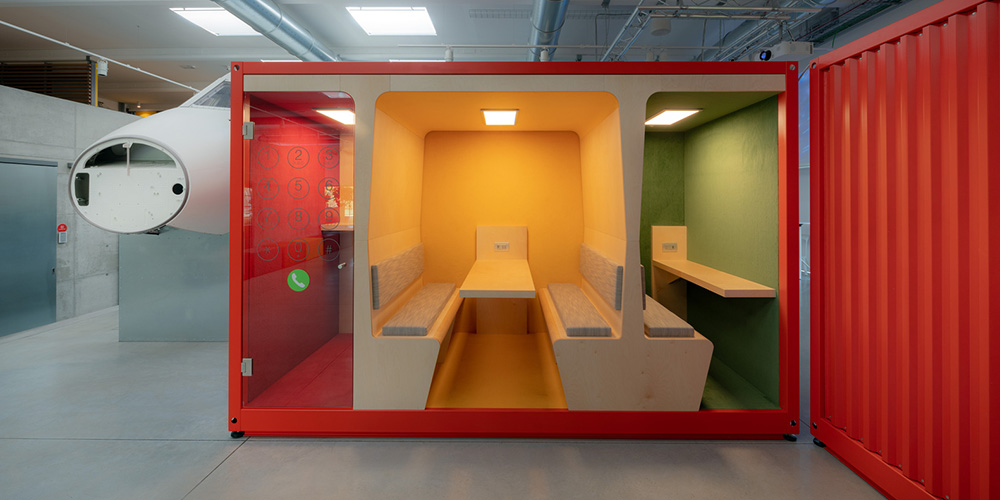 Image courtesy of Marco Zanta