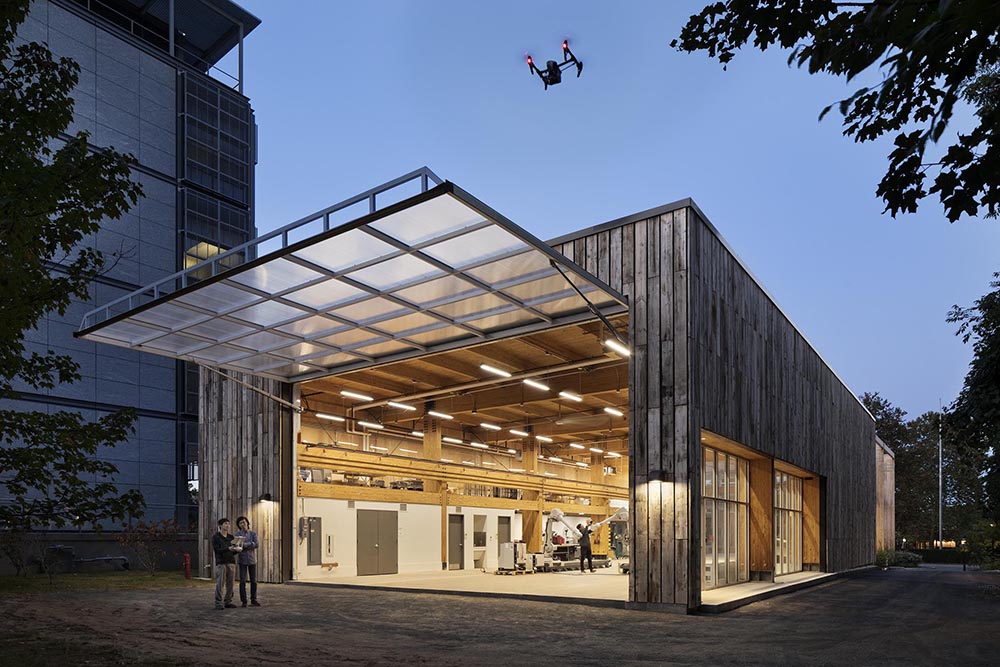 A center of exploration on interdisciplinary design
Commissioned by the Princeton University to The Living architecture studio, the Embodied Computation Lab is a manufacturing space for the University's architecture department, but it is more than just a location for machinery such as CNC milling machines and the like, it is a building that houses research on the future of buildings. It combines architectural experimentation, digital manufacturing and sophisticated electronics that make the laboratory an exploration center on interdisciplinary design and prototyping.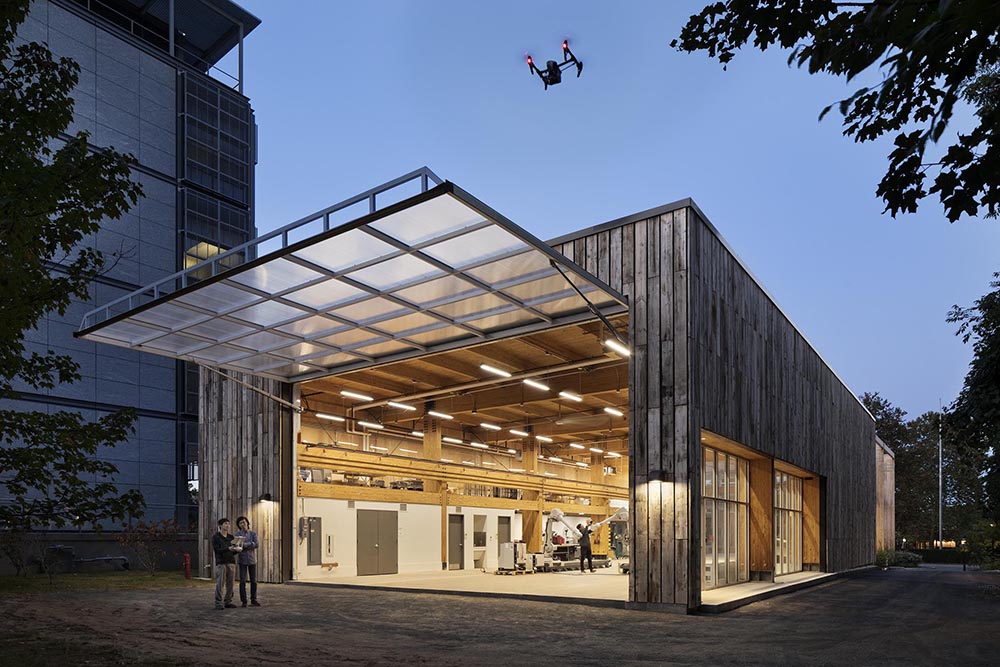 Intentionally incomplete, the building becomes a constantly evolving structure that can adapt to the rapid progress of technology in the architectural field, the building is an "open source building", designed to be modified and evolve over time. The project includes an open frame "incomplete" to accommodate new casing systems, it has a facade with a "quick release" system to allow the exchange and testing of different panels. The internal spaces have a flexible layout that allows the reconfiguration of classrooms, laboratories, robotic equipment, tests and exhibition spaces, the building offers 1524 square meters to put into practice different architectural experiments.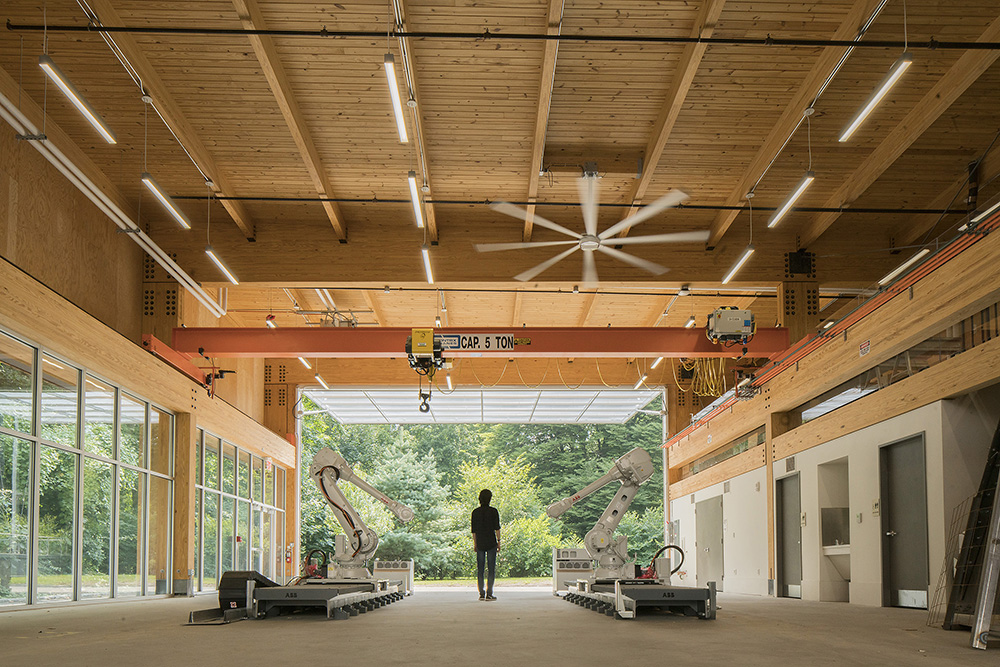 .The building is a model for new approaches to the theme of sustainability, this includes its laminated wood structure covered with scaffolding boards recovered from the New York construction sites. Usually these boards are used only once and then are thrown away, The Living decided that this would be an excellent material to start from "for a series of experiments, many of which have to do with sustainability, but also with the overcoming the limits of wood as a building material", says Benjamin, founder of the studio.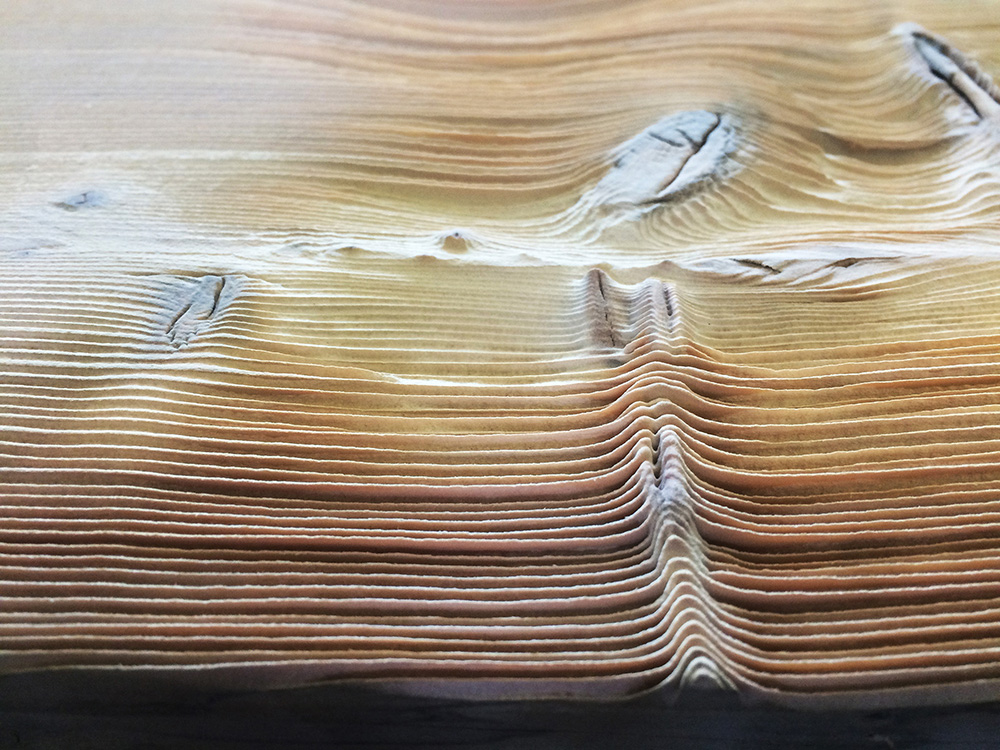 The team of designers joined researchers at the Axel Kilian and Forrest Meggers faculty to understand the potential thermal benefits of wood, especially the hot air trapped near the surface of the knots. However, having to analyze about 380 tables manually, the team decided to try to build a machine that could support them in this operation, identifying and analyzing the nodes present in the tables. After making a machine that could map the wood nodes and translate the mapping into a file suitable for a numerical control machine, the team decided to also make a CNC sandblasting machine. The sandblasted boards were then positioned on the south facade, with sensors positioned behind the sandblasted nodes to record the temperature shifts over time in different seasons, at different times of the day and in different levels of shading, to see if the theory on the thermal performance potential of the wood grain holds.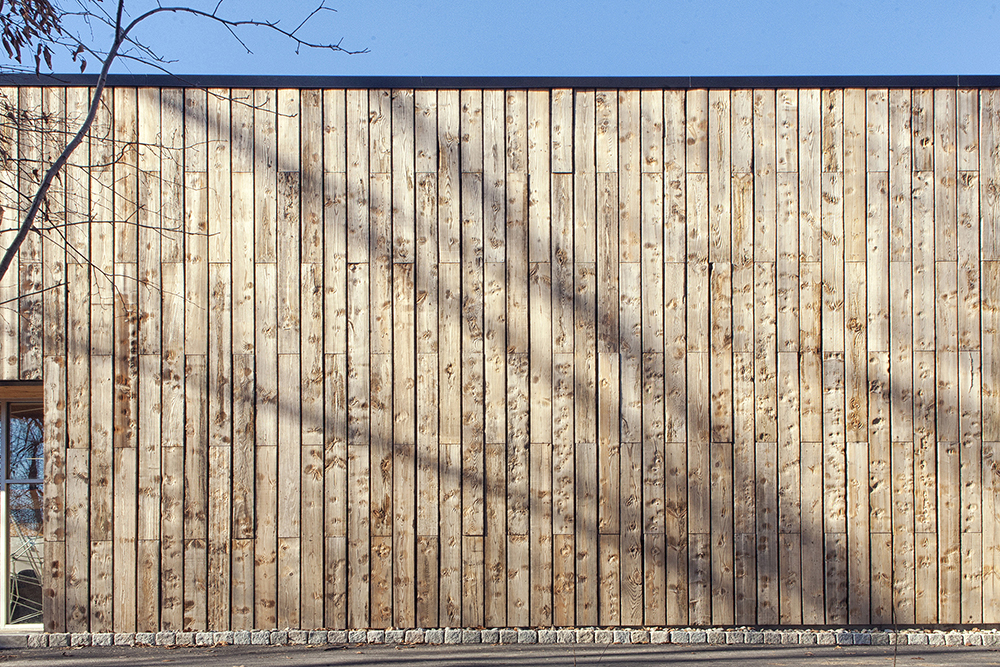 The facade boards sandblasted then computationally, show the progress in the calculation of machine learning and the ability to create new aesthetic experiences from traditional materials.