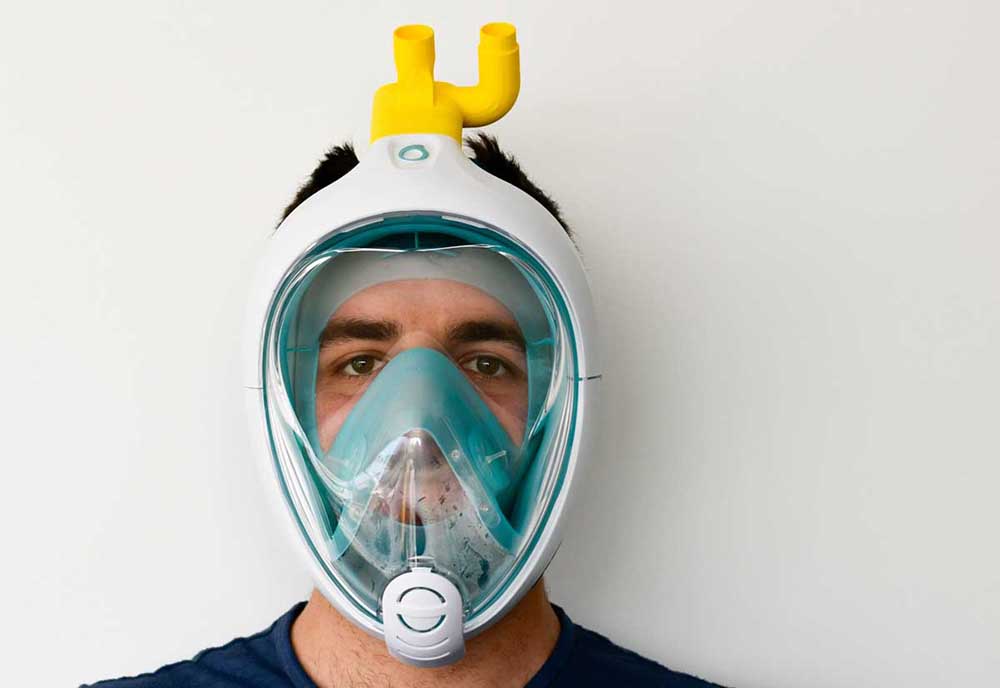 Reconversion of production
When the pandemic began to spread throughout Italy, the request for a series of products to combat Coronavirus began to increase exponentially, so much so that production was unable to meet needs. From this problem arose the solidarity idea of many Italian companies that have reconverted their activity in the production of masks, lung respirators, disinfectant gels and hospital devices, so as to be able to support the emergence of the Covid-19 virus.
"When we were contacted to ask ourselves if available to produce these fittings, we understood that we must be absolutely available in this emergency situation" said Andrea Peretto, director of the Ergotech, a Company specialized in the construction of molds and in the molding of technical articles in thermoplastic material, currently active in the automotive sector.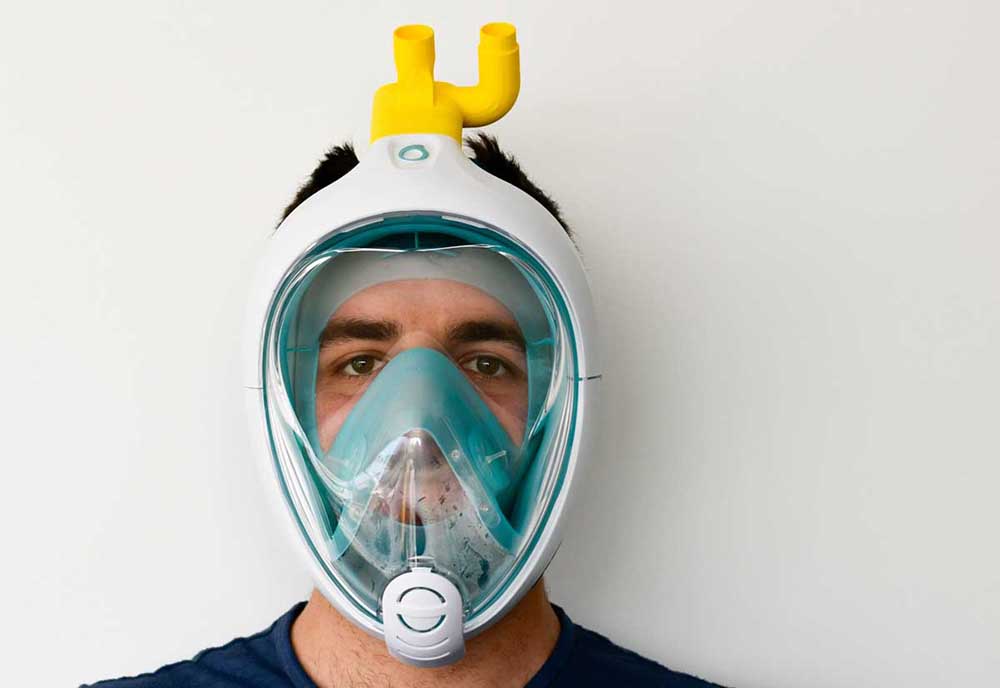 Raccordo realizzato dall'azienda Ergotech
The Ergotech company, as soon as it learned of the possibility of being able to transform the Decathlon mask, specific for snorkeling, into a pulmonary respirator, purchased 150 of it, and, thanks to the collaboration of some Piedmontese companies (Reply and Model Project), made the changes.
Other companies have made themselves useful by dedicating their production completely to the creation of hospital devices such as Myyour, a Paduan brand specialized in the production of outdoor furniture in Poleasy® a polyethylene patented by the company in 2012 innovative to be extremely durable and easy to clean and sanitize. The company has employed all the resources that until a few weeks ago were dedicated to the creation of design furnishings for production for the medical sector.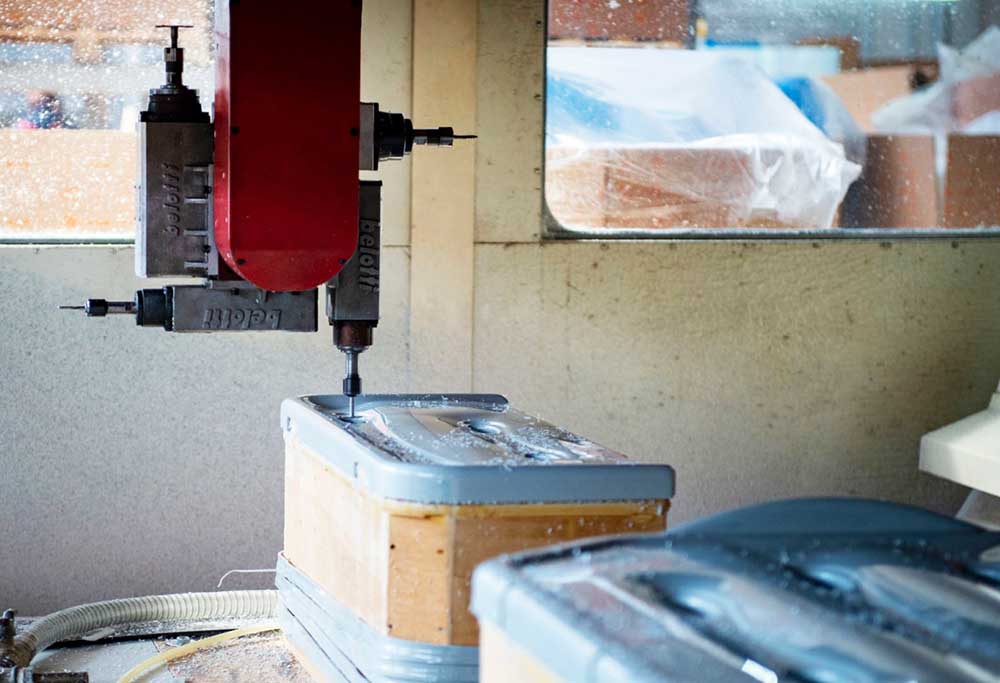 Fasi di lavorazione di Poleasy, il polietilene brevettato da Myyour facilissimo da igienizzare – ph. Interni Megazine
Another emergency, in addition to the hospital sector, was the lack of protective masks for the community, so Negri Bossi, a manufacturer of injection molding machines (Nissei group) put two machines in the Cologno Monzese plant into operation to print protective masks in thermoplastic elastomer.
The masks are produced in TPE, a material chosen for its flexibility, which makes the devices comfortable and easy to wear; they are transparent and can be sanitized in boiling water and neutral soap. In the project, Negri Bossi was joined by the Marche-based company
Esistampi, who designed and built the mold in a very short time, so as to be able to produce 500 pieces per hour, by Francesco Franceschetti Elastomeri who supplied the material (TPE Marfran ) and Ravizza Packaging who oversaw the packaging of the masks.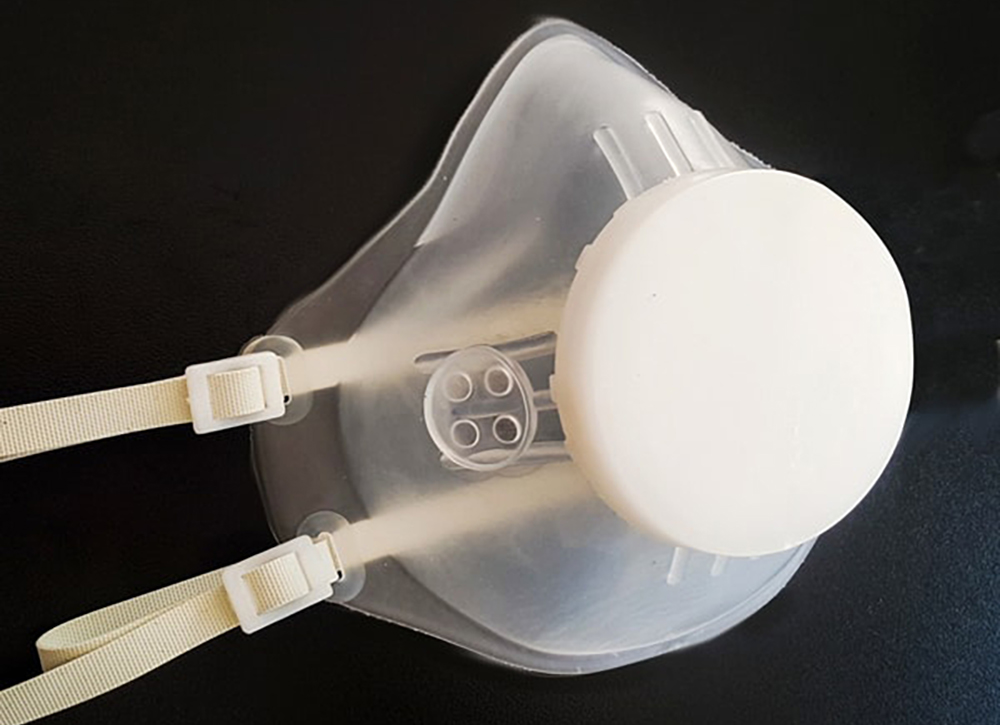 Mascherina realizzata dall'azienda Negri Bossi

The list of companies that have decided to convert their production grows every day "(…) Each of us has a moral duty to contribute. It will never be enough, but we are a great country, second to none in solidarity … and today as yesterday, we are showing it ". Alberto Alberton, PhoenixPCB company.