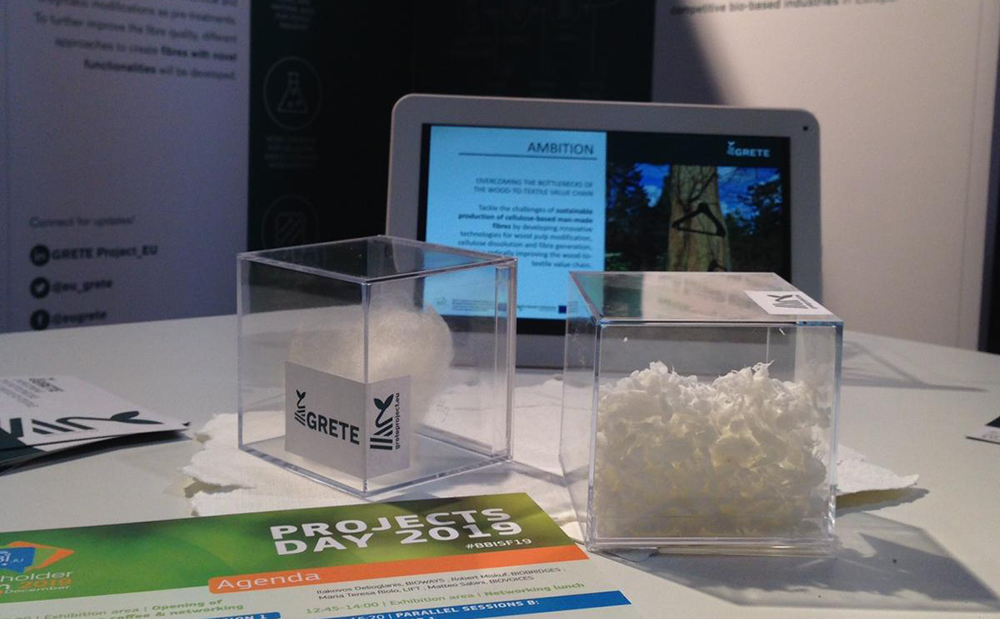 Materially partner in two initiatives that enhance the cellulose
Materially is partner of numerous European research and innovation projects, including GRETE and DATEMATS which, with different approaches, objectives and methodologies, address the issue of wood-based materials..
Materials that are made, through chemical or mechanical processes, starting from wood and its derivatives; the materials include cellulose fibers, fibrils (micro-nanostructured) and derivatives, lignin, bark extracts * and new combinations of these.
* The extractives are inorganic compounds present in the wood at low concentration with respect to the main components (cellulose, hemicellulose and lignin).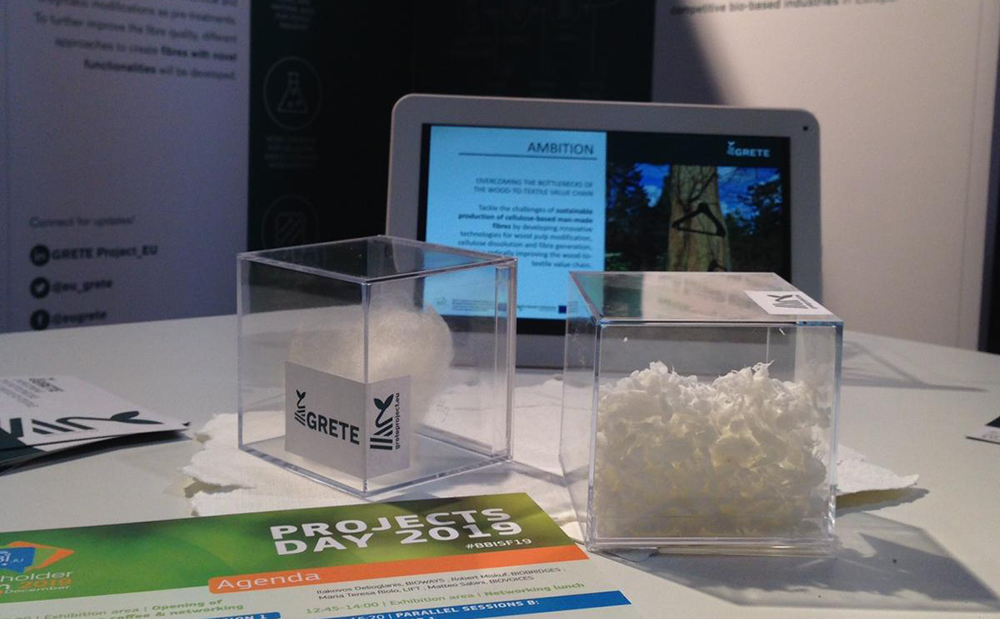 The GRETE project, co-financed by the European Commission through the Bio-based Industries Joint Undertaking instrument, will propose new technologies and processes for the generation of artificial cellulose-based fibers, less impactful than the solutions currently available on the market. The project consortium has as its final objective the creation of cellulose fibers with intrinsic properties such as to drastically reduce the use of water in the dyeing and finishing processes.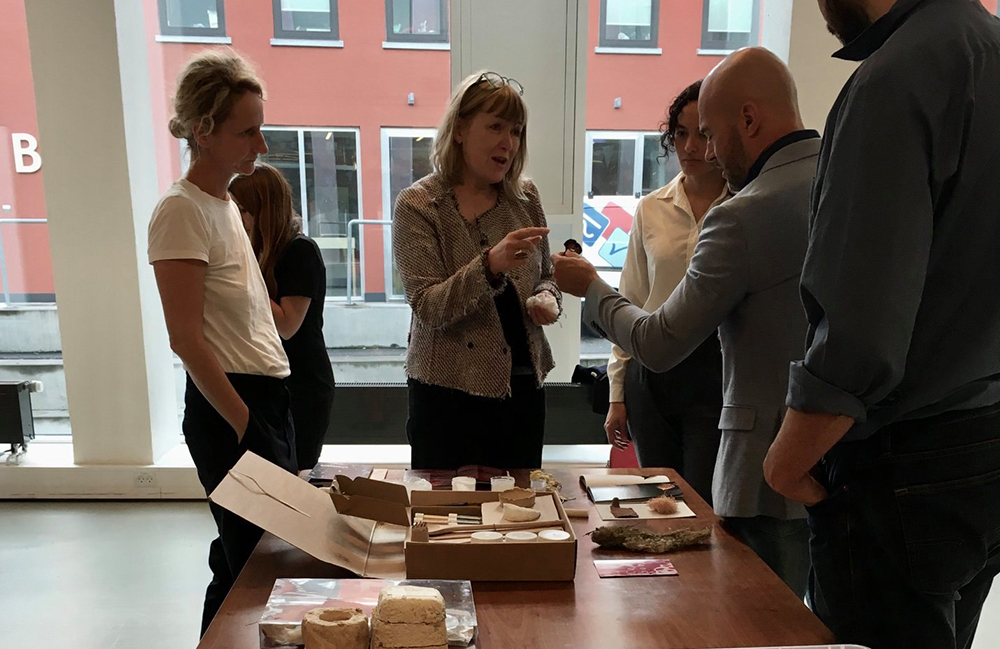 While the DATEMATS project intends to develop and implement new interdisciplinary teaching methods addressed to students of design and engineering in the field of emerging materials and technologies (EM&T). Datemats investigates and focuses on four specific macro-areas of Emerging Materials and Technologies considering the fields of activity, skills and experience of universities.
The macro-areas of EM&T are : ICS: WEARABLES, ADVANCED GROWING, NANOMATERIALS, WOOD-BASED.