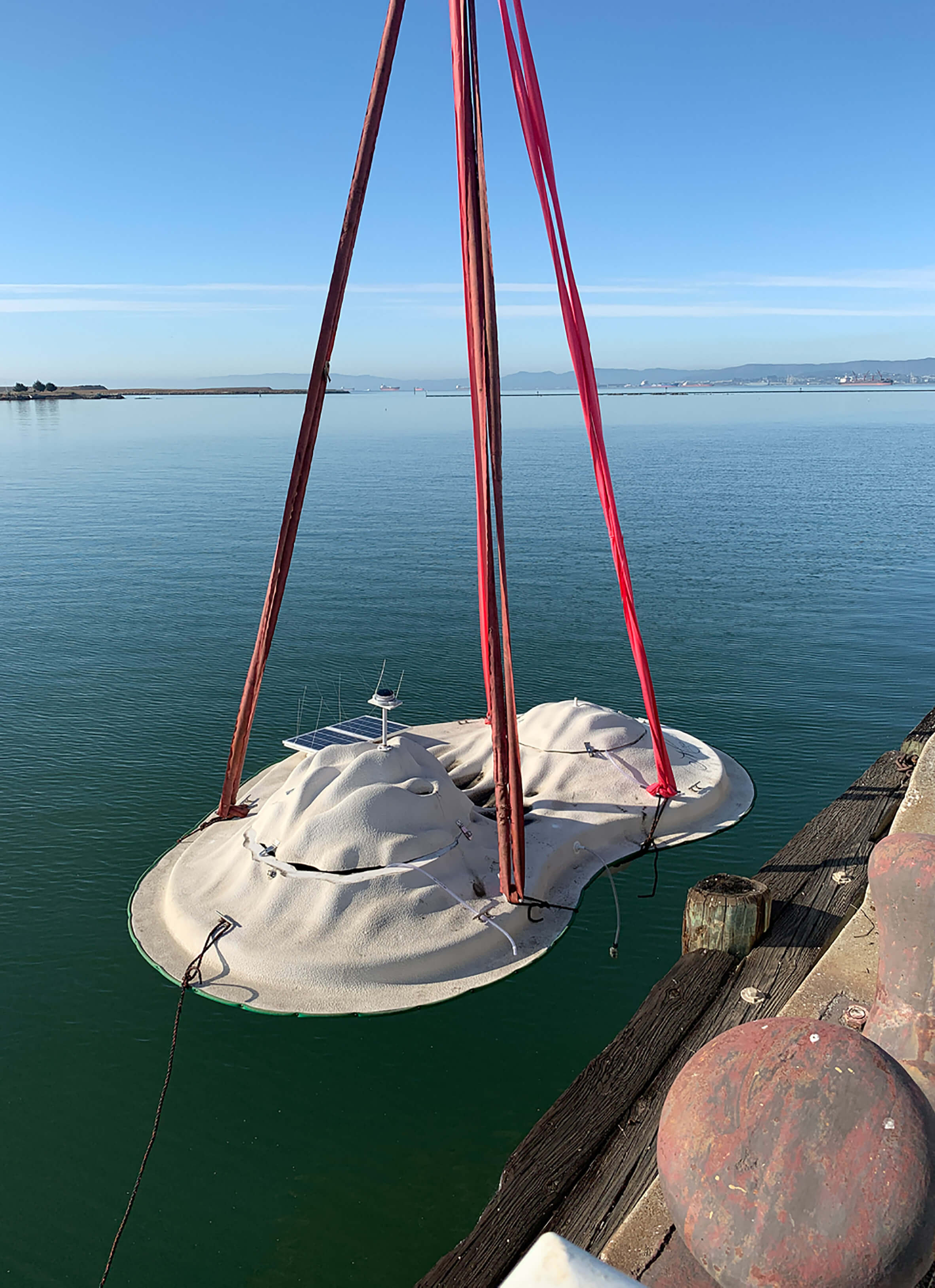 Architecture for climate change
Il California College of the Arts (CCA) has created a floating facility, the Buoyant Ecologies Float Lab, which will remain docked in San Francisco Bay for the next three years.
The project, developed by a group of CCA architects, artists and designers in collaboration with a team of scientists from Benthic Labs and Moss Landing Marine Laboratories, aims to mitigate the erosion of the coast, helping the development of the local marine habitat. In fact, the structure functions as a breakwater, breaking the waves and making the water calmer and has a size of 4.2 x 2.4 meters. It consists of fibers of an ecological composite polymer and has a weight of approximately 200 kilograms, and 500 kilograms of ballast inside the hull ensure a constant balance and floating of the structure.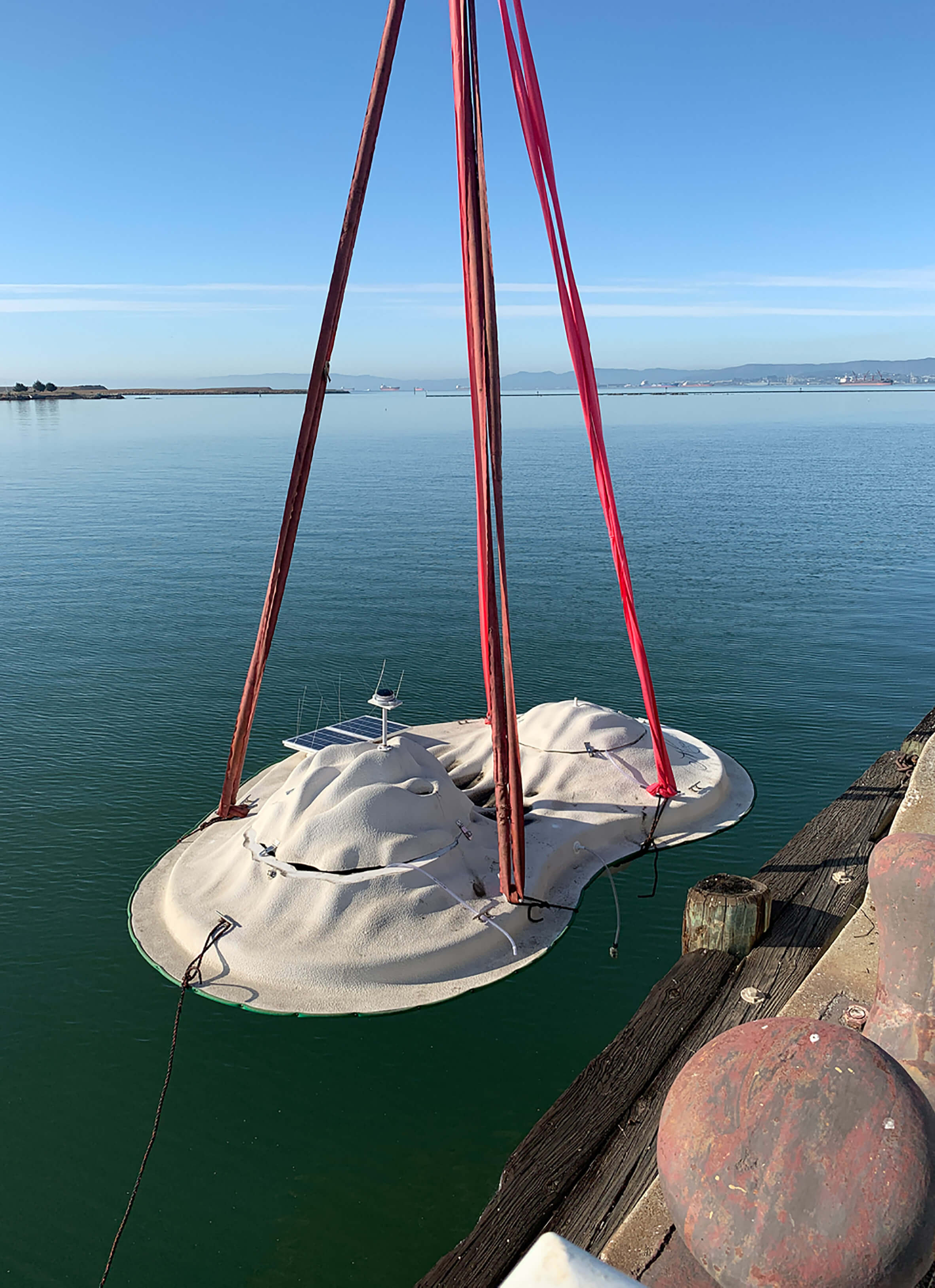 The shape of the Float Lab was created according to the needs of the various marine creatures that populate the bay: bryozoans, tubular worms, sponges, crabs, nudibranchs, crustaceans, oysters, mussels and sea urchins.
The upper part has small peaks and valleys to facilitate the formation of tide pools, the substrate is instead designed to protect the smaller creatures in small loops, favoring their proliferation and increasing local biodiversity.
A pump system, powered by solar energy batteries, expels unwanted water from inside the structure or conveys it to the upper layer towards the tide pools.
The pilot project aims to give a concrete example of non-anthropic architecture designed to combat the effects of climate change, such as wave motion and erosion of the coast.
Float Lab has already received numerous awards such as a Catalyst Award from the Buckminster Fuller Institute and an Incubator Prize from Columbia University's Graduate School of Architecture, Planning and Preservation.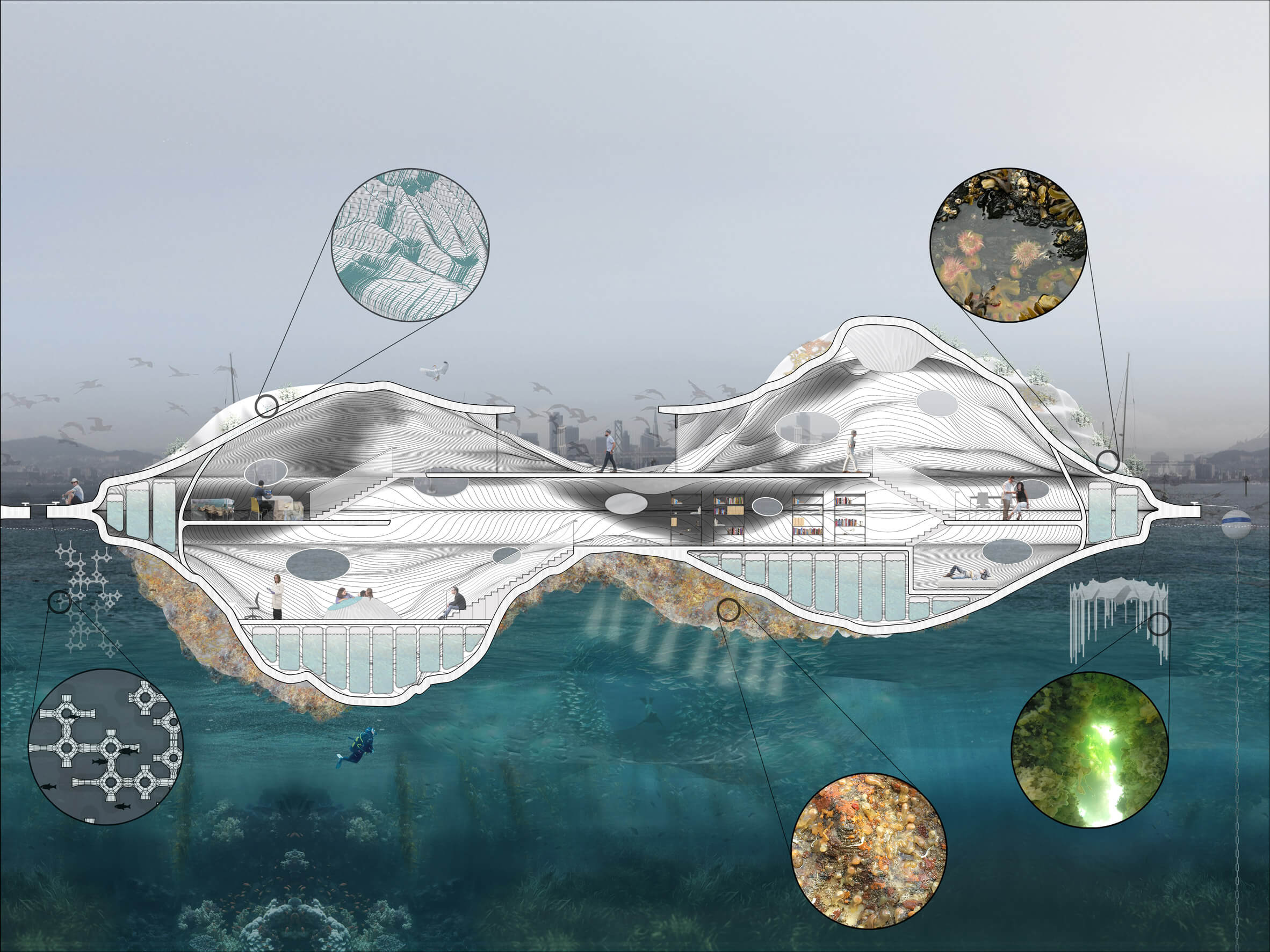 Photos courtesy of Joshua Eufinger, Mike Campos, and the Architectural Ecologies Lab.