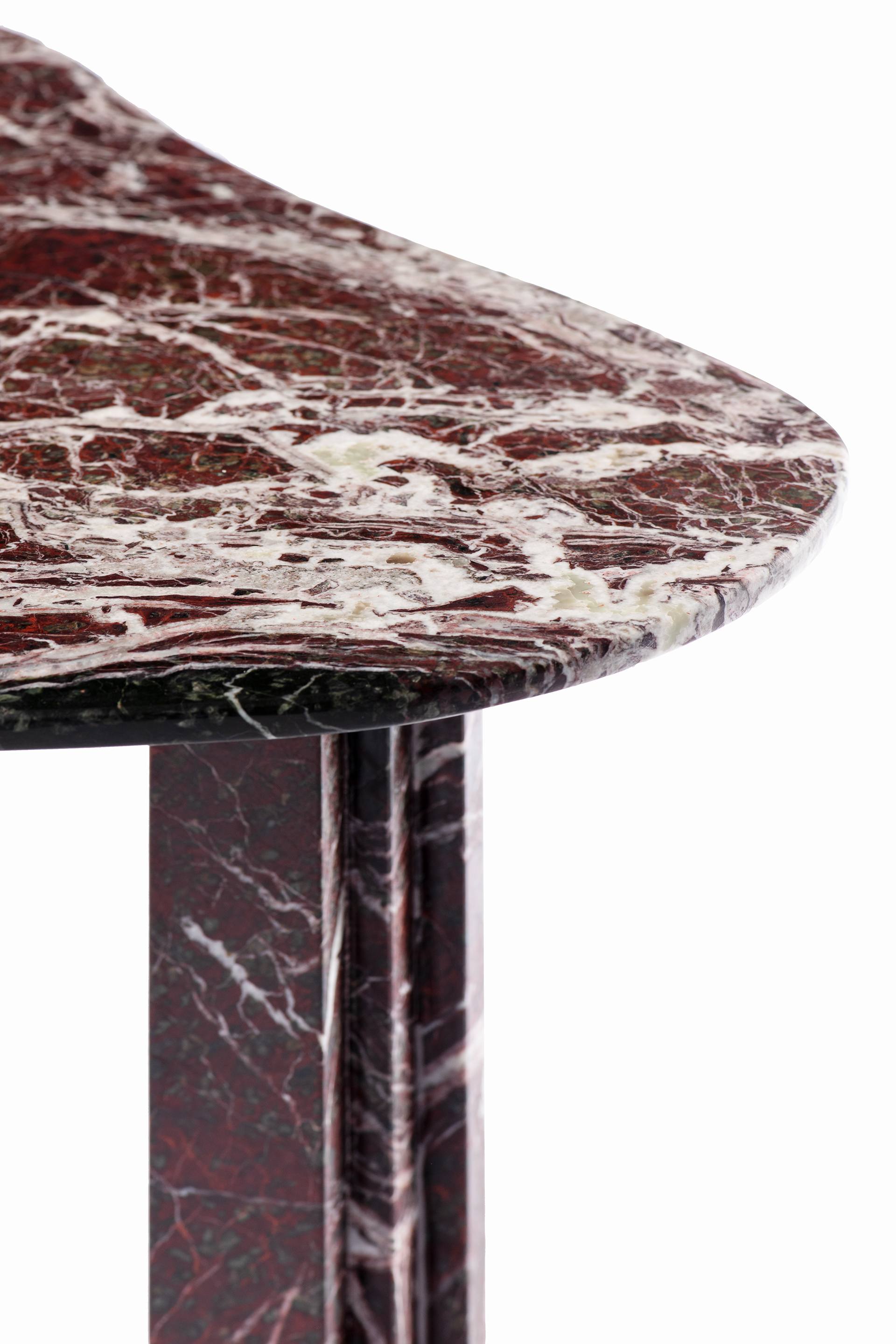 A design week with marble
Marble has never been so fashionable.
It is therefore not surprising that the latest edition of the MDW (Milan Design Week) has left us in the memory of projects in which this material has made it the protagonist.
By the way, it is impossible not to mention the "Six Tableux" project, presented by BINOCLE.
Turned their office into an exhibition space (mission facilitated by the suggestive location in which it is located) the Milanese architecture studio showed a new collection of tables entirely made of marble in collaboration with Atzara Marmi and Margraf.
Each of the six models is made from a single slab of marble from a different Italian quarry. The tops are in fact supported by five legs, made through the juxtaposition of three marble strips obtained from the same slab.
Each table, available in the dining (1: 1) or coffee (1: 2) version, differs from the others in colour and type of marble and in the shape of the top. The different forms are in fact each a quotation of a different contemporary artistic work, tracing respectful of different details of the same.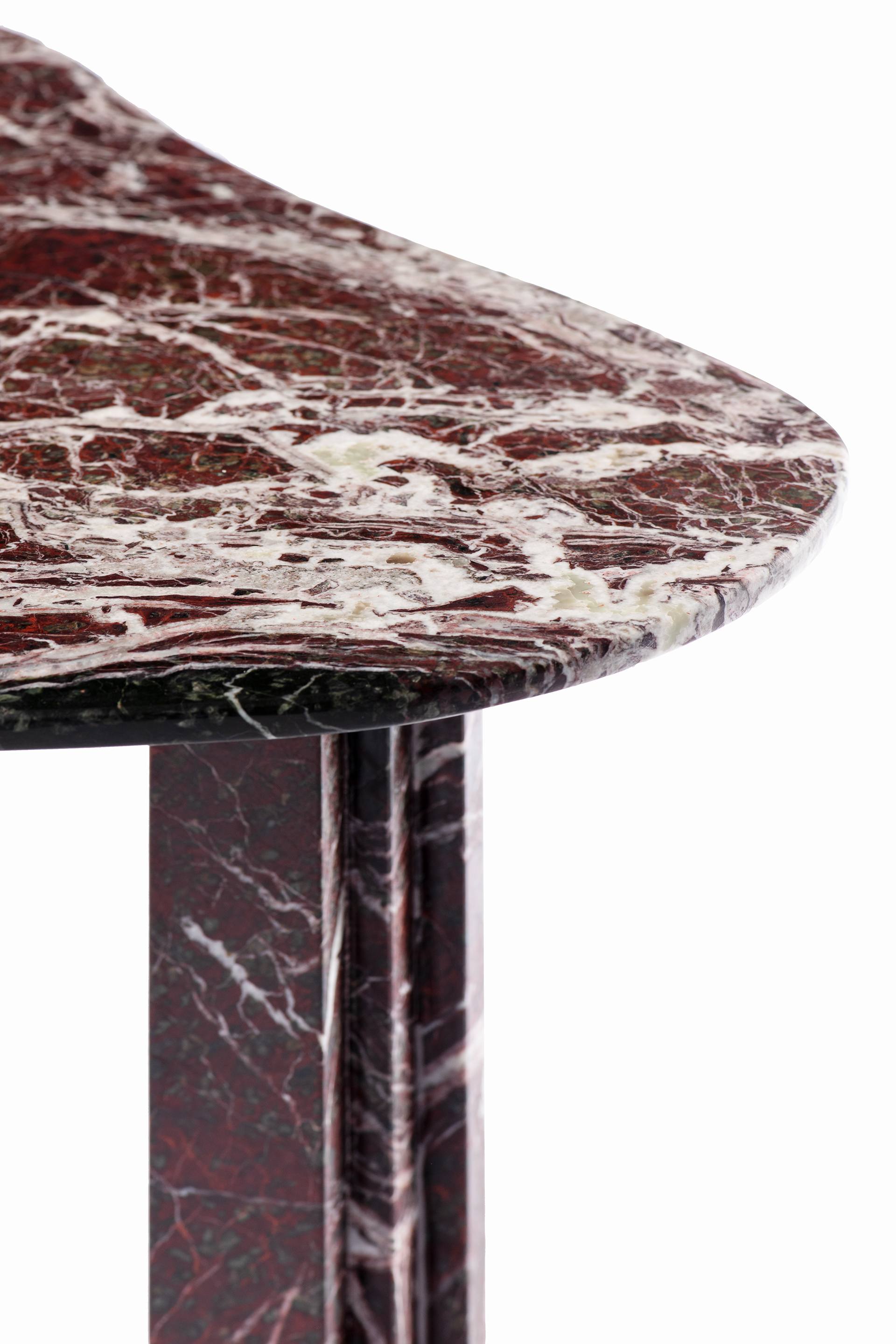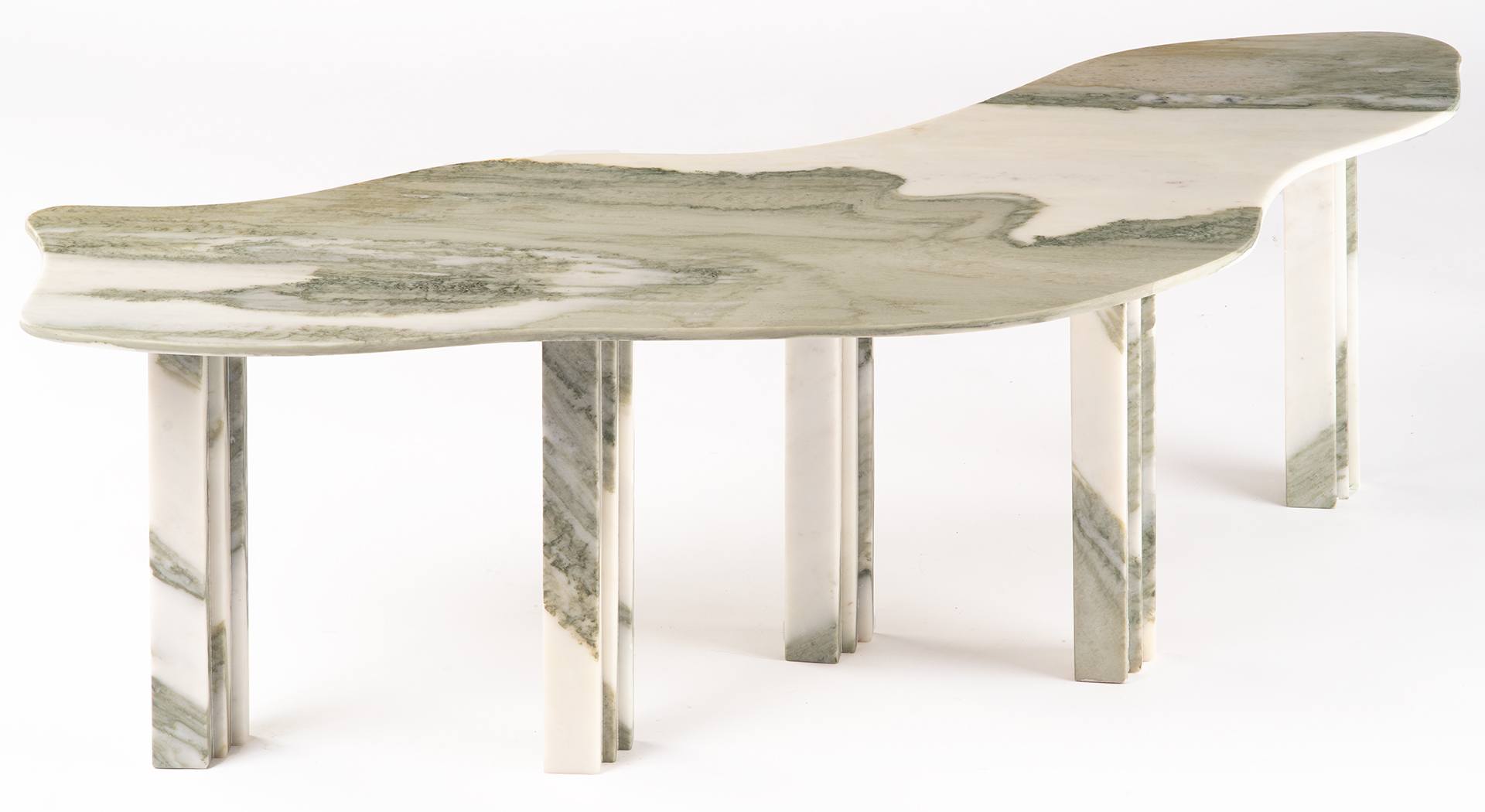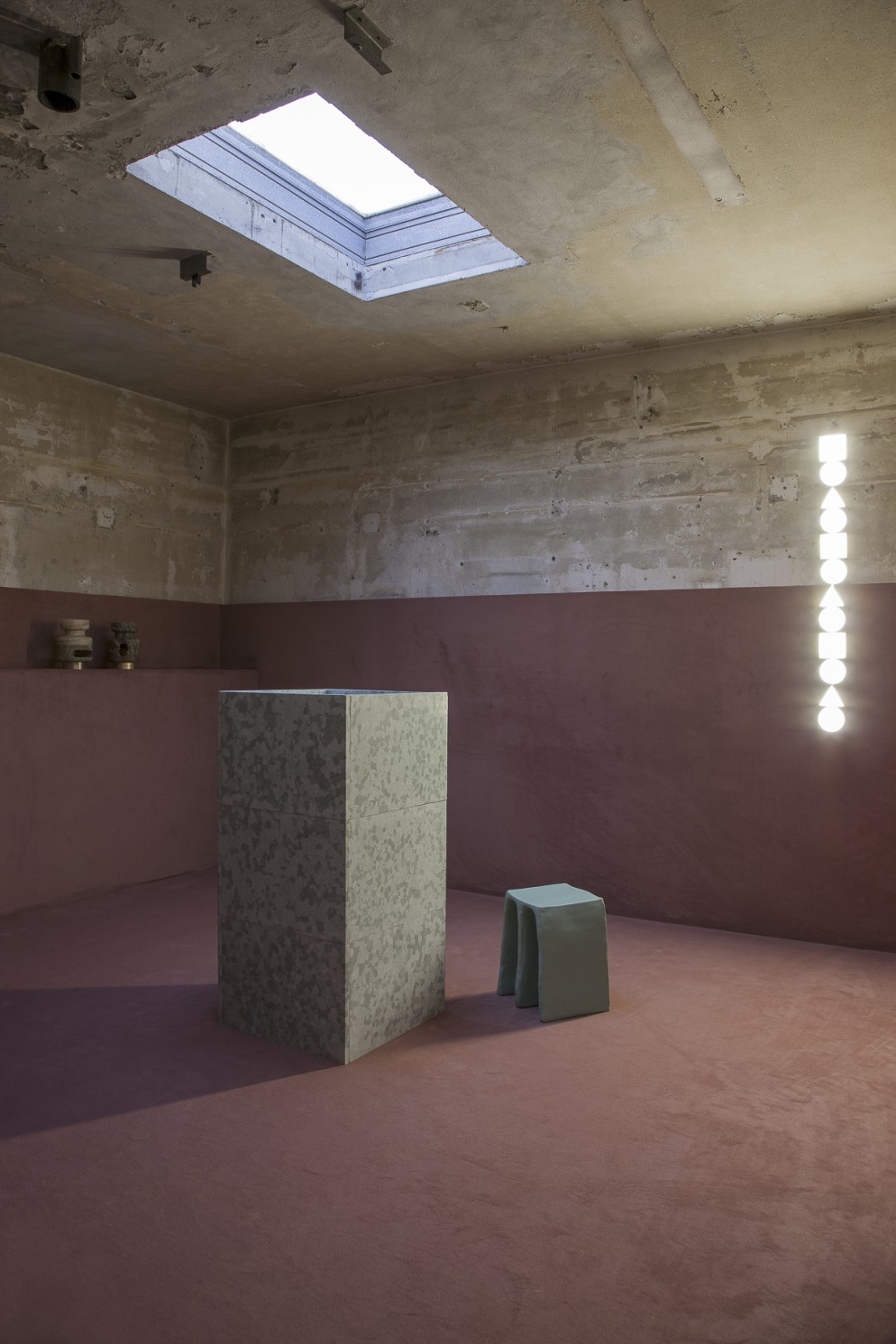 The "Les Arcanistes" exhibition designed by Studiopepe on the occasion of the Milan Design Week is more multifaceted.
"The future is not written" said the invitation, opening up to the visitor a sensory experience, based on matter, alchemy and symbols, set up not by chance in a former gold workshop of the early twentieth century.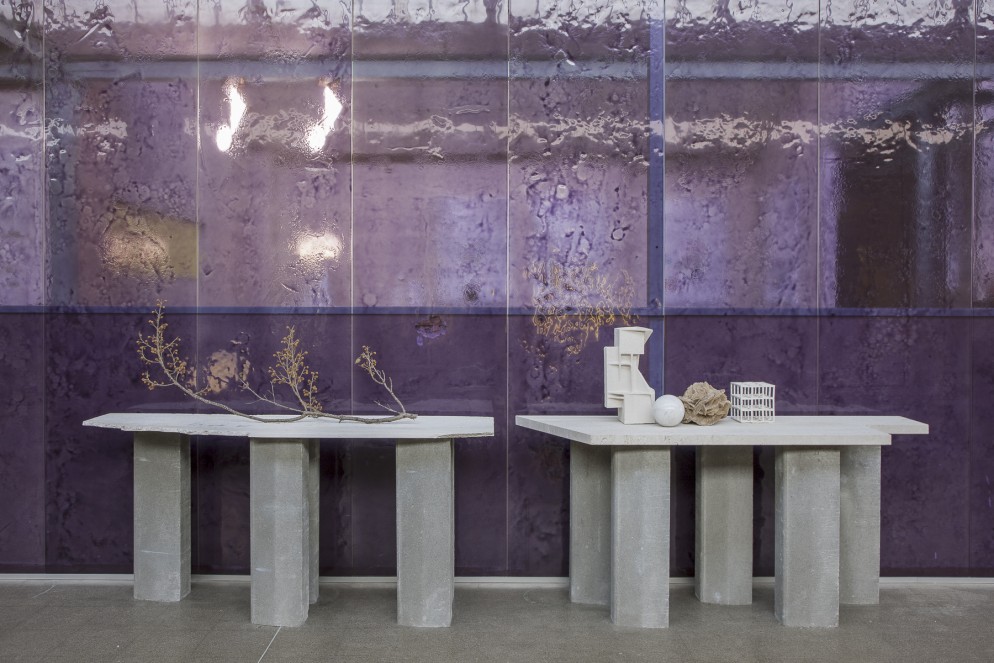 Seven rooms, allegories of the different alchemist practices, welcomed and stimulated the senses, especially the touch, constantly stimulated by the alternation of rough and heavy surfaces of marble and stones, with the delicacy of glass and velvet.
Among new projects, re-editions of historic furnishings and works of art, the immersion is complete, a real binge of colours and materials, especially marble.
In fact, there are several pieces made of this material in collaboration with various partners, such as Baxter, Almst Blck, Bloc Studio and Alimonti Milano.